Health Promotion for Chief Complaint of Chest Pain, Research Paper Example
This Research Paper was written by one of our professional writers.

You are free to use it as an inspiration or a source for your own work.
Chief Complaint
A 49 year-old patient has entered the emergency department with a chief complaint of chest pain on and off over a three-month period.
History of Present Illness
The client has been experiencing chest pain over the past three months and came into the emergency department this evening after falling ill during a softball game. His chest pain appears to be localized to the chest area and to the left shoulder, as he experiences periods of a squeezing/tugging feeling in these areas. The patient was hesitant to visit the ED on prior occasions because he has a history of heart disease within his own family. The patient's wife encouraged him to come to the ED this particular evening because he had been putting off seeking medical attention for the condition over the past three months. At times, the patient mentioned that he experiences different feelings of heaviness, but that it often coincides with consuming a heavy meal of pasta or other foods that cause similar experiences in other patients that he is aware of.
Past Medical History
The patient had surgery for a fractured wrist in 2010 that he injured in a car accident. He was diagnosed with diabetes in 2012 and takes medication for the disease on a daily basis.  He is overweight but exercises regularly. However, his diet is variable, where he has periods of healthy eating and periods of poor eating. He has recently begun to monitor his blood sugar more closely and is able to recognize when he might experience symptoms of hypoglycemia or hyperglycemia. The patient has struggled with depression from time to time and has become increasingly frustrated with his overall health. However, he finds it difficult to take the next steps to achieve greater consistency in his overall health. His intermittent chest pain has been another difficult challenge to manage, and he is concerned about his health, even though he tries not to show it in front of his wife or his two sons. It is important for the patient to keep a brave face as best as possible in front of his family, even though he is terrified of the road ahead and is unable to accept that his health is currently poor. Therefore, he is struggling with his current state and finds it difficult to cope with his health during this period.
Physical Examination
Height: 5' 6"; Weight: 280 lbs.
Vital signs: pulse: 94; blood pressure: 146/85; temperature: 99.6; shallow breathing and need to exercise respiratory muscles while breathing
General: Patient is dehydrated, is experiencing high levels of stress, and nutritional status is generally poor.
HEENT: Mild nasal congestion, redness in throat, exudate in back of throat due to lingering sinus infection
Neck: No tracheal deviation, no visible thyroid concerns
Chest wall: Tenderness upon the touch, no swelling is present, no erythema or masses are present
Breasts: Not applicable
Lungs: Auscultation presents rales and mild wheezing; mild cough is present
Heart: Pulse is clear and visible in neck; no murmur or rubs
Abdomen: Bowel sounds are normal and are not irregular, mild tenderness in lower abdomen, no masses
Extremities: No cyanosis, mild edema in legs and feet, no calf swelling or tenderness, pulses are normal
Neurologic: Muscle strength is sound, sensations are normal, coordination is normal; patient is able to walk without difficulty
Health Promotion Strategies
A patient who is suffering from chest pain requires a specific protocol in order to properly conduct the assessment to determine a definitive diagnosis. Most importantly, nurses must be able to ask a series of questions when evaluating patients with chest pain in order to properly diagnose and treat these patients in a successful manner. To be specific, some of the questions to consider are as follows:
What are the primary symptoms that the patient is experiencing related to chest pain? Are there clusters of symptoms that must be considered? (Kimble et.al, 2011)
Does the patient experience episodes of chest pain on a frequent basis, or are they irregular? (Kohn et.al, 2014)
Do the chest pain episodes interfere with the patient's daily activities and perceived quality of life? (Kimble et.al, 2011)
If the patient's quality of life is disrupted, have any specific activities alleviated this pain in any way? (Ziaeirad et.al, 2012)
Is the patient taking any medication? If so, which medications are taken and what is the required dosage?
Has the patient been given a protocol to manage chest pain in the past? What was required and was it perceived to be successful? (Nelson et.al, 2013)
Does the patient fit the typical profile of an individual who suffers from chest pain, according to prior statistics? (Will et.al, 2014)
Upon determination of a definitive diagnosis, what must the nurse perform in order to properly treat the patient's condition?
What is required to improve the patient's overall health over the long term? What types of treatments are typically successful in treating the diagnosed condition?
How will nurses manage the patient's overall treatment strategy in the short term and also provide education to support the patient's long-term wellbeing?
These questions must be addressed by a physician in order to effectively diagnose patients and for nurses to be able to administer treatments that are likely to be effective and timely in managing the condition as best as possible. In this example, unstable angina pectoris was the definitive diagnosis; therefore, a strategic treatment plan must be in place in order to provide this patient with the best possible opportunities to improve health and wellbeing.
Upon diagnosis of the nature of the patient's chest pain, it is important to consider the role of health promotion for a patient with unstable angina pectoris, as this requires a strategic plan of care that is cohesive and appropriate for the needs of this patient. It is expected that this patient will be provided with the tools and resources that are necessary to improve his health over the long term and to demonstrate a high level of support and acknowledgement of the issues that impact his daily living. Education, healthy habits, and other useful tools must be identified so that patients are able to protect their own health and to make the most of a debilitating condition that impacts quality of life in many ways.
Angina impacts over eight million people in the United States alone; therefore, this requires a high level of support and understanding in order to effectively manage the needs of this patient population in a timely manner (Kohn, Parker, Limone, & Coleman, 2014). There must be a greater focus and intensity on recognizing the issues related to patient care and how they impact this population, along with common issues that impact quality of life for these patients (Kohn et.al, 2014).
Patients must be able to exercise sound and reasonable awareness of their needs and to be proactive in working towards a set of opportunities that will impact the successful treatment of this population. The symptoms related to angina episodes require a number of elements that will have a lasting impact on outcomes and will influence how patients are able to manage their symptoms effectively and consistently under the care and guidance of health professionals (Kohn et.al, 2014). It is expected that this knowledge and expertise will have a lasting impact on outcomes and will influence how a patient is able to conduct his or her daily activities in the context of individual quality of life (Will, Yuan, & Ford, 2014).
The treatment of unstable angina pectoris often requires a number of different elements in order to achieve success in improving quality of life for patients. For example, medications to reduce blood pressure and lower cholesterol may be required, accompanied by routine physical examinations to ensure that patient health is optimized and any concerns are addressed in a timely manner. Furthermore, a patient may also require a referral to develop a weight loss strategy that includes regular exercise, dietary restrictions, and general nutritional guidance to improve overall health for a patient with this condition .
The symptoms of angina often impact daily living in significant ways and spark much concern for patients; as a result, it is necessary to understand how physical and emotional health is impacted by these issues over time and what is required to facilitate the intended results in improving quality of life (Kimble et.al, 2012). It is necessary to demonstrate the impact of angina symptoms on patients in many different ways and to determine what is required to improve outcomes and create opportunities that will have a positive and lasting impact on their wellbeing (Kimble et.al, 2012). Symptom management and health promotion requires healthcare experts to be proactive in recognizing individual symptoms and in determining what is required to treat patients without difficulty (Kimble et.al, 2012). Patients must also be able to distinguish between different types of symptoms and to recognize when they are definitively angina symptoms, as this will reflect the appropriate type of treatment in order to meet patient care needs effectively and without difficulty (Kimble et.al, 2012). It is the responsibility of healthcare workers to educate patients regarding the symptoms of angina and when to seek assistance if their symptoms may signify a different or more serious condition.
Stuck with your Research Paper?
Get in touch with one of our experts for instant help!
Messenger
Live chat
Time is precious
don't waste it!
Get instant essay
writing help!
Plagiarism-free
guarantee
Privacy
guarantee
Secure
checkout
Money back
guarantee
Get a Free E-Book ($50 in value)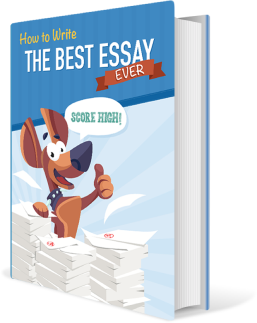 How To Write The Best Essay Ever!