Heart Failure Right vs Left, Research Paper Example
This Research Paper was written by one of our professional writers.

You are free to use it as an inspiration or a source for your own work.
Introduction
Heart failure is complex and is caused by a number of different factors that impact the heart and its components in different ways. Therefore, the identification of the causes of these events is essential in order to develop a definitive diagnosis and treatment plan. It is important to distinguish between right and left sided heart failure in order to identify areas where heart muscle damage and dysfunction has occurred so that patients receive therapies that will positively impact their recovery and overall quality of life as best as possible. This process will impact nursing-based care and treatment for patients with heart failure, depending on the source of the damage and the diagnostic and treatment approaches that are taken to address the problem directly. Both left and right side heart failure have complex causes and are interrelated in different ways; therefore, they should be addressed in conjunction with each other due to their interdependency.
Causes and Manifestations: Left Side Heart Failure
Left side heart failure, also known as congestive heart failure and sometimes known as systolic or diastolic heart failure, and systolic heart failure limits cardiac output to the extent that tissue perfusion is severely limited (Huether & McCance, 2012). Cardiac output is directly impacted by stroke volume, and this is influenced by contractility, which is often limited by myocardial infarction (Huether & McCance, 2012). In addition, this process may cause additional immune and inflammatory changes within the heart that contribute to ventricular remodeling, thereby creating a situation in which there is dilation of the myocardium and myocyte contractile dysfunction that causes an increase in left ventricular end-diastolic volume and dilation (Huether & McCance, 2012). These remodeling events severely limit ventricular function by altering its structure and its ability to function at a normal level (Pazos-Lopez et.al, 2011). When acute left heart failure occurs, acute myocardial ischemia is likely to blame; therefore, this issue must be addressed at the same time as the treatment of the underlying cause (Huether & McCance, 2012).
Cardiomyopathies are a key contributing factor to left side heart failure and include hypertrophic cardiomyopathy, which is the most common form of this phenomenon (Frazier, Wung, Sparks, & Eastwood, 2009). In addition, when hypertension is not easily controlled, it contributes to an increase in intracardiac pressure and diastolic dysfunction in some patients and a left ventricular ejection fraction of over 50 percent (Frazier et.al, 2009). Left ventricular hypertrophy may also occur due to the increased size of cardiac myocytes and increased perivascular and interstitial fibrosis (Pazos-Lopez et.al, 2011). It is known that patients with left side heart failure may qualify for left ventricular assist devices under specific conditions when transplantation is not a readily available option for these patients (Pazos-Lopez et.al, 2011). Left side heart failure requires extensive effort by the left ventricle in order to properly pump blood throughout the body, which is often characterized by shortness of breath in these patients (UMPC, 2015).
Causes and Manifestations: Right Side Heart Failure
Right side heart failure is characterized by a lack of sufficient blood flow by the right ventricle to support normal pulmonary circulation at normal pressure; this condition may be a result of left side heart failure when there is increased filling pressure by the left ventricle (Huether & McCance, 2012). An increase in pulmonary circulation, the right ventricle will resist emptying, and this contributes to dilation and subsequent failure (Huether& McCance, 2012). Systemic venous circulation pressure will increase and will cause peripheral edema and hepatosplenomegaly, which requires the aforementioned treatments to address the limitations of the left ventricle (Huether & McCance, 2012). Right side heart failure is typically a response to the dysfunction of the left side; therefore, overcompensation by the right side is evident and blood cannot be effectively pumped back into the heart, contributing to the risk of edema and shortness of breath in patients (Ahmed, 2010). Some of the most common symptoms of right side heart failure include cough, dyspnea, fatigue, vomiting, nausea, leg swelling, upper abdominal pain, hepatojugular reflux, hepatomegaly, dependent edema, and an increase in jugular venous pressure (Ahmed, 2010). For patients with right side heart failure, there is a critical need to examine these risks and to determine the best possible approaches to ensure that treatment is timely and effective in addressing not only the cause of the right side heart failure, but also the underlying causes of the cardiovascular condition to minimize further risk and damage to the heart.
Conclusion
In spite of the classifications that are associated with left and right side heart failure, therapeutic interventions are based upon the specific signs and symptoms associated with heart failure in general and have been proven effective in prior studies and treatment methods (Ahmed, 2010). Nonetheless, most persons with heart failure are diagnosed with having the left side variety, as right side failure is contingent upon the level of performance of the left ventricle (UMPC, 2015). It is necessary to be proactive in making a definitive diagnosis and treatment strategy that will enable the patient's cardiovascular damage to be minimized and the overall level of function to improve as best as possible, given the circumstances of the patient's condition. It is imperative that nurses administer plans of care and treatment for patients with left or right side heart failure in a timely manner at all times to protect patients from further risk or physical decline.
References
Ahmed, A. (2009). DEFEAT–Heart Failure: A Guide to Management of Geriatric Heart Failure by Generalist Physicians. Minerva medica, 100(1), 39.
Frazier, L., Wung, S. F., Sparks, E., & Eastwood, C. (2009). Cardiovascular Nursing on Human Genomics: What do cardiovascular nurses need to know about congestive heart failure?. Progress in cardiovascular nursing, 24(3), 80-85.
Huether, S.L., & McCance, K.L. (2012). Understanding Pathophysiology, 5th Edition. Elsevier Inc.
Pazos-López, P., Peteiro-Vázquez, J., Carcía-Campos, A., García-Bueno, L., de Torres, J. P. A., & Castro-Beiras, A. (2011). The causes, consequences, and treatment of left or right heart failure. Vascular health and risk management, 7, 237.
UPMC (2015). How is heart failure different between the left and right side? Retrieved from http://share.upmc.com/2015/06/difference-between-left-side-right-side-heart-failure/
Stuck with your Research Paper?
Get in touch with one of our experts for instant help!
Messenger
Live chat
Time is precious
don't waste it!
Get instant essay
writing help!
Plagiarism-free
guarantee
Privacy
guarantee
Secure
checkout
Money back
guarantee
Get a Free E-Book ($50 in value)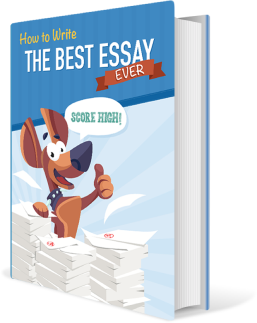 How To Write The Best Essay Ever!