Henry David Thoreau on the Modern Concept of Minimum Wage, Essay Example
Pages: 5
Words: 1368
Essay
This Essay was written by one of our professional writers.

You are free to use it as an inspiration or a source for your own work.
What is wage? It is basically the value of money provided in exchange of labor or effort that is put forward by workers. Time and hard work are among the most common elements that a person puts forward in order to complete a particular task that he has been assigned to accomplish. Most likely, a person's capacity to complete a certain task is measured through the skills and talents he has to offer as well as the time and strength he is willing to put forth to accomplish his given assignments. With these elements measured accordingly, it is evident how employees would determine the pay-grade that a certain individual is to be provided
Work and wage are two very distinct considerations that are rationalized to be the equalizing factors of good labor. The system of labor definition and separation is specifically identified through the distinction of capacities that each worker has against another. Making such a definite separation of labor allows for industries to exist side-by-side accordingly, hence fueling up the concept of economic growth that the modern society is most likely dependent upon. With globalization in mind, many individuals tend to immigrate to countries or towards states where the minimum wage rate is higher compared to theirs. This shift in labor interest has created a massive imbalance on the economic standing of states where the pay grade for laborers is much lesser. Such condition has increased the idea by which some states are going to be more progressive than others.
The law insists on the evaluation of the different elements of labor existence to which the minimum wage rule is highly dependent upon. In the most recent legal adjustment on wage-management and provision, the consideration on a $7.25 rate has been established as the primary source of competence especially in the aspect of developing a more common ground of pricing when it comes to providing the common laborers with the amount of money that would account for the value of the work that they have put forward to define their role in the business or the organization to which they are working for. This particular minimum wage rate still has its adjustable characteristic especially that it is able to be changed depending on the status of the state and the kind of work to which such pay grades are to be set upon.
Practicality of setting the proper pricing in relation to such elements as the state of the area where the pay grade is schedule, the type of work to be paid for and the concept of ideal exchange of labor for monetary value are all insisted to make a definite turn on how the real value of work is realized in a particular area. People working for a certain task need to be given the chance to improve their lives; this is the real principle of good work and good returns. The way a person becomes fully accomplished from the tasks that he completes makes a definite turn of perception especially on how the time and efforts of workers are valued accordingly.
What makes a good sense of how such value for work and labor is determined makes it easier for workers to realize their worth especially in relation to the creation of better options of opportunities that would aid individuals to become more extensive especially in the way they take on their role as live factors contributing to the overall success of the community. Basically, employers should know well how to make sure that such pricing of pay grade provides their workers a sense of satisfaction; one that gives them a sense of meaning. Relatively, such point of giving meaning to one's being through the work that he does is an important part of being satisfied with what one does.
In realizing the concept of modern business operations, carrying the minimum wage rate into serious consideration is an important aspect of both personal and professional growth, not only on the part of defining the role of the workers but also on identifying the capacity of the employers to take on the challenge of providing what their people need from them. Expectations are brewed especially on the existence of huge companies aiming to get their operations sent outside [abroad] as offshored strategy. Such an option is embraced especially for the sake of managing costs that the organization is noted to exist along with. What makes such condition of development more reflective is the fact that workers are indeed making a clamoring effect on how an organization improves or expands; it is then just right for the employers or the primary business owners/operators to make sure that their people are well-noted and well-paid basing on the efforts and works that they are putting forward. Appreciating their existence through proper monetary compensation is an important aspect that carries on every considerable business growth.
As based from the principles of exchange and trade, globalization has increased the possibility of people being less-appreciated compared to their counterparts in other branches [especially if the business owners opt to expand outside the country]. The primary measure of such value is often determined by the distinction of the way of living or the value of living that particular employees have to deal with in par with the others. Most often than not, the common source of the problem is the fact that there are instances when operators are less mindful of such difference of value of living from one country to another. As for a fact, some lack the capacity to make such comparison hence rendering their payment grades less applicable to one place compared to another branch where they are operating in.
Point of feasibility in payment is then being measured accordingly especially by mindful employers. Seeing through the concept of measuring the actual value of living that people are accustomed to live within one area compared to other states [or countries], good employers, responsible business owners are given the chance to expand their operations based on the capacity of the organization to support the salary-requirement needed to be provided to the incoming influx employees who are likely to come from different walks of life.
Providing for what the community needs; this is one of the corporate responsibilities that every business has towards the people it serves and the people it operates with. Employee and employer relationship are often derived from the balanced condition of exchanging proper values of development that each of the said parties give full attention to. Noticeably, through time, the way wage is measured attests to the kind of valuation that employers have upon their employees. What makes such measurement more convincingly effective is that the employers give high attention to the satisfaction that their workers get. True, understanding the law behind minimum wage rate management gives business operators with the right condition of thinking, allowing them to make the most out of their resources to make sure that the investment they are to embrace in relation to establishing the proper schedule of pay grade that the workers ought to receive would give them the most considerable and most efficient points of returns in the future; may they be operating locally or internationally.
Basing from this discussion, it is indeed evident that the value for work is supposed to be balanced with the proper provision of monetary conditioning; one that satisfies not only the expectation of the worker to get paid, but one that basically insists on how a worker's effort should be valued and viewed as an important part of one's source of income and source of pride. Work in itself should not be work alone, it should be a statement of one's purpose and meaning in life which can only be regarded by the provision of a proper pay grade that identifies the role of a worker accordingly.
Works Cited
Rummel, J.L., Walter, Z., Dewan, R. and Seidmann, A. (2005). Activity consolidation to improve responsiveness.European Journal of Operational Research, 161, 3, pp. 683-703.
Houthakker, H.S. (1956). Economics and biology: Specialization and speciation. Kyklos, 9, pp. 181–189.
Parker, S., Wall, T., and Cordery, J. (2001). 'Future work design research and practice: Towards an elaborated model of work design'. Journal of Occupational & Organizational Psychology, 74, 4, pp. 413-440.
Time is precious
don't waste it!
Get instant essay
writing help!
Plagiarism-free
guarantee
Privacy
guarantee
Secure
checkout
Money back
guarantee
Get a Free E-Book ($50 in value)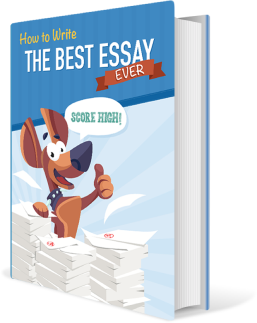 How To Write The Best Essay Ever!