Her Positive Psychology Today, Research Paper Example
This Research Paper was written by one of our professional writers.

You are free to use it as an inspiration or a source for your own work.
Perhaps nothing is more important to individuals than their own health. Evidence of this can be seen in the vast amounts of money put into healthcare systems in developed nations. When people have excess money, they spend it on trying to make themselves healthier, beyond the way basic amenities such as food, shelter, and sanitation also contribute to health, Yet, even with this obsession with health, there can be a struggle to define it. The most obvious way to define it would be that health is a lack of disease, however this definition would make neutrality the highest level of health obtainable. In his paper, "Positive Health", Martin E.P. Seligman introduces the titular concept, a standard of health that goes beyond the absence of disease and into levels that shows excellent health.
Seligman sets out in his paper not just to propose this new, broader definition of health, but also to specify what it takes to be considered as positively healthy. On top of that he wants to prove the hypothesis that positive health will have predictive power for life longevity, longevity being the proxy used for health results in this study. Not only does Seligman propose positive health as a new area of focus, but also positive psychology. The reasoning he has is that both healthcare and within that, psychology, have begun to focus too much on preventing illness and other maladies in their patients. His overall hypothesis is that removing that focus and putting their attention towards promoting health itself as opposed to removing these health obstacles would be even better for results.
Seligman explains one of the key points in his case, that the absence of depression does not perfectly correlate with happiness. "…the correlation between "happiness" and depression is not close to what Freud and Schopenhauer would expect—minus 1.0. Rather it is closer to minus 0.35 (Seligman)." If the absence of disease truly implied health, then everyone who did not suffer from depression would be expected to be at similar levels of happiness. However, only thirty five percent of the differences in happiness can be explained through the lack of this mental illness. Sixty five percent of happiness is therefore outside the bounds of health that is viewed as the simple absence of maladies. This sixty five percent is the gap that positive psychology can treat better than illness focused branches of the same.
The obvious counter argument to this theory is that mental illness is a terrible thing for someone to suffer through and that it is more important that we find methods to treat the illnesses than it is to try and improve those without illness. Seligman counters first that people desire wellbeing even when they are free of illness. In other words, people desire positive health and therefore the medical community should try to provide it to them. Also, he proposes the truly empirically testable theory of his paper, that positive health is a significant deterrent against illness. Not only can it promote outcomes better than a lack of illness, but it can also promote a lack of illness itself. For these purposes, he breaks positive health down into subjective, biological, and functional categories.
Seligman uses those three as the independent variables, with various methods for quantifying someone's actual level of positive health in those domains. For the dependent variables, he focuses mostly on longevity, but also adjusts for quality of life through the likelihood of living handicapped, disease progression, mental health, and finally by looking at the cost of providing necessary care. He then uses datasets from other studies to quantify both the independent and dependent variables, to measure their relationship to one another. Longitudinal studies are used in this process to measure the effects over a broad period of time for the subjects.
Seligman published the paper before the full results were in, meaning that he does not draw full conclusions, other than seeing this as a promising start for the new field. His conclusion to the paper is written largely in the future tense, as he knows any conclusions from this work cannot yet be made. However, he is clearly optimistic that his hypotheses will prove themselves true in the end. Support for this optimism comes from a number of other studies that showed things like genuine smiling being connected to long term happiness or that positive health has a larger correlation to satisfaction than material wealth beyond the level of wealth needed to afford basic living amenities. Perhaps the best study is from Giltay, Geleijnse, Zitman, Hoekstra, and Schouten, who showed that seniors with higher levels of optimism were significantly less likely to die over a ten year period.
I believe that the theory proposed by Seligman is very sound and worth a shift in focus for our healthcare systems. If we think of illness as being a negative on health, as it is certainly uncontroversial to do, then defining health as the absence of illness puts the upper limit for health at zero. There is no room for a positive number for health in this definition, making it entirely too limited. Nowhere else do we think of neutrality as the defining perfection point, yet it seems that that the focus in healthcare is based upon such a definition. Also, putting health into the positive numbers puts it further away from below zero, the illness levels we seek to avoid. Although this strictly numerical view of it is a model that does not perfectly relate to how health works in reality, it makes sense that the more distance between one's health and illness the less likely that person would be to fall into illness.
Considering that this paper was the proposal for a new way of looking at health, it follows that there would be imperfect data for the author to use. His information comes through other studies, including the combination of independently gathered data sets. This is an imperfect way of measuring it, and in some cases they do not have the precise information needed, creating the need for using personal essays to try and acquire an idea of each person's individual satisfaction. For this reason, further studies would be beneficial in backing up the hypothesis of the initial paper. Considering that the main dependent variable in this case was length of life, acquiring data specifically for this would be a long process, but would probably be better suited for analysis than the various methods used for examination in this paper. This is not a fault of Seligman, but a way his work can be expanded upon for more concrete results.
Since the initial paper from Seligman proposing the paper, there has been a great deal more focus on it from other scholars. P. Alex Linley and Stephen Joseph did a study of people who manages to succeed beyond what their initial environments would have suggested. These people, termed survivors or resilient, were studied because the results from their lives, dependent variables, were beyond what the independent variables predicted they should have been. One factor was that these types of people were able to keep higher optimism and self-esteem levels than those who grew up in similar circumstances. This can be seen as a practice of positive psychology, as the authors noted. These survivors were not necessarily better at avoiding mental illnesses than their less successful counterparts, but they were able to keep more positive mental states. This is a case where avoiding illness was not sufficient, but positive psychology methods certainly were.
Seligman's initial proposal for a shift in focus is worth a great deal of attention. While health experts were usually careful to note that health is more than the absence of disease, healthcare often functions as if all disease free people are as healthy as one another. This is certainly untrue, as there are degrees of healthiness that go well beyond merely being disease free. Right now, the branch requires significant amounts of research, both regarding its potential effectiveness and the ways to maximize that potential. However, that research seems to be largely underway, a sign that many more people see potential value in what Seligman initially proposed in this paper. Hopefully, in the future people will find ways to implement his ideas about focusing on promoting health beyond just removing disease.
Works Cited
Giltay, E.J., Geleijnse, J., Zitman, M., Hoekstra, F.G., & Schouten, E.G. (2004).Dispositional optimism and all-cause and cardiovascular mortality in a prospective cohort of elderly Dutch men and women. Archives of General Psychiatry, 61, 1126–1135.
Seligman, Martin E.P. "Positive Health." Applied Psychology 57.S1 (2008): 3-18. Print.
Yates, Tuppet M. "Fostering The Future: Resilience Theory and the Practice of Positive Psychology." Positive Psychology in Practice. Ed. Ann S. Master. Hoboken, NJ: John Wiley and Sons, 2004. 521-38. Print.
Stuck with your Research Paper?
Get in touch with one of our experts for instant help!
Messenger
Live chat
Time is precious
don't waste it!
Get instant essay
writing help!
Plagiarism-free
guarantee
Privacy
guarantee
Secure
checkout
Money back
guarantee
Get a Free E-Book ($50 in value)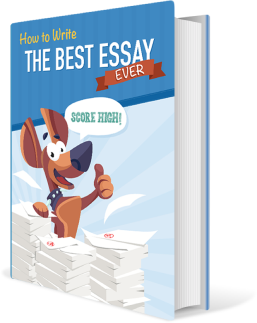 How To Write The Best Essay Ever!