History Short-Answer Take Home Exam, Essay Example
Pages: 5
Words: 1494
Essay
This Essay was written by one of our professional writers.

You are free to use it as an inspiration or a source for your own work.
The theories concerning the conduct of revolutionary war belonging to Mao Tse-tung and Focoism respectively both emphasize the importance of what may be termed guerilla, partisan or asymmetrical warfare, however it is in this very similarity that the most profound difference between these two theories lie.
In the case of Mao, such partisan warfare represents a type of warfare embarked upon by the "people" or the working class, as it is with Focoism; yet Mao views this revolutionary war as only one part of the greater revolutionary struggle, and not sufficient in itself to realize the aims of revolution as the dethronement of exploitative powers in line with Marxist theory. More specifically, for Mao, there are two specific elements with which guerilla warfare must be integrated so as to be successful: firstly, the revolutionary war, as a form of conflict in which there is a disproportion in regards to resources between the oppressed classes and the oppressing class, also needs some type of professional army to be successful, as he details in his text "On Guerilla Warfare", the latter largely dedicated to elaborating a theory of guerilla war in light of Imperial Japan's invasion of Chinese sovereign territory. More significantly from his viewpoint, however, is that Mao also states that guerilla warfare must be informed by clearly delineated political objectives that are in turn provided by the Marxist defined class situation in a given country. That is to say that there are certain preconditions defined by the politico-economic sphere that exist in regards to the successful waging of a revolutionary or people's war, which are essentially outside of any ambiguous concept of "will" of the people or idealism that may exist to change society.
Here, Focoism starkly differs from Mao's theory of revolutionary war: there are no preconditions for the successful waging of the latter, but rather only a small group of dedicated resistance fighters are needed, preferably in rural areas, which will eventually win the hearts of the people. In this sense, only the basic commitment is needed to the conflict, serving as a form of catalyst to a more radical form of change.
In this regard, the two theories could potentially be defined in terms of a difference between idealism and realism. In the case of Mao, there are certain external factors which must be realized that are unrelated to the actual waging of people's war for people's war to be successful. In the case of Focoism, it is the actual waging of war, the starting of the revolutionary violence, that is itself sufficient to change. The latter can be considered idealist to the extent that the essential ideological belief in this line of thought is that the people will see the justice of the cause of the revolutionaries and join them, whereas for Mao, this idea must not spontaneously arise in the form of war itself, but is rather consistent with political goals that have also been carefully communicated as opposed merely to the armed conflict itself containing these same political goals in a certain symbiotic sense as in Focoism.
2.
The development of atomic weapons and its affect on military theory in the years after World War II engendered perhaps the most profound change in military theory in history, in so far as atomic weapons now radicalized the potentiality of destruction. Military theory, therefore, had to now incorporate into its thought the potential of a total annihilation which before was unfathomable on both strategic and tactical levels.
In this regard, one of the key changes is that the tactical dimension of military theory to a certain extent becomes stripped of its importance: strategic planning of the potential usage of atomic weapons is crucial, as now destruction can be engendered quickly and decisively.
Accordingly, this change can perhaps be formulated in terms of Clausewitz's famous phrase, namely, that war is the continuation of politics by other means: There is a sense now in which war must entirely become politics, as constant negotiations between the nuclear power was required in order to deter the possibility of the usage of nuclear weapons. This introduces the crucial concept of deterrence that defines war in the nuclear era: the constant production of arms, although reaching absurd heights in later years of the Cold War before non-proliferation treaties, endeavored to deter another country from using arms, by the threat of equally destructive counter-attack. The aim therefore does not rest in seizing initiative in terms of an offensive, since the offensive itself can lead to a mutually destructive counter-offensive: strategy must now adhere to a fundamentally defensive position, attempting to deter the opponent from initiating any offensive whatsoever.
Closely related to this notion is the sense in which logistics become the crucial element of military theory, as opposed to strategy and tactics. Logistics here entails the possibility in the post-war period of moving weapons of mass destructive to crucial strategic locations and creating an overall command-and-control structure that not only moves physical aspects of the military, but also moves information in a rapid manner. In other words, as theoreticians such have Virilio note, there is a sense in which the crucial element of space in military theory, (i.e., the battlefield, the front) is now displaced by time: how long does it take to activate and set off a nuclear weapon; how quickly can this decision be made; how hastily may this decision be prevented through political interaction? This obviously correlates to a concept of speed, whereby time and speed become the fundamental dimensions of military theory. With the increase of technology, space is reduced, as the potential to strike enemies half a world away is now an actuality.
In short, atomic weapons represent a radical technological change to military theory that disrupts its fundamental concepts. The "war of annihilation" is now easily realized and is no longer something that is arduous to accomplish: military theory after World War II must deal precisely with this fact.
The Korean War, occurring in a nuclear age, clearly bore with it the constant specter of the potential usage of these same weapons, most especially in light of the fact that the last major world conflict of the Second World War itself ended with the usage of atomic weapons by the United States against Japan.
The fact that the nuclear age would drastically revise more "traditional" twentieth-century forms of warfare, however, was in a certain sense challenged by the Korean conflict. The absence of the usage of nuclear weapons in this conflict was not the result of potential mutual destruction of nuclear powers: For the forces aligned with Communist Korea, such as the Soviet Union, did not have nuclear counterstrike capability at the time of the conflict. This meant that the United States could have employed nuclear weapons without an equally devastating repercussion.
The sense that nuclear weapons acquired by both powers in a sense re-introduces pre-atomic weapon forms of war to the extent that mutual destruction is possible is refuted in the case of Korea: the decision to use nuclear weapons therefore does not hinge on the mutual possession of weapons, if we take Korea as a definitive case.
However, this notion of Korea as challenging assumptions on a grander scale in itself is problematic: MacArthur, for example, requested the potential use of nuclear weapons, but this was rejected for various reasons that remain ambiguous concerning historical evidence. In other words, in the event of a different set of contingent historical circumstances, perhaps MacArthur would have received authorization to use the requested bombs: in this case, Korea would not challenge any assumptions about nuclear weapons themselves.
Perhaps in this regard, one can take a certain different perspective to Korea and military theory in relation to nuclear weapons: the case further emphasizes the fact that military theory cannot use previous conflicts as exemplary of some type of eternal normativities on how war is conducted. This is the exact point Clausewitz made: war in theory is different from war in practice. Transferring war in theory to practice is essentially a category mistake in philosophical terms.
Hence, the purely theoretical position that atomic weapons changed the face of war in so far as total destruction now becomes possible, although challenged by the practical case of Korea, does not mean that the use – or rather non-use – of nuclear weapons will follow a particular pattern. Rather, it would seem that Korea does not undermine theories of atomic warfare: instead, it is the dimension of the political that continues to receive the utmost importance, in so far as the decision to use atomic weapons in strategy ultimately remains a political decision. Korea showed the underlying political nature of warfare and the latter's inseparability from a greater social and ideological context that defines when and where war takes place, and furthermore, how war itself takes place. This is not to suggest that technologies do not influence war, but rather that the increase of technological capability does not eliminate this same political decision-making process in regards to strategy.
Word Count: 1504
Time is precious
don't waste it!
Get instant essay
writing help!
Plagiarism-free
guarantee
Privacy
guarantee
Secure
checkout
Money back
guarantee
Get a Free E-Book ($50 in value)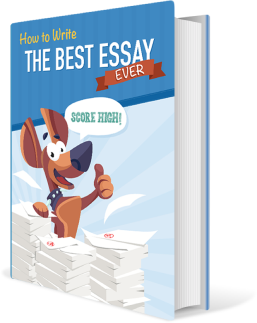 How To Write The Best Essay Ever!