H&M's Marketing Approach, Term Paper Example
This Term Paper was written by one of our professional writers.

You are free to use it as an inspiration or a source for your own work.
In the contemporary world of globalisation and internationalisation, competition in the business environment became even more severe than it used to be. In this regard, it is no longer enough to specialise in a particular segment market or to keep quality according to high standards. Nowadays, businesses have to be creative in order to compete on the top level. Various aspects of the organisation should be articulated according to the chosen marketing approach and global strategy. The aim of this paper is to evaluate the fashion marketing performance of a single brand. H&M was chosen for this purpose.
Hennes & Mauritz AB, more known as H&M, is a Swedish retail clothing company that aims at providing "fashion and quality at the best price" ("Global Expansion"). Its primary competitor is ZARA. Just as fashion brands like New Look and River Island, H&M works around the concept of making top model fashion brought closer to ordinary customers making it more affordable. According to the estimations of 201, the brand was present in 43 countries, having $2,472 stores, reaching sales with VAT included of $129 billion, with profits after taxes $15.8 billion; it held the seventh place as Global Fashion Goods retailer (Wolf 127). Nowadays, its primary global competitor is ZARA. The global strategy of the company is to expand to the new geographic markets increasing the number of stores 10-15% per year:
"We are growing with quality, sustainability and high profitability. H&M offers a
wide range of inspiring fashion for everyone, and is growing with new stores the
world over and online. There is room for further expansion for the Group in existing
markets as well as in new countries" ("Global Expansion").
Thus, the primary objective of the company is to expand geographically and diversify its presence in the target market. In this regard, it is planned to shift dependence on the European market and expand company's presence in other regions. In this regard, pioneering in New Zealand and Taiwan was particularly advantageous since the main competitor Zara was not present there (Boone and Kurtz 165). Further expansion to Australia was conditioned by Zara's entering that market. The main priorities in geographical expansions are China and US. One of the strong aspects of the strategy is that it uses a systematic approach towards expansion and creates commitments for the local communities. It suggests that the company is committed to building favourable relations of sustainability and protection of interests of the local communities for the mutual benefits. Thus, a human-centred approach to entering markets is applied. Consequently, the chosen approach to marketing strategy is responsible marketing aimed at spreading diversity and creating a positive image (Wolf 58).
Consumer perception of the brand is that it makes the luxurious and designed clothes affordable and as personalised as it is possible for a fast fashion brand (Boone and Kurtz 172). In this regard, company addresses ethnic and cultural diversity of female appearances through cooperation with various designers and adoption of new fashion trends. Thus, consumers perceive the brand being diverse and multi-faceted, which can facilitate any lifestyle and personal preferences. In terms of positioning, H&M appeals to fashion-oriented customers that seek the most fashionable clothes at relatively affordable prices. In this regard, H&M does not orient positioning at creating cheap clothes but rather works with different designers to create fashion lines of different affordability depending on designer's popularity status (Wolf 143). In terms of value proposition, the company appeals to the functional comfort of designs with a preservation of emotional impression from luxurious fashion effect. In this case, customers get the feeling of top-level fashion at an affordable but not the cheapest price (Boone and Kurtz 148).
In terms of consumer motivation and needs, buying behaviour is influenced in a few ways. First of all, the cultural dimension is addressed and diversity of ethnic and cultural motives is present in various fashion collection and designer's ideas. This attracts customers from various countries and cultural preferences (Wolf 36). In terms of the personal and social values of the target group of buyers, which is Generation Y customers (people in their 20-30th), the company concentrates on creating advertising campaigns targeting diverse interests and lifestyles corresponding to the social trends of adults. In terms of psychological factors, company's advertising campaigns appeal to belief and attitudes such as protection of children's rights, environmental sustainability, development of the Fashion Against Aids and Designers Against Aids campaigns (Boone and Kurtz 161).
The company pays significant attention to the preservation the value of branding embodied in diversified assortments and collections.  For this purposes, H&M continues to work both with famous and new talented designers, creating diverse fashion collections to fit various segments of their target market. In order to keep the brand value, H&M collaborates with such top designers like Karl Lagerfeld, Stella McCartney, Viktor & Rolf, Roberto Cavalli, Sonya Rykiel and Versace (Boone and Kurtz 134). The company keeps the price relatively the same depending on the collection and designer varying from $20-30 to $40-50. Various items are added on a weekly basis, and the assortment is more diversified than Zara's. The tempo of assortment renewing has increased by 45% in 2014 compared to 2012 (Wolf 128).
In terms of branding, segmentation and positioning, as it was mentioned above the target segment of the market is clothes and accessories for the customer segment of Generation Y. In this regard, in terms of demographics, psychographics and behaviour of the market, it is predicted that the vast majority of the customers will remain women of the target age group of 20-35-year-old of multicultural background, which corresponds to the emphasis of advertising campaigns mentioned above. However, another trend that the company aims to address is the gradual ageing of their target Generation Y and the necessity of more mature and formal lines of clothes (Boone and Kurtz 141).  This is once again addressed by the development of new fashion collections that are targeted at official and more formal lifestyle. In this regard, the company positions itself and the diversity of styles for different age groups as following the uniqueness and complexity of female fashion styles and personal requirements (Boone and Kurtz 145). Thus, the image of multi-age and multi-faceted femininity is a core of company's positioning.
Although the primary target customer segment is the age group of 20-35-year-old and the company is committed to keeping its prices moderate and preserve the status of its products being affordable. However, since the company works with different designers and creates fashion collections for different age groups, product categories are divided according to the fashion status and target age group. Fashion lines of the new designers which are targeted at the younger generation are often cheaper, while works of more famous designers targeted at more mature customers are more expensive (Wolf 65). In other words, due to different expectations and references, both categories of products are affordable for the target buyer segments.
Another essential element of H&M's marketing strategy is its brand and website positioning. In this regard, website corresponds to the core features of the brand – diversity, multicultural orientation and value. It is bright, easy to navigate by fashion collections and designers. It is clear in articulating company's goal and the quality of its products, various surveys and feedback options are also enabled (Boone and Kurtz 158). The company also places a significant attention to e-commerce and e-marketing. The first is strengthened through the easiness of online transactions and orientation on the countries with strong digital and e-commerce infrastructure like France, UK, Japan and South Korea (Wolf 71). In terms of e-marketing, the website is connected to social networks like Facebook, Twitter, Instagram to stimulate shopping experience through social means.
Thus, in terms of promotional mix strategy, the company uses advantages of technological age and e-marketing: mobile marketing  by sending text messages with new fashion collections and promotions, launching charity and public campaigns, the use of popular culture idols and celebrities in order to attract and stimulate desired behaviour of the target buyers (Wolf 76).  However, the company is not very keen on using TV advertising, which can be explained by the decreased role of TV in contrast to online services.
In terms of product development philosophies, H&M places emphasis on ensuring design, quality sustainability. The unity of all three elements is argued to be achieved through the following components: "in-house design, no middlemen, large purchasing volumes, buying the right products from the right markets , efficient logistics and cost-consciousness in all parts of the organisation" ("From idea to store").  Based on this product development philosophy, the company also had to approach the fashion retailer model in a new manner, which was reflected in the modernised strategy of fashion/product life cycle. In this regard, H&M decided to combine two trends in fashion retail business: unite timeless with trendy. For these purposes, the company develops two main collections annually, in spring and autumn. Within each season, there are also a few sub-collections that help H&M to preserve its trendy look and adapt to the new fashion features. Thus, fashion/product life cycle combines both short and long-term features. This is achieved due to existence of 20-30 production offices located near suppliers:
"These offices work with both the buyers in Sweden and the production facilities,
reviewing samples, checking quality, and choosing the suppliers, which will handle
each order. Generally, the items with very short lead times are manufactured in
Europe, with longer-lead items manufactured in Asia. Like Zara, this allows H&M to
 be more responsive to trends" (Petro).
Thus, H&M uses diverse product lifecycles depending on the seasonal or sub-seasonal nature of the fashion collection. In terms of the supply chain in reference to branding and distribution, H&M makes a good use of differentiation of supply and manufacturing locations both in Europe and Asia. In this regard, the emphasis is placed on efficiency, sustainability and green transportation. In this regard, the short distance between suppliers' factories and direction of product to logistics centres in H&M markets creates a more productive and timely provision of products to the stores in geographic vicinity (Wolf 76). It also creates a distinctive image of the brand as being eco-friendly by using green transportation: avoiding air and road transportation, cooperation with eco-friendly transport firms, environmental orientation of logistics efficiency (Boone and Kurtz 152).
Another consideration in terms of product's life cycle is related to consumer adoption categories. In this regard, after analysis of fashion trends and consumer market behaviour, after which the product is developed through lifecycle phases of conceiving, designing, consumer adoption largely depends on how the phases of realisation and service are articulated (Boone and Kurtz 153). By stimulating consumer interest through design and correspondence to fashion trends, strengthened by social media and celebrity campaigns, a consumer is ready to buy. At this stage of consumer adoption process, H&M pays attention to easiness of financial transactions, fast delivery and intuitive approach to the entire experience of product adoption (Wolf 87). In terms of the products recycle and after-life, H&M tries to attract customers by the use of organics cotton, reduction of wastage and looking for alternatives such as organic hemp. This assists in advertising the product in terms of its eco-friendly lifecycle. Thus, H&M uses its eco-friendly products lifecycle in order to demonstrate its social responsibility related to the family of brands.
Finally, evaluating H&M strategic planning overview in terms of SWOT analysis, it can be argued that strengths include the provision of best value for affordable price through well-structured procurement and design; strong and diverse presence in the target market segment: orientation of multicultural and multi-faceted designs and cooperation with designers of different fashion vision (Wolf 88). Potential weaknesses include product recall, orientation on a single segment of the market. Opportunities include further geographical expansion, diversification of assortment and potential shift to a new type of market specialisation within a wider age group or new market segment. Threats are the strong competition in the chosen market segment, the constant necessity to innovate and evolve, the potential decline in consumer confidence within the Generation Y (Wolf 89). Based on this analysis, it can be concluded that H&M's approach to marketing is well-grounded and systematic in its performance and corresponds to the contemporary demands of competition in the sector of fashion retails.
Works Cited
Boone, L. and Kurtz, D. Contemporary Marketing. Boston, MA: Cengage Learning. 2015. Print.
"From idea to store: Logistics and distribution." H&M, n.d. Web. 24 Apr. 2015.
"Global Expansion" H&M, n.d. Web. 24 Apr. 2015.
Petro, G. "The Future of Fashion Retailing—The H&M Approach." Forbes, 11 May 2012. Web. 24 Apr. 2015.
Wolf, M. Fashion Marketing & Merchandising. New York, NY: Goodheart-Willcox. 2013. Print.
Stuck with your Term Paper?
Get in touch with one of our experts for instant help!
Messenger
Live chat
Time is precious
don't waste it!
Get instant essay
writing help!
Plagiarism-free
guarantee
Privacy
guarantee
Secure
checkout
Money back
guarantee
Get a Free E-Book ($50 in value)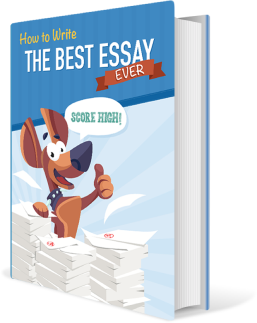 How To Write The Best Essay Ever!