Decisions of Employees in Sun Oil, Research Paper Example
This Research Paper was written by one of our professional writers.

You are free to use it as an inspiration or a source for your own work.
Employees working in Sun oil companies have very uncertain decisions as this is the business of uncertainty. Some factors of oil fields associated to the geology and geographic locations may influence the scale of economic outcomes (Basu, Kaushik, & Prasant). The decision making of employees in field accessibility, permeability and the choosing of locations for drilling is considered to be prior while undertaking the projects. Employees have to take the decisions mostly under the conditions of uncertainty (Erev, Ido, & Alvin).
Decision 1
One of the main decision identified in the case is the decision to select the tract of oil real-estate to bid on together with the bidding partners and the price at which they would place their bid. This decision is made prior to the auction and is crucial in deciding which tracts the company has interest in and the strategy for bidding.
The decision maker: this decision is left to the bidding agents that represent the Sun Oil's three bidding partners. For Sun Oil, the decision maker is Jessy Booth.
Choice Set: Jessy booth and his bidding partners could choose to bid on any of the available 29 tracts of oil real-estate prior to the auction.
Factors Influencing Decision making: there are a number fo factors that Booth takes into consideration. They include; the financial resources availed to him by Frank Christian's approval. The amount of money that bidding partners are willing to put forward also affects the quality and scope of the bid Sun Oil undertakes. The general consensus on the geological reports by the bidding partners determines the tracts of oil real-estate the company will invest in.
The decision to re-evaluate the geological reports is a major decision that determined Sun Oil's partners in 6 million bid with Coke.
Decision maker: this decision is determined by the geologists from each of the member bidding partners. The geologists at sun are responsible for this.
Choice Set: the geologist had the alternative to re-evaluate their ratings and analysis on the available 29 tracts to decide the optimal tracts to bid on.
Factors influencing decision-making: the geologists' decision making is mainly influenced by the technical aspects of the data they record, analyze and report to the Christian and Booth. The decision making is also impacted by the consensus on the results held amongst the geologists from bidding partners.
Using of three axioms while making decisions
In Sun oil employees facing transition while making decision, in this case individual employee takes decision in order to complete the tasks. And the employee decides consistently (Regenwetter., et al). In decision process usually a single employee has to measure the lack of contradiction of the data or the information which is provided by the decision makers (Glimcher., et al). Sometimes information containing non contradictory is considered more important than the contradictory one. But in oil companies it is necessary to note that any claim of violation of transitivity from a single decision makers will require evidence (Harrison, Glenn & Todd). They discuss to clarify the unambiguous evidence and try to figure out that how to resolve this.
Distribution of Probability Across Alternatives
In this era the employees often face lack of information while making any decision. The assessment of probability distribution across the alternatives quantifies the data or information gap between what needs to be known or what is known to them  for an excellent decision making (Hanretty, Chris, & Christel). The employee of Sun Oil use this model for protecting against unfavorable uncertainty or misuse of propitious uncertainty (Rios., et al). So while making decisions, they are mostly concerned with the risk and they assume that this probability follow normal distributions (Bierman, Harold, and Seymour).
Independence
In this model employees has to make decisions disregards the all aspects which are common of two alternatives (Pradelski, Bary and Peyton). This independence axiom imposes on adding the equal number of chances of getting third outcome which is irrelevant (Dutta, Bhaskar, & Arunava). The employees assumptions are given as the set of exclusive actions to select from and an individual can rank these elements from his preferences (Kumano, Taro, & Masahiro).
 Work cited
Basu, Kaushik, and Prasanta K. Pattanaik. "Nash equilibria of games when players' preferences are quasi-transitive." World Bank Policy Research Working Paper 7037 (2014).
Bierman Jr, Harold, and Seymour Smidt. The capital budgeting decision: economic analysis of investment projects. Routledge, 2012.
Bouyssou, Denis, et al., eds. Decision Making Process: Concepts and Methods. John Wiley & Sons, 2013.
Bracha, Anat, and Donald J. Brown. "Affective decision making: A theory of optimism bias." Games and Economic Behavior 75.1 (2012): 67-80.
Dutta, Bhaskar, and Arunava Sen. "Nash implementation with partially honest individuals." Games and Economic Behavior 74.1 (2012): 154-169.
Erev, Ido, and Alvin E. Roth. "Maximization, learning, and economic behavior." Proceedings of the National Academy of Sciences 111.Supplement 3 (2014): 10818-10825.
Glimcher, Paul W., and Ernst Fehr, eds. Neuroeconomics: Decision making and the brain. Academic Press, 2013.
Hanretty, Chris, and Christel Koop. "Independence, accountability, and the quality of regulatory decision-making." (2014).
Harrison, Glenn W., and J. Todd Swarthout. "The independence axiom and the bipolar behaviorist." Georgia State University CEEL working paper 1 (2012).
Kumano, Taro, and Masahiro Watabe. "Dominant strategy implementation of stable rules." Games and Economic Behavior 75.1 (2012): 428-434.
Pleskac, Timothy J., Adele Diederich, and Thomas S. Wallsten. "Models of Decision Making under Risk and Uncertainty." The Oxford Handbook of Computational and Mathematical Psychology (2015): 209.
Pradelski, Bary SR, and H. Peyton Young. "Learning efficient Nash equilibria in distributed systems." Games and Economic behavior 75.2 (2012): 882-897.
Regenwetter, Michel, Jason Dana, and Clintin P. Davis-Stober. "Transitivity of preferences." Psychological Review 118.1 (2011): 42.
Rios, Manuel C., Campbell R. McConnell, and Stanley L. Brue. Economics: principles, problems, and policies. McGraw-Hill, 2013.
Rubinstein, Ariel. "Response time and decision making: An experimental study." Judgment and Decision Making 8.5 (2013): 540-551.
Savikhin, Anya C., and Roman M. Sheremeta. "Simultaneous decision?making in competitive and cooperative environments." Economic Inquiry 51.2 (2013): 1311-1323.
Schwartz, Jesse A., and Quan Wen. "A Characterization for Dominant Strategy Implementation." Frontiers of Economics in China 8.1 (2013): 1-18.
Turskis, Zenonas, and Edmundas Kazimieras Zavadskas. "Multiple criteria decision making (MCDM) methods in economics: an overview." Technological and economic development of economy 2 (2011): 397-427.
Stuck with your Research Paper?
Get in touch with one of our experts for instant help!
Messenger
Live chat
Time is precious
don't waste it!
Get instant essay
writing help!
Plagiarism-free
guarantee
Privacy
guarantee
Secure
checkout
Money back
guarantee
Get a Free E-Book ($50 in value)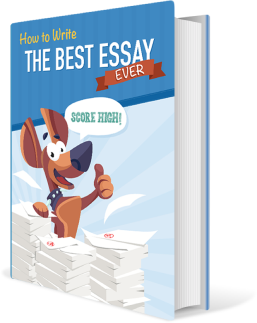 How To Write The Best Essay Ever!