Homeschooled, Essay Example
Pages: 5
Words: 1367
Essay
This Essay was written by one of our professional writers.

You are free to use it as an inspiration or a source for your own work.
Homeschooling has evolved greatly in the previous decades. With regard to the method, results, and overall status of homeschooling, it has improved considerably. As a natural result, homeschooling has become a more valid option for parents and their children's educational goals. Homeschooling has become a promising alternative to traditional education.
Place of Homeschooling
In past years, homeschooling has had a somewhat ambiguous status. It was not seen as a serious alternative to public education. Lacking a strong public perception and the demonstration of its effectiveness, there have been reasons to fear the usefulness and effectiveness of homeschooling. Its overall viability had been under serious questioning, which is hardly the case now.
One way to measure the viability is with its relationship to the college application process. According to Cholo, colleges have notoriouslybeen difficult on nontraditionally schooled applicants, with an emphasis on those that are homeschooled (2007). For instance, the University of California has revamped its application process, allowing homeschooled applicants to be considered with an appropriate portfolio. Cholo notes that from 2000 to 2004, according to David Hawkins, there was a 52 to 83-percent jump, in this four-year period, for colleges in the country having a formal policy for applications from homeschoolers (2007).
An ultimate goal of homeschooling can be seen not only in the quality of education, but the chances of an enhanced college education. As colleges are taking note of homeschooling, this is opening up opportunities that may not be as easy to grasp. It is not regarded as a solid basis from which an education can be formed.
Results of Homeschooled Students
One reason why colleges are accommodating students is due to the success of homeschooling. Homeschooling is becoming more common, thanks to its demonstrated success. This important foundation is vital to understanding why homeschooling can be a serious alternative to traditional education.
According to a number of independent studies gathered by the Home School Legal Defense Association (HSLDA), homeschooled students perform better than their peers (2004). For instance, a 1997 study looking at 5.402 homeschool students revealed a 30 to 37 percentile point advantage for homeschool students in all subjects (2004). A similar study backed these numbers, adding that the difference was further apparent in higher grades (2004).
Further studies echo these sentiments. In four studies gathered from the HSLDA, all stemming from local school districts, there were further findings for the effectiveness of homeschooling. Extreme gaps in vocabulary were found in Nevada, South Carolina homeschooled students outperformed those in public schools by nearly 10 percent, and homeschool students in Los Angeles and Albuquerque, New Mexico, scored higher in standardized tests (2004).
The results for homeschooling have been overwhelmingly positive. In plenty of studies, homeschool students have outperformed students in public schools. The increased success of homeschooled students has been part of, but not fully, the reason why homeschool has become such a force today.
Rationale for Homeschooling
It is important to gauge the reasons why homeschooling can be a good option. Objectively, the increased performance on tests, as well as the enhanced opportunity for college educational opportunities is present. However, subjective reasons for homeschooling play an integral role in the discussion. They can lead parents to more seriously consider the merits of homeschooling.
Looking at the statistics, there are popular reasons for homeschooling that are worthy of consideration. According to the National Center for Education Statistics, concern about environment of other schools, not including safety, drugs, or negative peer pressure, was the most applicable and the most important reason for homeschooling, the former at 85.4 percent (2003). Dissatisfaction with academic instruction at other schools, along with religious or moral instruction, arrived at second and third in the survey (2003). Finally, just under one-third of respondents selected one of the following reasons: child has a physical or mental health problem; child has other special needs; and other, including flexibility and more control over what the child was learning (2003).
The preceding reasons certainly shed light on the subject of homeschooling. Or, more accurately, they shed light on the reasons why traditional education ought to be avoiding. One of the most glaring reasons is based in concerns. After all, the ability to provide moral or religious instruction is a clear concern in a public/private school. Combining the environment and academic concerns and dissatisfaction with other schools that respondents checked, it is clear that there is a growing distrust and/or dissatisfaction with public/private schools. At the very least, parents believe that homeschooling offers an improvement in these areas.
Transforming Education – Discussion
The basis upon which to consider a homeschool-based education is partly subjective. There may be growing concerns about schools in the area, including, but not limited to, the quality of education, certain environmental concerns, and the moral and religious elements involved. Personal experiences from one's past, as well as time spent in public schools currently, can lead one to consider another way.
Objectively speaking, there are a number of advantages to homeschooling. The advantages in performance have been documented. This is perhaps most notable, but there is another important link with a college education. As it has been shown, colleges are making the application process more accessible to homeschooled students.
While there are concerns over the social issues surrounding traditional schooling, homeschooling offers further advantages in this department. As Gathercole notes, a common objection to homeschooling is reversed, as homeschooling not only allows students to socialize properly – but it thrives in this area (2007). Gathercole asserts that through homeschooling support systems, such as community and religious-based institutions, parents can trust that their children are socializing adequately (2007). It is important to note that this example of control allows questions of environment – a leading reason for homeschooling – to be observed easily.
The issue of control is an important one. While it is impossible to get into the specific dangers or benefits of a certain public school's environment, it is clear that homeschooling allows for a higher degree of "safety." That is, a parent can have the ability to determine the positive and negative influences of a child in this case. With traditional schooling, these considerations are not relevant, for the most part.
While it is easy to attach a negative quality to the term "control," it can be one of the most important terms involved in homeschooling. From the material that is study to the environmental elements that can build or break down character, homeschooling allows for parents to control these avenues. In the case of traditional schooling, this cannot be obtained in the same manner.
Conclusion
Today's homeschooled individual has a better opportunity of making it to the next level of education. With colleges taking note of the educational trend, prestigious public and private universities are more readily accepting students from this background. They are coming to understand the advantages that these students offer.
Compared to students from a traditional background, homeschooled students are faring better on tests. With a greater amount of control from the parent, potentially negative environments, peers, and influences can be better controlled. These advantages are being brought to the forefront of parents' minds, when they ask themselves what is best for their children.
On many levels, homeschooled children have the tools to become more advanced than children at public schools. Advances in online, distance, and other materials are enhancing the educational tools available to homeschooled individuals. Organizations in the community, church, and furthermore allow these children to get involved in exciting areas. From the arts to sports and more, homeschooled children can take advantage of the same areas that others enjoy.
For a child at a public school, there are a number of potential items that can undermine his or her academic or social development. With homeschool, there is limitless potential for homeschooled children due to the tools, opportunities, and ability to control such negative elements. The statistics demonstrate the superiority in the classroom. Outside of the classroom, there is once again unlimited opportunities that simply do not exist for those in public schools.
References
Cholo, A. B. (2007). Homeschoolers Find University Doors Open. Boston Globe. Retrieved from http://www.boston.com/news/education/higher/articles/2007/03/06/homeschoolers_find_university_doors_open/
Gathercole, R. (2007). The Well-Adjusted Child: The Social Benefits of Homeschooling. Silverton, ID: Mapletree Publishing Company.
Homeschool Defense Legal Defense Association (2004). Academic Statistics on Homeschooling. Retrieved from http://www.hslda.org/docs/nche/000010/200410250.asp
National Center for Education Statistics (2003). Statistical Analysis Report. Institute of Education Sciences. Retrieved from http://nces.ed.gov/pubs2006/homeschool/
Time is precious
don't waste it!
Get instant essay
writing help!
Plagiarism-free
guarantee
Privacy
guarantee
Secure
checkout
Money back
guarantee
Get a Free E-Book ($50 in value)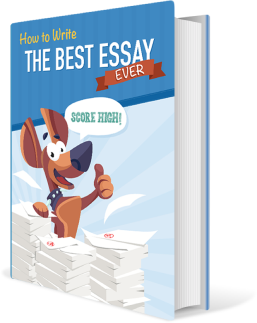 How To Write The Best Essay Ever!