Homogeneity vs. Heterogeneity in the Young Adult and Children's Literature, Essay Example
Pages: 8
Words: 2104
Essay
This Essay was written by one of our professional writers.

You are free to use it as an inspiration or a source for your own work.
Abstract
Although many scholars have differing views with regards to the purpose of young adult and children's literature, many parallels can be drawn between these two genres. The purpose of literature is to generally inform and/or entertain, and both of these goals can be accomplished for varying age groups. An examination of the literature of Devorah Omer was performed because her works are geared towards both children and young adults. While the content of her stories alter for these different age groups, the structure of her literature remains the same. As an Israeli novelist, he stories are meant to reflect the political tension occurring in her home country. As such, her characters and the individuals that she highlights in her works represent two views; that of the collective and that of the liberal state. When these two forces clash, it creates the plot that guides her stories. Since such a goal can be accomplished using different vocabulary levels and different styles of story, this incentive can be highlighted in both young adult and children's literature. Thus, Devorah Omer's literature highlights the homogeneity compared to the heterogeneity in young adult and children's literature. The purpose of her stories remains the same because she wishes to highlight aspects of the Israeli conflict in both, but the way that she does so in children's and young adult literature differs to capture the attention and understanding of these two unique audiences.
Introduction
When considering works of literature, one of the most valuable ways to understand the story is by determining the intention and purpose of the author. Many people consider that it is typically adult literature that contains this purpose. However, many authors intend to establish their purpose by telling a story, independent the audience's identity. Thus, many genres can be used to achieve this expression. Whether the book was written for a child or young adult, similar themes could be used so that the author could successfully convey his or her motive. It is necessary to consider that while one purpose of writing literature is to entertain, a secondary goal of many writers is to inform. The best-known example of providing information in children's literature is highlighted the moral implications woven into each of Aesop's fables. Children frequently read these stories because they are considered to be entertaining, but each provides the reader with a valuable lesson. In this same manner, other authors can accomplish this goal by structuring their work in a manner that provides the reader with information, without directly indicating what this information is. Thus, the story is entertaining and provides drive for the child to read it, but the literature also accomplishes a greater purpose.
Just as children's literature can be used to teach young kids about morality while providing a source of entertainment, the literature issued to young adults is also used for a similar purpose. However, at this age, the lessons that young adults would find most valuable are different. These individuals are now concerned with growing up, fitting in with their peers at school, and trying to make sense of the world around them. Thus, it is still valuable to include lessons in this form of literature, but the way that it is presented must connect to the young adult's life more readily. Thus, the structure of children's and young adult's literature can be similar, while the messages that they contain can be altered in a manner to make them appropriate for the age group for which they are intended.
Devorah Omer creates her literature, whether for children or young adults, through an understanding of the Israeli struggle and what this means for individuals in different age groups. Through examining Omer's works and relevant literature, the homogeneity and heterogeneity of her pieces will be examined.
Homogeneity in Purpose
According to bloggers and literary scholars Devorah Omer's work was highly influenced by her upbringing as an Israeli citizen. As an individual who was born on a northern kibbutz in 1932, she was faced with a series of personal and political tragedies. Her father left her when she was a young child and her mothers shot herself several years later. Thus, a majority of her pieces revolve around happy themes, in which no one dies, in order to cope with her personal tragedies and losses. Furthermore, her writing career overlapped with World War II, which altered the environment in Israel significantly. At this time, the Israeli Defense Forces were established because the nation was aware that it would not be able to survive if it did not uphold defenses against their neighboring countries. Thus, Devorah Omer's work was born out of personal and political struggle. By highlighting these issues, Omer is able to connect with both children and young adults and make them feel better about the political atrocities that were occurring around the country and the world.
A fan of Omer describes one of her works, Sarah, Heroine of Nili, by explaining, "In the upper right-hand corner, a crudely penciled young woman riding a beautiful horse faced a menacing-looking man in Arab garb. She needed no introduction, as every schoolchild knew all about the heroic Sarah Aharonson, a noted botanist who had formed an underground espionage ring to aid the British in World War I, was found out by the Ottomans, and, after being tortured by the Turks, had heroically managed to shoot herself rather than give away the names of her co-conspirators" (Leibovitz). This quote demonstrates that Omer frequently engaged in stories that were well-known, but shed new light on them in order to capture the attention and newfound understanding of the reader. Furthermore, Omer connects Sarah Aharonson, the World War I hero with an understanding that death is sometimes a noble cause. Such an action personally helped Omer cope with the death of her mother and those around her during wartime, and she authored this book in order to help those around her cope in the same way.
In the same manner that Omer is able to capture the attention and understanding of young adults, she has published many books related to well-known conflicts and figures for Israeli children. Her many subjects included, "Theodor Herzl; David Ben-Gurion, the Warsaw Ghetto Uprising; Zvia Lubetkin; Yitzhak Rabin, the beginnings of the Israel Air Force" (Cashman). Thus, her purpose, whether for young children or young adults, was to provide them with information concerning their country and their country's history. Most of her works were written in a time of war in which the country was constantly threatened, so the overall purpose of her works was to instill passion for Israel into her young readers so that they would wish to protect it even in the light of danger.
Homogeneity in Educational Value
Due to the historical context presented in Devorah Omer's stories, schools have used her works as a valuable educational tool for students. According to literary scholar Rima Shikhmanter, "Her fiction continues to form an integral part of the Israeli elementary- school curriculum, and the reading of her books is often accompanied by educational activities that have become traditions in their own right. For example, when children read Sarah, Heroine of Nili,they also visit Beit- Ahronson in ZichronYaakov. In the past, the reading of Ben-Yehuda's Eldest Son was concluded by holding a mock trial of Eliezer Ben-Yehuda" (Shikhmanter 180). Thus, these lessons can and should be taught to both children and young adults. Using a combination of literature and real world experience to allow students to learn about the history of their nation is beneficial because it allows for age appropriate studies of Israeli and world history. Some critics of this education style believe that it is detrimental to teach children about such conflicts from an early age. However, it is important to consider the negative impacts of avoiding such efforts. Children that live in Israel are constantly faced with stories of war and suffering. Thus, by learning about previous events through literature, they will be able to connect these previous events to their current lives. Furthermore, learning about these events in the form of a story has the potential to reduce their suffering. Thus, independent of age, Devorah Omer's stories hold a significant importance for children learning about Israeli and world history.
Heterogeneity in her Message
While Omer's stories are all meant to provide the same reading experience to children and young adults, she differentiates her work based on the ability for her young readers to both know and understand what is being discussed in these works. Furthermore, there is heterogeneity present in the message that she puts forth in her pieces. "Omer's novels seek to settle the conflict between the heterogeneity promoted by the liberal-democratic state and the uniformity endorsed by the national collective. This goal is achieved through the type of protagonist she chooses and the processes she or he undergoes. Omer's protagonist comes from the social periphery and thus often criticizes Israeli society, but ultimately by gradually giving up his or her "otherness", understanding it to have been merely an illusion—she/he becomes part of the "center"" (Shikhmanter 182). A major purpose of Omer's works is to resolve the apparent conflict that takes place between world politics and Israeli politics (Rubenstein & Alvin 29). There appears to be a constant disconnect between these two ideas, and she therefore uses her protagonist to show this difference and how to cope with this problem. In this manner, Omer's characters can be said to be symbolic of the need for discussion between world leaders in order to achieve peace at both the global and national setting. It is valuable for young Israeli children to believe that peace is possible because doing so will give them more hope for the future. It was and continues to be challenging for young Israeli's to feel happy and safe in the wake of constant war and suffering, so considering reasonable answers to such conflicts through literature is a meaningful way of allowing these individuals to cope with uncertainty.
Conclusion
In conclusion, elements of both homogeneity and heterogeneity are present in the works of Devorah Omer. The purpose and education value of her literature remains consistent independent of the age group that she has written her works for, while the content is heterogeneous because it discusses important conflicts that occur within the world and within the country. Overall, Omer's literature is valuable to Israeli culture because it reflects the struggle that Israeli citizens have faced since World War I. In the wake of constant war and disaster, it is necessary to talk about these issues in a manner that allows for coping with uncertainty. While Omer's work started as a way for her to cope with her own personal tragedy, they have evolved in a manner that helps each Israeli gain a better understanding of the historical context of Israel in addition to the problems that the country currently faces. Omer shows that it is possible to have hope, even though it appears challenging to do so at time. It is important for Israeli children and young adults to continue reading Omer's works due to the valuable historical, cultural, and social contributions that these works bring to society. Overall, it will be valuable to continue exploring homogeneity and heterogeneity in Omer's work because doing so can teach the literary critic a valuable understanding of frequently read and studied works pertaining to Israeli culture and history. Furthering this understanding will continue to benefit young Israeli children and young adults through an appreciation for literature for many years to come.
Works Cited
Cashman GF. Israeli children's author Dvora Omer laid to rest. 5 May 2013. Web. 10 Dec. 2015.
Leibovitz L. The Tumultuous Life and Nuanced Work of Israel's Greatest Children's Book Writer. 4 October 2013. Web. 10 Dec. 2015.
Rubinstein, Alvin Z. (editor) The Arab–Israeli Conflict: Perspectives, New York: Praeger, 1984.
Shikhmanter, R. Homogeneity vs. Heterogeneity in the Young Adult and Children's Literature of Devorah Omer. Indiana University Press 20.1(2015): 180-185.
Time is precious
don't waste it!
Get instant essay
writing help!
Plagiarism-free
guarantee
Privacy
guarantee
Secure
checkout
Money back
guarantee
Get a Free E-Book ($50 in value)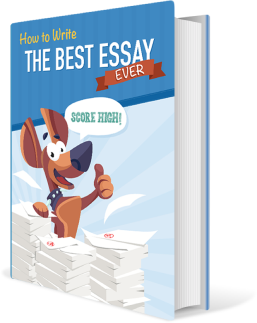 How To Write The Best Essay Ever!