Hong Kong: The World Freest Economy, Research Paper Example
This Research Paper was written by one of our professional writers.

You are free to use it as an inspiration or a source for your own work.
Background
In 1997, Hong Kong became part of the People's Republic of China, but this as under a 'one country', 'two systems' agreement (making it a special administrative region). Hong Kong exhibits a high degree autonomy in most matters related to Chinese policies except for defense and foreign policies. Even though several government controls affect Hong Kong, the region has greatly benefited from its implementing light regulation and low taxes for all business. Predominantly, the region's economic activities are shipping and financial services.
Introduction
Hong Kong exhibits a free market that is mostly dependent on international trade. The region is ranked as the second best world destination doing business, and it has a GDP of $381.9 billion (which represents 2.9% growth). The per capita income stands at $52, 700 (from a population of 7.2 million), and the value of services and goods is about four times the GDP, this includes a sizeable of re-exports from the region. Hong Kong has no tariffs and only charges excise duty on four goods, made locally or imported: tobacco, hard alcohol, methyl alcohol and hydrocarbon oil. There are also no dumping laws or quotas in order to increase trade with the international markets.
Notably, Hong Kong free market nature slightly exposed it to the financial credit crunch in 2008. However, the push for increased integration with China in the preceding years, through financial links, increased trade and tourism helped the region stabilize more quickly than what western economist anticipated. Hong Kong is still dependent on foreign investment and foreign trade that still leaves it vulnerable to any potential future economic meltdowns. Overall, the region is quite stable with unemployment at 3.3%, inflation at 4.3% and foreign direct investments at 76.6 billion, making it the third best world destination for doing business.
Hong Kong Economic Performance/ Indicators 2005-2014
| | | | | |
| --- | --- | --- | --- | --- |
| Time | GDP growth (annual %) | Inflation, consumer prices (annual %) | Foreign direct investment, net (BoP, current US$) | Unemployment, total (% of total labor force) (national estimate) |
| 2005 | 7.388162189 | 0.895856663 | -7046765338 | 5.599999905 |
| 2006 | 7.032694734 | 2.108768036 | 2675540709 | 4.800000191 |
| 2007 | 6.464845183 | 1.956521739 | 5776874925 | 4 |
| 2008 | 2.127912539 | 4.264392324 | -9956594156 | 3.599999905 |
| 2009 | -2.459153731 | 0.613496933 | 3667674307 | 5.199999809 |
| 2010 | 6.767654065 | 2.337398374 | 15721643054 | 4.300000191 |
| 2011 | 4.786105126 | 5.263157895 | -229107860.4 | 3.400000095 |
| 2012 | 1.548604959 | 4.056603774 | 13235718097 | 3.299999952 |
| 2013 | 2.932259369 | 4.351767906 | 14888540345 | .. |
| 2014 | .. | .. | .. | .. |
The annual GDP growth of Hong Kong dropped from 7.3% in 2005 to 2.9% in 2013. One factor that could have attributed to this is the 2008-2009 financial crisis that drastically reduced commercial trade in the region. The year 2009 had a GDP growth of -2.45%. The economy rebounded in 2010 but slowed in the successive years. From the World Bank data above, you can also see that the balance of payment (net foreign direct investments) was negative in 2008, which led to prices of goods and services rising in the region (inflation at 4.2%). This also led to a decline in employment, with the 2009 unemployment rate rising to 5.2%. Hong Kong's economy grew at the slow pace after the financial meltdown due to foreign sovereign debt woes undermining confidence and export demand.
The current economic situation in Hong Kong ranks it the world freest economy and the third largest source of FDI after Japan and China's mainland. Hong Kong's economy is also the substantially service oriented, particularly, 90% of the GDP comes from the service sector. This was caused by relaxed regulatory frameworks and low tax rates. The overall tax burden on domestic income is 13.7 percent while for businesses it stands at a low 16.5 percent. The legislative frameworks support dynamic business operations and formation and moreover, by pegging its currency to the US dollar, the region has managed to achieve monetary stability.
Current Economic Developments
Hong Kong's economy grew by 2.3% in the year 2014 in real terms compared to 2013 2.9%. This was attributed to a slow economic rebound globally, weighing on exports of goods, weak domestic and tourist expenditure in the region. Private consumption expenditure declined from 4.6% in 2013 to 2.7% in 2014. Investment spending, including equipment acquisition and machinery also fell from 2.2% to settle at 0.3% in 2014. Looking at external factors, services and commodity exports only grew by 0.5% and 1% respectively in comparison to 4.9% and 6.5% recorded in 2013. This year, the external demand is anticipated to decline slightly due to the feeble and unsteady European economic environment. However, demand from the local is expected to grow in inflation is kept steady. Based on Hong Kong's government review in February, the region is expected to grow by 1-3% in 2015.
In relation to consumer prices, the value of retail sales decreased 14.6%, in nominal terms, during 2014. This was partially due to the alteration arising from the time difference of the Lunar New Year, from a 0.2% decline in 2014. The employment market however remained tight, with the seasonal adjusted unemployment rate between December 2014 and February 2015 standing at 3.3%. Meanwhile, the inflation stood at 4.3% year on year in the first quarter of 2014. However, the inflationary pressure will probably reduce because the soft trend in world commodity, and food prices should keep global prices pressure in check. Moreover, the increasing tourist arrival from the Chinese mainland should increase expenditure, showing confidence in commodity prices.
Government Initiatives and Budget
Some of Hong Kong's initiative revolve around free trade, property rights, and monetary freedom. Most business practices in the region exhibit a strong influence in the executive branch and unicameral legislature. Despite the stability and autonomy, the mainland rule (especially from Beijing) has made attempts to control Hong Kong significantly. The government established a ten year housing project that will create 480,000 homes. In addition, several policies that will improve health care, reduce the income gap, elderly care and education development for the younger demography have also been mentioned the 2015-16 budget.
The 5-prong strategy present by Mr. C Lueng will address challenges of aging population by attractive more human capital to the region and possibly extending the retirement age. Notably, an Agreement on Achieving Basic Liberalization was signed on 18th December 2014 and implemented on 1st March 2015. It presents a dynamic approach of negative and positive lists that will set out liberalization of trade in Guangdong province associated with Hong Kong.
Foreign investments in Hong Kong
Hong is one of the most attractive places for foreign direct investment. According to World Investment Report, global foreign direct investment inflows to Hong King reached US$77 billion in 2013. This ranked Hong Kong fourth in terms of FDI inflows after America (Us$189 billion), Chinese mainland (US$ 125 billion) and Russia (US$ 80 billion).
From the graph above, you see that both FDI inflow and outflow declined in 2009 before rebounding in 2010 and then falling again in the consecutive years. Apparently most of the FDI inflows in 2011-2013 went to the Chinese mainland. On the contrary, most of Hong Kong's inflows was a result of indirect channeling of capital from non-operating firms in tax haven countries.
Hong Kong's Trade Performance
Hong Kong is currently ranked as the world's tenth largest exporter of commercial services and eight largest trading economy globally. The region merchandise exports increased from 3.2% in 2014 to settle at 4.6% in the first quarter of 201. Some of the major export markets for Hong Kong in 2015 were the US (10% of exports), Japan (4%), Chinese mainland (52%), and EU (10%).
On the other hand, the year-on-year import grew by 3.9% in the first quarter of 2015, the same growth value was recorded for the year 2014. During the same period, a trade deficit of US$9.3 billion (this was approximately 12% of the goods import value) was recorded. The particular trade performance was partially caused by outward processing activities in Guangdong, the manufacturing hub for several Hong Kong firms. .
Based on the HKD performance over the past six months, most of the financial transaction within Hong Kong are USD denominated due to the stable nature of the HKD/USD currency pair. The Euro and the Australian dollar have been bearish to the Hong Kong dollar over the past year, which implies these two economies will attempt to stabilize their currencies by reducing goods and service imports from Hong Kong. For this reason, Hong Kong is expected to exhibit a modest growth in merchandise and service exports during the year 2015.
Other factors that may limit exports in 2015 are faltering growth and deflationary pressure in developed countries. Moreover, several challenges associated with simmering political tension and explosion of trading pacts threaten the export outlook in Hong Kong. The regions commodity exporters also have to deal with restrictive production environs, e.g. the Pearl River Delta (PRD) on the Chinese mainland experiences increasing input expenses that increase prices of goods.
The Chinese Mainland and Hong Kong
Hong Kong is the most vital entrepot for the Chinese mainland; it is also the main offshore capital raising point for several Chinese enterprises. Most of the foreign/ Multicorporation investments in China often passes through Hong Kong and in turn, the Chinese mainland invests a significant portion of their capital in Hong Kong.
Based on Hong Kong SAR government statistics, 60% of re-exports in 2014 came from the Chinese mainland, and 54% of trade Hong Kong's trading activities were with the Chinese mainland. By the end of the year 2014, out of all the foreign financed projects green-lighted by the Chinese mainland, 44.5% were associated with Hong Kong's interests.
Hong Kong also acts a vital offshore capital raising point for the Chinese mainland businesses. Cumulatively, 876 mainland firms were already listed on the Hong Kong stock exchange by the end of 2014. This comprised of private companies, red chip, and H-share, which represented 60.1% (US$ 1.9 trillion) of Hong Kong's financial market value. The 876 mainland firms have currently raised more than 400 billion USD, since 1993, through equity issues in Hong Kong.  In addition, China's financial markets benefited from the integration of Shanghai and Hong Kong stock markets which led to the popularity of Renminbi (RMB) in the latter financial jurisdiction.
The trade activities between these two jurisdictions have increased exponentially since the RMB Trade Settlement Scheme was introduced on 2009. Most Chinese investors could open bank accounts in Hong Kong denominated in RMB and also trade bonds, mutual funds and equities using the same currency. As of December RMB bank deposits in Hong Kong stood at approximately 1 billion.
Development of Infrastructure
The construction HZMB (Hong Kong- Zhuhai- Macao Bridge) will help link the respective regions to each other. The bridge offers an invaluable support in enhancing economic growth in Macao, Hong Kong, and the western PRD. It is expected that these roads connection will substantially minimize cost and reduce travel time for tourist moving between the mainland and Hong Kong. In addition, there will be an ease in the flow of commodities between western PDR and Hong Kong leading to more merchandise and service trade.
Another infrastructure project underway is the Hong Kong – Shenzhen -Guangzhou Express Rail, which will be about 26 km long. This rail link will be integrated national high-speed rail network that will further improve economic ties and growth between the Chinese mainland and Hong Kong. The rail project is expected to be finished by the end of 2017.
Stuck with your Research Paper?
Get in touch with one of our experts for instant help!
Messenger
Live chat
Time is precious
don't waste it!
Get instant essay
writing help!
Plagiarism-free
guarantee
Privacy
guarantee
Secure
checkout
Money back
guarantee
Get a Free E-Book ($50 in value)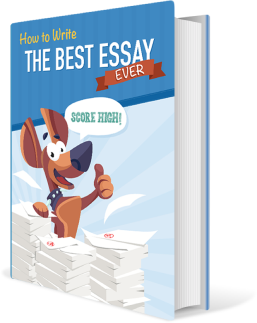 How To Write The Best Essay Ever!