How iPads Improve the Patient Experience, Research Paper Example
This Research Paper was written by one of our professional writers.

You are free to use it as an inspiration or a source for your own work.
Telehealth is "the use of electronic information and telecommunications technologies to support long-distance clinical health care, patient and professional health-related education, public health and health administration" (Institute of Medicine Report, 2012). Yet the field of mobile communication is changing so fast that the prefix tele now has an old-fashioned feel to it. One can imagine a grainy color documentary with dramatic newsreel background music showing a snow-bound village healer, equipped with a space-age era video system, calling in to a regional on-duty surgeon for advice regarding a dog-bite or broken bone gone suddenly septic.[1] The image presented is that of a centralized organization using proprietary hardware and software. But increasingly information is decentralized and the tools can be anything that can access the Web or make a mobile phone-call or send texts and videos. Maybe tele should become an i.
A stationary videoconferencing system designed and licensed specifically for in-hospital staff use would be an example of a centralized proprietary system, while a nurse or doctor using an iPad to transmit data to another hospital would be an example of a decentralized approach, using off-the-shelf consumer goods not limited as to professional use by any licensing restrictions. Clearly the determining issues are cost and effectiveness: if an iPad can replace a licensed piece of hardware costing thousands of dollars, and the iPad does as good or better a job, than iPads will be used. And in the case of iPads, this quickly became the case (Glenn, 2011). Uses include maintaining medical records; laptop replacement for easier mobility and longer battery life; education of patients and support staff; mobile communication with databases; and saving money on hospital design/construction. Altogether iPads have been shown to improve the patients' experience undergoing treatment and care (Aiello, 2012). In fact telehealth is quickly becoming (or has become) mobile telehealth using devices available for all.
Benefits of such mobile devices for patients in hospitals are not restricted to professional use by doctors and staff. Patients can bring in their own devices as quiet earpiece-required replacements for the (often shared) in-room TV that does not come equipped with earpieces. Patients thus can have a much wider range of entertainment and reading available to them. It is likely that patients physically and mentally able to do so will (or can already) make their meal choices without the need of the nutritionist to come physically to their room, thus saving time.
But with every advance comes problems. First is online security of medical records and communication. Ultimately, security has to be considered a part of the cost/benefit calculation. As of 2011, problems with security were serious (Garg & Brewer, 2011). Overall they might be considered as one problem: that of trust. Patients may not trust the confidentiality of the system they are using: will everything they say or have done be somehow made accessible by their employers' Human Resources department and thus be instantly available on the company grapevine? Doctors may not trust some of the data transmitted to them, perhaps by third-parties with instant access to a needed database. Insurance companies may not trust that their own records, if made accessible by telehealth or telemedicine apps, will be kept from prying eyes. And finally, all users may not trust the ability of the system to protect them from emailed scam-spam. Will telehealth really just turn into a hackable adjunct of the Web? These are problems that will need to be solved before doctors, hospitals, and insurance companies feel comfortable with the use of mobile devices for highly confidential data and procedures. Another problem with telehealth will be the increasing sense among patients that they have both the right and the need to partner with their doctors after first consulting with Google. Will hospital patients, bed-bound with time on their hands, use their own iPads to decide which procedure will work best for them and take it upon themselves to convince their doctors of the rightness of their self-diagnosis? It is not beyond imagination that patients will have to sign waivers upon admittance that medical care is the responsibility of the medical staff alone. But what happens when a patient undergoes a procedure he advised against, and the procedure turns out badly? Will that be grounds for a malpractice suit?  The waiver may have to address that too. Another problem to be factored in will be self-reporting by remote patients. If they cannot trust the security of the system being used, they may feel obligated to report, say, blood-glucose levels in normal ranges that they imagine the doctor, insurance company, or employer wants to hear.
Also unresolved are the increased use of remotely controlled medical procedures, a process inherent in the term telemedicine itself. It is all about the patient not being present in the same room as the doctor. Robotics will be a part of this, particularly for routine procedures although by no means exclusively. It is not beyond imagination that surgeons centralized in one remote location will, sitting in front of their computer monitors, manage a series of procedures on a series of patients scattered around the world.[2] This would save money and time, but again, both doctors and patients would have to learn to trust such a system — its safety, effectiveness, and security. Often enough, there may be no choice, particularly in war zones.[3] The military may, as with its use of drones, by necessity be the pioneers in the field of telemedicine.
Trust, security, medical effectiveness are problems. Mobility, speed, cost-effectiveness, education, hospital patient entertainment — these are some solutions. Telehealth, like tablets and cellphones, is here to stay as the tools of everyday non-medical life find uses in medicine.
References
Aiello, M. (2012, April 11). How iPads Improve the Patient Experience. Retrieved from HealthLeaders Media: http://www.healthleadersmedia.com/content/MAR-278824/How-iPads-Improve-the-Patient-Experience
Garg, V., & Brewer, J. (2011, May 1). Telemedicine Security: A Systematic Review. Retrieved from PubMed Central (PMC): http://www.ncbi.nlm.nih.gov/pmc/articles/PMC3192643/
Glenn, B. (2011, November 7). Five ways hospitals are using the iPad. Retrieved from MedCity News: http://medcitynews.com/2011/11/5-ways-hospitals-are-using-the-ipad/
Goldstein, R. (2005, April 20). W. B. Lipes Dies at 84; Performed Surgery on a Sub. Retrieved from New York Times: http://www.nytimes.com/2005/04/20/national/20lipes.html
Institute of Medicine Report. (2012, November 20). Telehealth. Retrieved from HRSA: http://www.hrsa.gov/ruralhealth/about/telehealth/
Rural Assistance Center. (2013, August 13). Telehealth vs Telemedicine. Retrieved from The Rural Monitor: http://www.raconline.org/rural-monitor/telehealth-versus-telemedicine/
[1] This might be called telemedicine. The two terms may be used more or less interchangeably, but some argue that telehealth is the broader term, including "delivering health services and information using electronic methods" while telemedicine is the narrower term, applying more to "remote clinical services" (Rural Assistance Center, 2013).
[2] Note that such robotics would very likely make use of proprietary equipment and software, but the interface between robot and surgeon — off-the-shelf computer and monitor, or even an iPad, could be non-proprietary.
[3] During World War II, American naval enlisted man Wheeler B. Lipes successfully performed an emergency appendectomy onboard a submarine operating in a combat zone far from port (Goldstein, 2005).
Stuck with your Research Paper?
Get in touch with one of our experts for instant help!
Messenger
Live chat
Time is precious
don't waste it!
Get instant essay
writing help!
Plagiarism-free
guarantee
Privacy
guarantee
Secure
checkout
Money back
guarantee
Get a Free E-Book ($50 in value)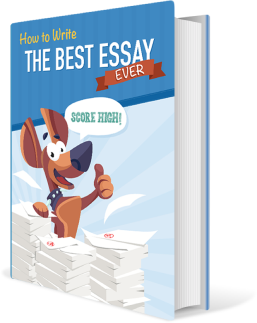 How To Write The Best Essay Ever!