How to Find Answers in Your Life, Essay Example
Pages: 3
Words: 694
Essay
This Essay was written by one of our professional writers.

You are free to use it as an inspiration or a source for your own work.
Morality is the sense of what's right and what's wrong, it can also be described how a person see and use it to justify their actions and feelings. Morality is what creates an icon and what creates a devil.
What is good is a person who stops an old lady from being robbed by a mugger, what's bad is a guy robbing his parents at gunpoint for extra money to support his drug habit. A person's actions dictate good and evil, it also dictates how far a person will go.
Accountability describes a person who solely takes responsibility for their actions especially if those actions cause semi-reprehensible damage; accountability counts in relationships as well because there has to be one person that's right and one person who is wrong. Sadly, there is often two wrong people because of actions that were not taken.
According to Laskas (2015), "answering life's hard questions isn't a hardship if you have the right answers" (Laskas, 2015).
Self-esteem is a person's personal strength that dictates what they think of themselves, an example of this is when a person is told they're worthless. Their self-esteem mirrors those feelings and often lead people to have lower self-esteem. A person can build self-esteem by looking at themselves for who they are and not let themselves be belittled by people who seek to destroy that self-esteem. A person's self-esteem is often trademarked by their accomplishments.
Attachment is a psychological condition in which a person ties their life around a particular something or someone, a community describes a settlement where people live and live their lives. It can be argued that communities develop based on a mutual trust and the goal of the people living in them to live by their way alone. People identify with community based on their ethnicity or religion because of their personal beliefs and their need to be true to those aspects, an example of this is when an African American chooses to date or live within their own community because they get along better with their own. It can be said that a school is a kind of community because of the different companies that some people keep whether it's an all-white or all black entourage.
According to Abraham (2015), "There is technically no difference between knowledge and power because they're both relative" (Abraham, 2015)
A Hero can be anyone who makes it their life's work to fight the good fight in the name of greater good like if someone dedicates their lives to helping and serving the disabled and sticking up for them to ensure that they're being treated fairly. Courage is a virtue that allows people to perform incredible feats in dangerous situations like if a person stands up to someone they love to defend someone close to them, an example of this is when a woman defends her husband from her mother who thinks the young man isn't right for her daughter. Hope can be described as a light in the darkness, a person's ability to think that things will be better tomorrow. Hope is the guiding light that keeps most people alive, it is what keeps certain young girls from succumbing to the pressure of teen pregnancy; the hope that one day they'll meet a man who'll treat them like royalty, understand and accept them for who they are.
Leadership is described as someone who uses their judgment and logic in order to make informed decisions about a particular situation, even taking control of a situation to the point where they can be counted on to handle situations of a particular nature.
Moral Education is the educational method of teaching a person right from wrong based on their character, how they should be or act when a situation calls for it. For example, moral education teaches people how to turn in a wallet of money to the police station so the police can return it to its rightful owner. Another aspect of moral education is illustrating right and wrong and applying it to different situations.
References
Abraham, O. (2015). How to find answers in your Life. Retrieved May 30, 2015, from http://www.codeofliving.com/articles/how-find-answers-your-life
Laskas, J. (2015). Answered! Life's 25 Toughest Questions. Retrieved May 30, 2015, from http://www.rd.com/advice/relationships/answers-to-lifes-toughest-25-questions/
Time is precious
don't waste it!
Get instant essay
writing help!
Plagiarism-free
guarantee
Privacy
guarantee
Secure
checkout
Money back
guarantee
Get a Free E-Book ($50 in value)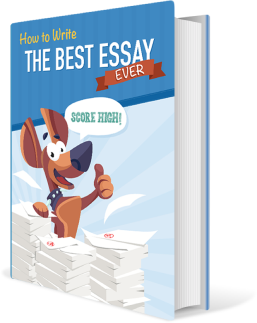 How To Write The Best Essay Ever!