How to Tame a Wild Tongue, Essay Example
Pages: 5
Words: 1386
Essay
This Essay was written by one of our professional writers.

You are free to use it as an inspiration or a source for your own work.
 "How to Tame a Wild Tongue" bye Gloria Anzaldua and "Mother Tongue" by Amy Tan are stories that are unique in that they portray and are able to identify with the language that they both speak. Such is the case that throughout both of their stories, it is clear that they are able to effectively go into depth into the kinds of forms that each language takes. It does not matter if they are speaking from their native tongue or if they are speaking English, both women comprehend the fact that in they must be able to understand both languages in a similar manner in order to be able to function properly in a given society. In addition, they know that they must know their languages well in order to "fit in." The connection between the two readings are that both Anzaldua and Tan find their heritage deeply rooted in their own native language.
In "Mother Tongue", Tan talks at a certain extent about that manner in which she speaks to her mother. She does this in "simple English". She also goes on to talk about that kind of "broken" English that her mother always speak and of her translation of the Chinese that her mother understands. Finally, she goes on to talk about the kind of English that she imagines that her mother could speak. Perhaps this is a certain point in the story where the author is trying to demonstrate the fact that she is unhappy with the fact that her mother has never really understood the English language perfectly. The author even goes as far as to say that "I was ashamed of her English. I believed that her English reflected that quality of what she had to say." ("Amy Tan's…" 180) Despite the fact that this might appear to be a bit harsh, Tan and many other individuals who are new immigrants feel this way about their family once they realize all of the untapped potential that they will never fully learn to appreciate throughout their lives. Although the author does not make a big deal of it at this point in the story, it could be inferred that there is something bigger hidden between the lines.
On the other hand, Anzaldua goes on to talk about the manner in which she makes use of a wide spectrum of languages. These languages range form Standard English, slang English, Spanish, other kinds of Spanish used by Mexicans, and last but not least, Chicano Spanish. Because of the manner in which she takes pride in her roots and even goes as far as to list all of these languages that she has familiarized herself with throughout the years, it is plain to see that Anzaldua is satisfied with her heritage just as much as Tan is. However, the fact that both women know a variety of languages is not what ties the authors together.
What is truly important to notice is that every single language that is discussed in the stories has an origin and a story. This story may often times come in the form of a cultural basis that is very different from other kinds of heritages. Another important point to understand is that just because individuals may be new immigrants to a certain location, this does not necessarily mean that those individuals will leave their beliefs and languages behind and adopt new ideologies and languages. Sure, new ideologies and languages may be incorporated into these individuals' everyday lives, but under no circumstances should it be expected for an individual to completely disregard where they come from.
A reason as to why an individual will never be willing to keep up their native tongue is due to the kind of heritage invested in it. What is meant by this is the fact that individuals should never be willing and will never be willing to keep up their heritage just to be adopted into a new society. The great connection between the two readings is the fact that both authors have been able to incorporate new ideas and a new languages into their everyday lives, despite being immigrants. One reason as to why individuals may never be willing to give up where they come from is due to the very important memories that come along when they think of their heritage. In addition to that, remembering where they come from connects these individuals to their ancestors. Lastly, being part of a certain community gives them a sense of identity and allows them to have an extended family of people who truly care about the person. In order for an immigrant to be fully understood, both at home and in a new country, that certain individual must be able to adopt the two kinds of languages fluently. All of these reasons are why language is so important in today's society.
The reason as to why we should opt for listening to what the women have to say is because they make the best points as to why they should take pride in where they come from. Clearly, both Anzaldua and Tan come from very distinct regions, but they have come together through the English language. The points made by the women is that language is a connecting link that many individuals should consider using in their everyday lives. By learning more languages, one can become more aware of the world around him or her and ultimately, have the opportunity to interact with others in a more efficient manner. Despite the many advantages bestowed by becoming part of a new culture, like any good thing, there are disadvantages as well.
A disadvantage that is often brought forth due to an individual being introduced to a mixed culture is the fact that he or she may be considered a traitor just as Anzaldua was: "Pocho, cultural traitor, you're speaking the oppressor's language by speak English, you're ruining the Spanish language." (Anzaldua 169) Despite the fact that Anzaldua was regarded as a traitor by her Latino family, she continue to delve more and more into the amazing things she was discovering by becoming more aware of the different heritages that were attached to different languages.
A very important point to take note of is the manner in which often new immigrants are ashamed of their families because they have chosen to not adopt the new opportunities that are being offered in a new country. As discussed before, Tan was very embarrassed about her mother because she could not speak the English language with ease. What these individuals must keep in mind, however, is that is is important to always stick to their roots, despite being adopted or introduced into a new culture with different beliefs and ideologies. Once a certain individual has the ability to be part of two cultures at the same time and understands that it is important that he or she stays loyal to his or her original language, then that individual should have no problems with family calling him or her a traitor.
The connection between the two readings are that both Anzaldua and Tan find their heritage deeply rooted in their own native language. All in all, the stories represent phenomenal backgrounds and perfectly exemplify the kinds of struggles that individuals must go through day by day in order to be adopted into a new society. Language is what keeps people together, but when destructive, it is what separates people. Because of this, language should be regarded with the utmost respect, for it certainly has the ability to change the manner in which other individuals see others.
Works Cited
"Amy Tan's "Mother Tongue": The Purpose And Power Of Language – EssayJudge." Amy Tan's "Mother Tongue": The Purpose And Power Of Language – EssayJudge. N.p., 17 Feb. 2015. Web. 31 Mar. 2015.
Anzaldua, Gloria. How to Tame a Wild Tongue. N.p.: n.p., n.d. Print.
Time is precious
don't waste it!
Get instant essay
writing help!
Plagiarism-free
guarantee
Privacy
guarantee
Secure
checkout
Money back
guarantee
Get a Free E-Book ($50 in value)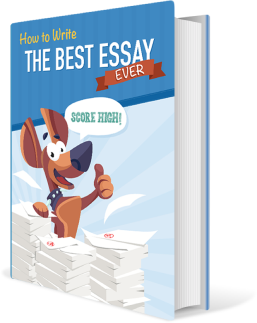 How To Write The Best Essay Ever!