How Vehicle Wraps Rev up Small-Business Marketing, Essay Example
Pages: 4
Words: 1158
Essay
This Essay was written by one of our professional writers.

You are free to use it as an inspiration or a source for your own work.
Chapter 13 examines support media, such as alternative and nontraditional media. I chose to focus on outdoor advertising, specifically the pros and cons associated with using outdoor advertising. Outdoor advertising can integrate many different platforms in order to attract an audience and gain consumers. A few of those platforms include bust stops, arenas and stadiums, airports, vehicle wraps, resorts, cinemas, subways, really the list can be practically endless, because at this point any surface can be considered advertising space (Belch 447). As the text states, outdoor advertising has been used throughout many societies and through many centuries (Belch 447).
The advantages to using outdoor advertising are pretty extensive, which include wide coverage of local markets, frequency, geographic flexibility, creativity, ability to create awareness, efficiency, effectiveness, production capabilities and timeliness (Belch 453-454). These advantages provide a great incentive for companies to advertise their brands, and the creative opportunities that exist can give way to some innovative campaigns that will leave a lasting impression on the viewer. However, there are some disadvantages with outdoor advertising, such as waste coverage, limited message capabilities, wearout, cost, measurement problems and image problems (Belch 454). These disadvantages, however can be counteracted depending on the type of outdoor advertising, which, as mentioned before, have a wide array of options. For example, vehicle wraps are low cost yet still reach many viewers, and guerrilla marketing also can include outdoor advertising platforms, which can sometimes be completely cost-free. Also changing is the poor image that comes along with outdoor advertising, because so many opportunities exist, and in the process are viewed as creative and unique. Because of a saturated market with many advertising opportunities, creativity and uniqueness is important to most consumers, and outdoor advertising can definitely provide that experience.
Chapter 14 discusses direct marketing, and  how direct marketing presents specific strategies within media. These media include direct mail, telemarketing, direct response broadcasting, Internet and print (Belch 481). They all perform specific functions and generally follow a one-step or two-step agenda (Belch 481). The one-step approach refers to directly obtaining an order and giving direct and specific information on how to purchase the product or service (Belch 481). An example of this would be an infomercial or a catalog. The two-step approach may involve more than one medium. First would be to screen or qualify the potential buyer and second would be to generate a response (Belch 481). An example of this would be telemarketing with a follow-up call or information about how to purchase a product or service (Belch 481).
Catalogs use the one-step approach to direct marketing, and still account for a large portion of consumer spending (Belch 482). In 2009, 13.5 billion catalogs were mailed out to households, as this traditional method of advertising still holds emotional appeal to consumers (Belch 482). Consumers still use catalogs in conjunction with other methods of purchasing, like online and television promotions. This can be accomplished by offering coupons in the catalog or special promotions, as well as sneak peaks to new lines or new products (Belch 482-783). Catalogs still hold their appeal to a wide range of consumers, and are used in addition to other methods of shopping. Another benefit of catalogs is their staying power. This direct advertising method has longevity, as consumers tend to hold on to catalogs of brands that they favor. Other forms of direct mail and one-step approaches to advertising do not possess the same type of staying power or emotional appeal to its audience/consumers.
Advertisement Analysis
This week's focus on outdoor advertising reminded me of the many cars I see around my city displaying advertisements, specifically car wraps. So, for this assignment, I chose to focus on using car wraps as a means of advertising products and services. Below is an advertisement for Bud Light Lime, which is completely covering the car ("Bud Light Lime"). As mentioned in the text, outdoor advertising "has the ability to remain innovative through  technology" (Belch 448). Whereas this is specifically talking about billboard advertising, it still directly applies to the use of car wraps and mobile, outdoor advertising.
The text did not specifically mention car wraps as an advertising method, but they obviously fall in the same group as advertisements on blimps, plane banners, taxis and vans. What is interesting about outdoor advertising, as discussed in the text, is the longevity of this tactic, and how it has been used by ancient Egyptians, Greeks and probably even cave dwellers (Belch, 2012, p. 448). I find it extremely significant that this method has been updated throughout the years and throughout societies to accommodate the most current and modern source of outdoor advertising. Just as the cave dwellers probably did by marking on cave walls. What I find to be most significant about car wraps is the opportunity it presents to the business and the advertiser. This gives not only big name brands advertising space, but also small businesses and individuals looking for some extra cash on the side to promote a product or a service. The only prerequisite is owning, driving and displaying the advertisement on your car. Car wraps provide high awareness, low cost, strategic and creative versatility, local targeting and brand consistency ("How Vehicle Wraps"). This combination of multiple positive aspects show the usefulness of car wraps and outdoor/mobile advertising.
Many say that car wraps offer one of the most effective and consistent advertising methods today, and that they capture around 30,000-70,000 views per day ("Vehicle Wrap Stats"). Small businesses have a lot to gain from these wraps because individual owners and employees can implement the signage at any point with hardly any cost. As stated by advertising professionals, car wraps offer the "lowest cost-per-impression rate compared to any other form of advertising media and are not only affordable for large brands that elect to use vehicle wraps as a core advertising strategy, but also for small and medium-sized businesses" ("Vehicle Wrap Stats").
Not only are car wraps used as effective outdoor advertising, but also as highly effective mobile advertising. In this instance, Budweiser can promote a new or already popular beverage with a fleet of cars with their wraps. "Fleet vehicle wraps are ideally suited for various types advertising campaigns, including new product launch, and event marketing and are increasingly being used as part of the marketing mix" ("Vehicle Wrap Stats"). Like mentioned above, large companies are not the only ones benefiting from this, but so are independent contractors or small business owners. This method of advertising is versatile, in the sense that it can benefit many different types of businesses, no matter the products or services offered or the size.
Works Cited
Belch, George, E., and A. Belch, Michael. "Advertising and promotion." An Integrated Marketing Communications Perspective. New York: MacGraw Hill Higher Education (2012).
"Bud Light Lime Wrap." WrapVehicles.com. 27 Jan. 2011. Web. 15 Oct. 2015.<http://www.wrapvehicles.com/blog/bud-light-lime-wrap>.
"How Vehicle Wraps Rev Up Small-Business Marketing." MarketingTango. 10 Apr. 2013. Web. 15 Oct. 2015. <http://www.marketingtango.com/how-vehicle-wraps-rev-up-small- business-marketing/>.
"Vehicle Wrap Stats." Cranky Creative Group. Web. 15 Oct. 2015. <http://www.crankycreative.com/faq/vehicle-wrap-stats/>.
Time is precious
don't waste it!
Get instant essay
writing help!
Plagiarism-free
guarantee
Privacy
guarantee
Secure
checkout
Money back
guarantee
Get a Free E-Book ($50 in value)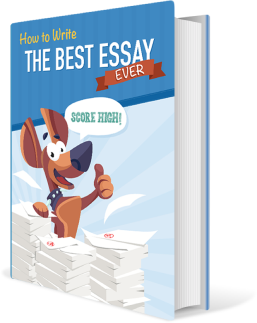 How To Write The Best Essay Ever!