Inspirational Examples: Facebook Cover Photos, Essay Example
Pages: 4
Words: 1162
Essay
This Essay was written by one of our professional writers.

You are free to use it as an inspiration or a source for your own work.
Chapter 15 of the text discusses online and Internet advertising. Out of the concepts presented, I chose to summarize the communication objectives of online advertising. These objectives include creating awareness, generating interest, disseminating information, creating an image, creating a strong brand, stimulating trials, creating buzz and gaining consideration.
Online advertising creates awareness that has been up until now unprecedented. Small businesses and start-ups now have the opportunities to advertise their products and services in a way that they would not be able to with traditional mass media (Belch 497). Along with creating awareness, Internet advertising also helps generate interest. Specifically, a product website can contain "news, downloads, clips and TV commercials" (Belch 498). Basically, Internet advertising such as brand websites can present a wide array of advertising methods all in one spot. This also ties into the next communication objective for Internet advertising—disseminating information. Internet advertising can disseminate information quickly and efficiently, such as providing in depth information to both consumers and businesses (Belch 498).
Other objectives of Internet advertising is to create an image and to create a strong brand. This means that Internet advertising is able to accurately reflect a brand's image in a way that otherwise would be difficult to accomplish in other methods of traditional mass media (Belch 498). Also, Internet advertising can help create a strong brand. This is because Internet advertising gives companies the ability to use numerous platforms in order to build product brand awareness. However, as the text points out this is difficult to accomplish because it requires much needed time and effort on the part of the brand/company (Belch 498).
The text also discusses how Internet advertising to stimulate trials, creating buzz and gaining consideration. By stimulating trials, Internet advertising gives advertisers and marketers the ability to let users sample their products. The example given in the text is that of iTunes, and allowing customers to sample trials of their products, such as music and TV (Belch 498). This gives consumers to ability to try something before they buy in real time. Creating buzz is paramount to online advertising, as many new products and services can use the Internet to easily access certain audiences. The text says that this is because of the viral nature of Internet advertising and promotion (Belch 499). The last objective the text discusses is gaining consideration. This means that blogs and message boards can be utilized for consumers to discuss the advantages and disadvantages of a certain product or service (Belch 499).
Chapter 16 of the text discusses sales promotion and I chose to focus on the pros and cons of couponing. Couponing is interesting because it is something that is still regularly used by many consumers. Now that there is easier access to shopping and products, coupons have evolved into the electronic and online realm, as well. Couponing is the oldest and most widely used sales promotion tool, with 85% of consumers using coupons and 21% being regular users of coupons (Belch 548-553).
The text lists the advantages of couponing as appealing to price-sensitive customers, offering discounts without retailer cooperation, an effective way to introduce product trials, and is also defends market share while encouraging repurchase of the products (Belch 552-553). The disadvantages, however, can be described as difficulty in telling how many people will use the coupons and when they might use them, being used by loyal customers who would have purchased the product even without the price reduction/incentive, low redemption rates and high cost, and misredemption and fraud (Belch 552-553).
For the advertisment analysis section for these chapters, I chose a Facebook campaign carried out by (RED)™. (RED)™ is a nonprofit organization with the objective to bring awareness and fight AIDs in Africa. (RED) also teams up with successful brands in effort to promote their cause, and in turn creates an extremely desirable and positive image in order to promote their cause.
When (RED) launched their Facebook campaign, it was in effort to spread awareness through direct engagement with users and brands. They used targeting algorithms and data of users "likes" and "interests" to increase activity. This means that (RED) successfully used Facebook user public data in an effort to appeal to their sense of social justice and social awareness. The results were massive and quick increase in fans, rising by 117% and on World AIDs Day, more than 100,000 users changed their profile pictures to a (RED) photo or shared awareness videos and pictures. As with the two previous case studies, (RED) relates to my research on targeting Facebook users values and interests and centering their advertising on this data in order to promote a product, cause or event.
(RED) was able to tap into dozens of other brands in efforts of cross-promotion and this significantly impacted the amount of viewers and visitors they received to their Facebook page. One of the most important aspects of social media advertising that leads to successful promotion is being able to align the brand with other big names. This ensures that many audiences around the world will see the product or service. Not only was (RED) able to have strong presence on their own Facebook page, but they also started a campaign to have individual Facebook users change their profile pictures to fit their logo. This is significant because viewers did not even have to go to their Facebook page or view actual advertising material from their campaign in order to increase their audience. (RED) was successful at building an image based solely on a color and a simple image and were able to entice and engage users to promote their campaign.
As you can see in the image below, they cross-promoted with Bath and Body Works in the effort to reach viewers and add value to their brand ("Inspirational Examples").
The other image below shows how they reached individual Facebook users and created a sensation across social media ("Social Media for Social Good). They asked users to download their image and logo, and then display the logo/image over their profile images. So, not only was (RED) able to combine other big-name brands in their campaign, but also convince users to alter their personal online social media pages in order to show their support.
This shows how they used their campaign in order to directly engage with their audience. One of the most significant aspects of social media advertising is the ability to directly engage with consumers. This is what sets social media advertising apart from other types of advertising because it gives the viewer unprecedented access to a brand in which they otherwise were not able to engage.
Works Cited
Belch, George, E., and A. Belch, Michael. "Advertising and promotion." An Integrated  Marketing Communications Perspective. New York: MacGraw Hill Higher Education (2012)."Inspirational Examples: Facebook Cover Photos – Stories N Suitcases." Stories N Suitcases. 18 July 2013. Web. 26 Oct. 2015. http://www.storiesnsuitcases.com/2013/07/19/inspirational-examples-facebook-cover-photos/
(RED) Case Study. 2012. Social Fresh Conference. "Social Media for Social Good." Digital Media Video Production Training Social Media Digital Marketing Public Speaking. 12 Mar. 2012. Web. 26 Oct. 2015.http://daniellericks.com/category/social-media-for-social-good/
Time is precious
don't waste it!
Get instant essay
writing help!
Plagiarism-free
guarantee
Privacy
guarantee
Secure
checkout
Money back
guarantee
Get a Free E-Book ($50 in value)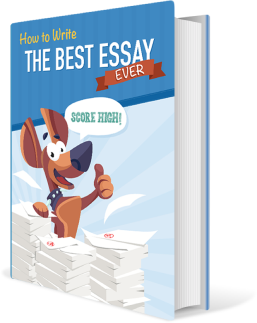 How To Write The Best Essay Ever!