Human and Technology Relationship, Essay Example
Pages: 5
Words: 1321
Essay
This Essay was written by one of our professional writers.

You are free to use it as an inspiration or a source for your own work.
There have been countless examples of the meeting of two or more alien cultures and their respective technologies. In this paper I will take one technology, the telephone (land-line and mobile) and compare its meeting with one alien and resisting culture of the Amish. I will then compare their experience with that of the Masai, an indigenous people who, in the Western mind, are emblematic of Africa itself; and discuss and how they are reacting specifically to the mobile phone. My thesis is that technology can and will be successfully assimilated by all cultures at all levels of development. It is the factors outside of technology, such as climate, politics and economics, that lead some cultures to their destruction.
The Amish
The Amish, a Christian sect who believe in being baptized twice (thus their classification as Anabaptists) began arriving in America in the 18th Century. Nearly everyone is familiar with them and their benign if clannish ways and general philosophy of systematic or symbolic rejection of some aspects of modern life (although they have never rejected all of its aspects). From the start, the landline telephone presented a particular problem, not so much because of the electricity (which is a part of nature) but because of the wire that led from the "outside" world into their individual homes. Be that as it may, the practical advantages of the telephone induced restrained acceptance. In the early years of the twentieth century, when rural communities began constructing their own systems by stringing wire from fencepost to fencepost, where the Amish lived there would often be Amish actively involved in the telephone vanguard (Umble, 2003). To resolve doctrinal problems, Amish communities adopted the practice of building a "telephone shanty", basically a wooden telephone booth (somewhat resembling an outhouse) placed a long-enough walk away to where the community could use it if needed. The idea was to take advantage of telephone technology when it was necessary to do so, but not to let it infiltrate the home and so allow the camel's nose of the outside world into the tent of their personal lives. For years many individual Amish had their own voicemail accounts, and this arrangement was accepted and became part of Amish life. But cellular technology makes the telephone shanty obsolete.
The cellphone offers the same temptations to the Amish that it offers to everyone else. The practical-minded Amish now try to restrict its use to essentials as much as possible, but a hard-line approach to cell phones means borrowing the phones of their 'English' friends, neighbors, and coworkers. So the apparent problem is whether restrictions against cellphones will find acceptance with Amish individuals, or whether their individual cellphone use will erode the collective theological discipline that has allowed the Amish to use modern technology on their own collective terms. But the real problem is that due to the increasingly high price of land, the low productivity rates of hand labor have compelled many of the young Amish men to seek employment outside their farming communities, pulling them away from their homes.
The Maasai
The Maasai are a pastoral, nomadic people whose homelands are in Kenya and Tanzania. Their photogenic, colorful clothing and warrior heritage have made them visual totems of Africa itself. The Maasai are a favorite destination for tourists, who pay for the privilege of viewing them up close. Now even the Maasai are going mobile, as are the rest of their countrymen, especially in Nairobi and Dar es Salaam, indeed throughout all Africa, rural and cities alike (Santos, 2010).
At first, one might wonder why the Maasai would want mobile phone service, or indeed could even afford it. Are the Maasai an important part of a market economy? They are, principally through their cattle, which is one of the two defining cores of their culture, the other being that of war — the Maasai have a fierce warrior heritage. It is at this point that a similarity between the aggressive Maasai and the peaceful Amish emerges. Due to a prolonged drought, the young Maasai men have been compelled to seek work in cities (often as security guards). This mirrors the migration of young Amish men outside their own communities seeking work, as I noted earlier. In both cases, these groups are faced with the problem of maintaining their cultural identity, and the Maasai have even been compelled to violate some lesser tribal taboos ("Urban maasai migration," 2009). But back in their homelands, the cellphone is making it possible for the cattle herders to survive the drought. Men call each other to gather at the best places for water and grazing, saving time and energy that used to be wasted in search. In the future, Twitter will warn of predators, and Ebay will get them the best prices for their cattle. Does this threaten the Maasai culture? Only for tourists, for whom the city bound migration is invisible.
Is there any essential difference in how these two cultures are confronting new technology, a difference that reveals something fundamental about each? The Amish, in managing the cellphone, are actually just continuing the same approach they had to the landline. The doctrinal problem is the same, regardless of technology: keeping the modern world at bay, but using its advantages when they can be used without compromising principles. The Amish cannot survive as a functioning culture any other way. The Maasai have experience with this kind of problem too. They have had tourists bringing in their cameras and money for decades. They have had access to their region's cities. But the Maasai, unlike the Amish, are a tribe with ancestral claims to the land they use. The Amish, by contrast, own land but do not claim land on an ancestral or tribal basis. They will pick up and move to another state if necessary, an action unthinkable to the Maasai.
When a new technology meets a new market or culture, who is in control? Is anyone? Should anyone be in control? It of course depends on the technology — such as nuclear power — but where it meets acceptance it is because it is useful to both the governed and those who govern. In the beginning, it depends on individual acceptance, but there is no culture too old to adapt new technology and use it to perpetuate itself, just like there is said to be no technology too old to be used by someone today (Krulwich, 2011). From the adoption of the steel sewing needle by supposedly pristinely indigenous tribes around the world (who, even before their discovery by the West, always showed signs of some long-ago contact with a more advanced culture (Jacobs, 1984)) to the use of cassette recorders by the exiled Islamic fundamentalist Ayatollah Khomeini in the late 1970s to help foment revolution in his native Iran; to the use of mobile phones and the Internet today to engage in war, revolution, commerce, and education (formal and informal), there is no culture that will not, as an expression of itself, adapt genuinely useful, economical new technology (Weatherford, 1994).
Modules 3 & 4 speak to the reader using the personal pronoun we. Who, exactly, are we? We are members of any identifiable group who can honor our traditions even as we adopt totally new tools to live in a changing world. Is there any people, any culture, anywhere, anytime, that cannot do that, hasn't done that, or won't do that, if given the opportunity? Even anarchists have websites now.
Reference
Jacobs, J. (1984). Cities and the wealth of nations. (p. 129). New York: Crown Publishers.
Krulwich, R. (2011, February 24). [Web log message]. Retrieved from http://www.npr.org/blogs/krulwich/2011/02/24/133962028/tools-never-die-the-finale
Santos, R. (2010, July 24). 2010 global marketing: the maasai tribe goes mobile. Retrieved from http://2010globalmarketing.wordpress.com/2010/07/24/695/
Umble, D. (2003). Sinful network or divine service: Competing meanings of the telephone in amish country. Retrieved from http://web.mit.edu/transition/subs/umble.html
Urban maasai migration for cnn inside africa [Television series episode]. (2009). In Inside Africa. New York: CNN. Retrieved from http://www.youtube.com/watch?v=IWelr7E3jNI
Weatherford, J. (1994). Savages and Civilization. (p. 242). New York: Crown Publishers.
Time is precious
don't waste it!
Get instant essay
writing help!
Plagiarism-free
guarantee
Privacy
guarantee
Secure
checkout
Money back
guarantee
Get a Free E-Book ($50 in value)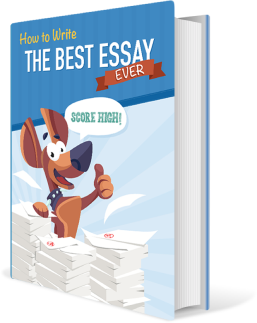 How To Write The Best Essay Ever!