Human Cloning, Should It Be Banned or Legalized? Essay Example
Pages: 8
Words: 2136
Essay
This Essay was written by one of our professional writers.

You are free to use it as an inspiration or a source for your own work.
Introduction
Human cloning has emerged to be among the greatest ethical debates in our era, with most states expressing their opposition or acceptance in the process. In some states, cloning is illegal while others are still debating on its scientific and social impacts. In addition, most federal institutions in the US are prohibited from practicing human cloning, even at experimental levels (Haugen & Musser, 2008). One fact, however, that needs to be placed under consideration is that the cloning technology is already here, and either way, at some point human clones would be acceptable to help in elongating human genetic lines.
In biology, cloning refers to the process of producing populations that look alike with identical genetics that happens naturally when organisms such as plants, insects or bacteria reproduce asexually (Langwith, 2012). In biotechnology, cloning refers to the processes employed to develop copies of DNA portions of organisms or cells. The term also means the making of many copies of a product like software or digital media.
The term 'clone' originates from the early Greek word "twig", which refers to the process whereby new plants can be developed from a twig. Horticulturalists applied the spelling "clon" until the twentieth century, the last 'e' was added to show that the vowel is a 'long o' and not a 'short o'. Since the word entered the popular glossary in a more common context, the spelling "clone" has been applied exclusively. Botanists traditionally used the term 'lusus'.
The United States' Department of Food and Drugs Administration approved the human consumption of meat and any other products from cloned animals on December 28, 2006, with no unique labeling needed because food from cloned animals had been proved to be the same to the organisms from which they were cloned. Such practice has received strong opposition in other places due to misinformation, like Europe, in particular over the issue of labeling (Feight & Zukairat, 2009).
Many ethical myths such as the role of God, the soul as well as the quality of life that the clones would live has become the basis for many arguments against cloning. Such persons also need to put into consideration the positive aspects of cloning such as quick medical interventions, long life spans, and better life quality. This speech explores into the pros and cons of cloning, putting into consideration both the technological and the social impacts that it will cause. Relatively, this paper seeks to answer the questions as to whether cloning would help the society and whether it is ethically responsible to clone humans to create new lives. Through reference to a number of animal cloning instances, the speech will consider the effectiveness and levels of benefits that were accrued from such clonings.
History of Cloning
The success in animal cloning formed the basis of the heated argument regarding human cloning in the contemporary world. Various attempts have been made in regards to human cloning, and they have revealed a great success. Dolly the sheep is the world most famous cloned animal known. The sheep were cloned through somatic nuclear transfer from the udder cell of a six-year-old sheep in the year 1996 after 276 failed attempts. To make Dolly, researchers isolated a somatic cell from adult female sheep. Next, they removed the nucleus and all its DNA from an egg cell. Then they moved the nucleus from the somatic cell to the egg cell, after a couple of chemical tweaks, the egg cell, with its new nucleus behaved like a freshly fertilized egg. It developed into an embryo, which was implanted into a surrogate mother and carried to term. Since the successful attempt of animal cloning, various experiments has been placed under way to shed more light on this process.
Applications of Animal Cloning
Xenotransplantation; Involve transplantation of nonhuman tissues or organs into human recipients. Increasing demand for human organs has led to the adoption of this method as an alternative. The only obstacle is immunological responses which may lead to rejection of these organs by the body (Winters, 2007). However, researchers are still working on various ways through which such immunological responses can be addressed so as to make the complete process a success.
Breeding endogenic body tissues; Modern study shows that organs from cloned pigs produce organs that can be used in a human transplant. Pig organs are approximately similar to those of humans, including plumbing regions. The only problem using pig's organs is that they are coated with sugar molecules and trigger acute rejection in humans. Scientists are however working to produce pigs that produce sugar lacking genes through cloning (Winters, 2007). The success of this technology would bring about a great breakthrough in the area of human cloning.
Animal models; The technique has been used to create models of human diseases. Hepatitis C virus a very persistent disease can not be proficiently propagated in cell cultures, researchers have heavily relied on the animal model to study physical characteristics of HCV and events associated with its infections. This has been done in molecular cloning of HCV genome in chimpanzees (Roleff, 2006).
Pros of Human Cloning
Despite the many hullabaloos that surround cloning, it is important to consider its positive impacts on the livelihood of human nature. There are plethoras of payback that come with human cloning; some of which include the following:
Elimination of defective genes; Genetic illness may not be the leading killers today, but there are chances of them developing into major killers in future. As human reproduction progresses, there are many damages that occur on their DNA lines. As a result, defective genes and mutations could occur and ruin the quality of lives. However, with the cloning technology, such defective genes and mutations can be eliminated to improve the quality of lives for these people (Johnson, 2008).
Enhances quick healing from traumatic injuries; certain life happenings such as fatal accidents and life conditions often result into trauma for the victims. Recovery from such traumatic injuries may take long depending on the cause of harm. This situation is likely to change with the introduction of cloning technology since the victims would have their own cells cloned and used in replacing the injured parts. This would even hasten the healing process.
Quite a solution to infertility; In spite of many infertility treatments being successful, cloning provides a quick and most efficient solution to infertility (Haugen & Musser, 2010). Imagine creating a twin brother or sister of your infertile partner from the clone and beginning a new family; it feels good and many people would prefer it to undergoing the painful process of infertility treatment.
Cons of Human Cloning
Despite the above benefits, many religious and social activists largely condemn the act of human cloning for a number of reasons. Most of these revolve around the supremacy of God as well as the quality of lives that the clones would live. Here are some of the issues that largely demean the art of human cloning.
Possibilities of quick aging; Cloning involve taking older human cells and using them to create new ones. There are often many possibilities that the developing embryo would adopt the imprinted age, and as a result cause premature aging issues (Haugen & Musser, 2008). In some instances, the clones would succumb to premature deaths. This makes human cloning a great peril to the social livelihood.
Cloning lowers the individual's sense of humanity. A human clone may be a new life, having unique preferences, however, the clone is simply a twin of another person, and no matter the age, there would be a potential personality loss, which makes the process inefficient.
Reduction in human life value; with the existence of cloning, humans are likely to become more of commodities than living beings (Macintosh, 2009). For instance, if you do not like behavior or something else in your child, you simply clone another and only make sure the problem is solved this time round. With this type of life, new societal divisions could be created, in which perfect clones, are treated better than the humans got through the natural process.
Most religious activists also view human cloning as an act that largely diminishes the role of God in creation. Some of the many questions that may remain unanswered include whether the human soul exists and whether it is lost during cloning. Most of these revelations would be contrary to the religious beliefs of many people, hence causing a stir in the social beliefs.
Conclusion
Considering the above pros and cons of human cloning, both sides of argument hold sufficient weight and justify their stand. It is, however, a fact that the ban or illegality of human cloning would just be momentary since most technological advances would automatically embrace this new culture (Haugen & Musser, 2010). The increasing practice of animal cloning is increasingly becoming extensive and given more time, human cloning would suffice. The major successes achieved in the field of cloning over the past two centuries have been remarkable. Given the pros of human cloning, it is evident that its practice would be upheld and many nations may come up with universal laws concerning the art of human cloning. Despite the bone of contention regarding its applicability within the current social system, the practice will gradually increase hence creating the demand for its applicability. Human cloning may come with activities that are contrary to many social norms, however, the benefits also needs to be emphasized on.
References
Barber, N. (2013). Cloning and genetic engineering.New York: Rosen Publishing's Rosen Central.
Feight, J., & Zuraikat, N. (2009). Cloned food labeling: History, issues, and bill S. 414.International Journal of Pharmaceutical and Healthcare Marketing, 3(2), 149-163.
Fiester, A. (2005). Ethical Issues In Animal Cloning. Perspectives in Biology and Medicine, 48(2), 328-343.
Haugen, D. M., & Musser, S. (2008). Human embryo experimentation. Detroit: Greenhaven Press.
Haugen, D. M., & Musser, S. (2010). Technology and society. Detroit: Greenhaven Press.
Johnson, J. A. (2008). Human cloning. Washington, D.C.: Congressional Research Service, Library of Congress.
Macintosh, K. L. (2009). Illegal Beings Human Clones and the Law. Leiden: Cambridge University Press.
Wimmer, T. (2009). Cloning: Dolly the sheep. Mankato, MN: Creative Education.
Time is precious
don't waste it!
Get instant essay
writing help!
Plagiarism-free
guarantee
Privacy
guarantee
Secure
checkout
Money back
guarantee
Get a Free E-Book ($50 in value)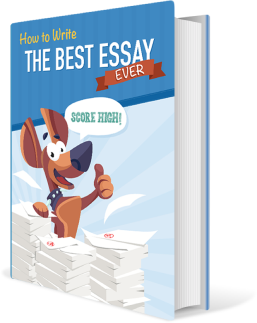 How To Write The Best Essay Ever!