Idealism and Realism, Essay Example
Pages: 6
Words: 1689
Essay
This Essay was written by one of our professional writers.

You are free to use it as an inspiration or a source for your own work.
Idealism
Plato (428-347 BCE) is one of the first philosophers to discuss the concept of Idealism.  Idealism today is mainly based on Plato's work in ancient Greece, stating that the main purpose of life is searching for the truth. Plato thought that knowledge could not be created, but discovered. Later, in the nineteenth-century Germany, Georg W. F. Hegel, a university professor believed that all of the major periods in human history represented the unfolding of the ideas of in the mind of the absolute, or god. Idealism emphasized the ideal or mental character of all phenomena, birthed subjectivist and idealistic schools within British idealism traditions. Between the years of 1803-1882, American philosophers, Ralph Waldo Emerson and Henry David Thoreau developed an American version of idealism. Based on the principles of idealism, Friedrich Froebel developed his kindergarten. He believed that the purpose of education is to help humans understand and comprehend the universal inner law.
Comprehension of the laws and truth creates ideas and these can be subjective.
Key Concepts of Idealism
Metaphysics
Idealists believe that the spiritual, non-material world is ultimately real, and philosophers often studied cosmology and nature, however, believed that every reality exists through the idea it represents in a person's mind. Idealist metaphysics lays the emphasis on the spiritual and mental elements of experience, and renounces the aspect of material existence. For idealists, the person's spiritual essence, or soul, is the permanent element of human nature that gives individuals the power to think and feel.
From this understanding, the metaphysical meaning of idealism is that idealists look at the spirit and the mind as the most permanent and significant elements of an individual. This relates to many other philosophies such as Hinduism, and Christian Science as they relate to the existence of a divine, supreme being that transcends the inherent sensory awareness and basic human understanding.
Focusing on the spirit, instead of material world.
Epistemology
Idealists believe that the source of ultimate knowledge is nothing else but intuition. Schools, as repositories of this eternal truth, have organized education into a hierarchal curriculum of academic subjects, in which the most important items take precedence over others.  The main areas of study in education are philosophy and theology.
In this understanding, epistemology states that everything that an individual experiences and knows is a part of the universal truth and knowledge.  The logic, propositions, concepts, and ideas exists only in the mind, and have no mental extra existence, therefore, knowledge is of a mental nature.
Knowledge exists in the mind, and is not external.
Axiology
This area of research and school of idealism focuses on value. Values, according to idealist thinkers does not change, and is absolute. Likewise, beauty is absolute. Since people understand that beauty, goodness, and truth exist in an eternal order and universe, idealists designate values that a universal for all people. This also indicates that ethical behavior of individuals reflects the  knowledge and values of the human culture. Art, literature, history, theology, and philosophy are able to transmit values, because they provide the contents and the contexts through which students can encounter worthy models.
With this understanding, idealist believe they are absolute values that are discoverable, these values are eternal and permanent. Axiology deals with the theory of worth, beauty, and value, so that ethics and aesthetics are expressed in nature as ugliness and beauty. Since these absolute values are rooted in God, they are nonsensical.
Absolute values can be discovered through human perception.
Logic
For idealists, logic is based on the whole-to-part relationship between the absolute rules and values and individual minds, as well.  Idealist teachers would use deductive logical approaches to organize lessons. They would begin with general principles or rules, and use specific cases or examples to illustrate them.
Logic, According to Hegel, is the investigation into the structure fundamentally of reality itself. All of reality and logic are dialectical in character. The two concepts can always be together by shift in the thought of a higher level. The human mind is able to progress from thesis to synthesis, until they are able to transcend to a higher level.
Dialectical approach to logic and aiming to a higher level of understanding.
Educational Implications
According to idealists, the main aims of idealism is to help students in their self-realization. Further, it helps achieving spiritual development, understand beauty and values, and develop abilities to think critically.
The role of the teacher is to provide education at any level (Piaget). The main role of teachers is to help students critically assess the reality and encourage them to ask questions. They also utilize discussion in the classroom and assess various alternatives.
Idealism seeks to design schools that are intellectual centers of learning and teaching. It sees teachers as vital agents in guiding students to realize their fullest intellectual potential, and encourage teachers and their students to encounter and appreciate the finest and most enduring achievements of the culture.
In using technology or any innovation, idealists want educators to be guided by the paramount purpose of education to find the truth by ensuring that schools are intellectual centers. They recognize that the Internet can make the excellent books accessible to more students. However, idealists insist that technology should be a means, an instrument, of education rather that ends. The content matters most, not the technical apparatus that transmits it.
From this viewpoint, the subjects of literature, history, philosophy, theology, classic humanities, and fine arts are rooted in idealism. The implementation of teaching methods encouraging critical thinking can lead to the development of new ideas that would reveal more about the absolute truth. The above subjects engage the student's mind and support the intellectual processes.
Focusing on abstract subjects and subjective disciplines, allowing students to understand reality their own way.
Realism
The main difference between idealist and realist philosophy is that according to realism,  reality exists independently of the human perception. The ancient Greek philosopher Aristotle (384-322 BCE) developed the philosophical foundation of realism, developing the Lyceum and the theory of logic. He stated that reality is not internal or located in our minds, as Plato claimed. Thomas Aquinas (1224-1274) created a synthesis of Aristotle's natural realism and Christian doctrine: a new approach to philosophy, known as Thomism. Modern realists claim that reality exists independently of us knowing it, and the best way to get an accurate description of how the world works to study science. Realists believe and claim that (1) there is world of real existence, of objects, not made by human beings; (2) the human mind is able to understand the reality of the world; and (3) such knowledge is the most authentic guide to social and individual behavior.
To understand an object, – according to Aristotle -, one needs to study its ultimate form. Therefore, the main disciplines that realist educators and theorists focused on are mathematics and science. Locke and Bacon believed in the scientific method of learning and exploring the world called induction. Locke's tabula rasa method focused on experiments independent of ideas and beliefs.
The main educational approach of realists is the dialectical method: to help students apply rules and principles to solve problems.
Key Concepts
Metaphysics
Realists believed that studying the material world that is external to and independent of the individual's mind is the right way of obtaining knowledge. Therefore, they focused on science and mathematics.. All objects exist according to the rules of physics and nature, and are independent of humans. Matter, in truth, is organized as it takes on the form or structure of particular objects. They believe that a curriculum of organized, separate subjects provides the most accurate and efficient way to learn about reality.  As scholars and scientists, organizing subject matter, is a sophisticated method of classifying objects.
Matter is independent of ideas.
Epistemology
Knowing, according to realism has two stages: sensation  (experiment) and abstraction. In order to acquire applicable knowledge, laws and rules of the nature and physics need to be studied. Statistics and experiments are the best ways of learning what is real and true.
The true-ness can be proven through experiments.
Axiology
Based on this approach, teaching should be based on memorizing rules, facts, and correlations, just like the rules of geometry and physics.
In taking the axiology view of realism, realists believe that values are absolute and eternal. It is the examination of reality that is derived of human nature from an minimal essentialism. It creates how groups and individuals draw lines to determine where they begin, and we end. It examines resistance and will as the foundation of anarchy.
Teaching absolute rules and laws based on memorization of laws.
Logic
Logic, according to realism, is based on creating rules from examples through observations. When the same effect is created through multiple experiments, one can assume that that is a law that can be applied to other situations as well.
Logic is concerned with the rational components that applies to argumentation. Logic consists of errors in reasoning, valid argumentation, consistent reasoning, and natural language. Realism is incorporates in the reality, it consists of the thought, the material world, moral categories, mathematical entities, universals, the future, and the past, as well as in the mind. Realists believe that whatever we believe in the absolute is only an approximation of reality, in which every new thing brings the individual closer to comprehending reality.
"experiments and discovering rules"
Educational Implications
Further, the principle of the Golden Mean created by Aristotle is applied in education. Further, inductive reasoning is utilized in classrooms, instead of critical thinking. Observation and study are the only means of acquiring knowledge and understanding the world. Educators with a realist approach have a practical approach.
The main steps of learning are preparation, presentation, association, systematization, and application. Therefore, the focus is on applying knowledge, instead of creating ideas.
Realist teachers seem to have more structured and disciplined classrooms, focused on the above five activities. For teachers, subject-matter knowledge and competency has an extremely high priority. Factual knowledge is more important than the ideas. This means that the role of the teacher is not to help students perceive knowldege and synthesize them, but to deliver factual information that they can later apply in real life situations to solve problems.
Realism has a dominant impact in education today, due to the development of computer technology and statistical methods.  Realism has also contributed to the technology and science fields in several ways.
Structured, discipline-based education.
Time is precious
don't waste it!
Get instant essay
writing help!
Plagiarism-free
guarantee
Privacy
guarantee
Secure
checkout
Money back
guarantee
Get a Free E-Book ($50 in value)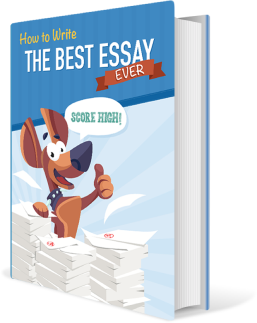 How To Write The Best Essay Ever!