Identifying a Health Care-Related Problem and a Target Population, Essay Example
Pages: 3
Words: 734
Essay
This Essay was written by one of our professional writers.

You are free to use it as an inspiration or a source for your own work.
Diabetes Mellitus in children (Juvenile diabetes)
Juvenile diabetes is classified as type 1 diabetes mellitus. It is alo known within the science as insulin dependent diabetes. The pathophysiological implications suggest that it is an autoimmune disease occurring in children whereby the insulin producing cells in the pancreas are destroyed by the immune. Diabetes affects persons of any age and has reached pandemic proportions. However, its occurrence among children affects quality of life severely. Research shows where girls seem to be more at-risk for complications than boys (Huxley, Peters, Mishra & Woodward, 2015).
Description of the problem and target population most likely for Application 1, as you have considered it thus far.
Centers for disease control and prevention has described the disease as being influenced by genetics, environmental factors and other unclassified elements all accounting for 5%% of diabetic cases worldwide. It is also classified as a deadly disease and a healthcare burden as more people are being diagnosed daily, with different types of diabetes.  As such, health promotion ventures are aimed towards controlling diabetes mellitus incidences in both juvenile and adult populations across the country. The incidence of diabetes among children under 14 years old has increased by3% over the past five years (National Center for Chronic Disease Prevention and Health Promotion, 2011).
The target population in this essay is juveniles who have more peculiar difficulties coping with the disease than adults. While type 1 diabetes could affect adults too research has shown where it is more difficult to treat among children under the age of 14years old.  Superb parental support is mandatory if children are to survive and reach adulthood. Therefore, the health promotion ventures must target both parents and children. Children have to live with the disease all life life enduring uncomfortable treatment with insulin.  Being an insulin dependent disease and education regarding testing blood sugar levels regularly and medication adminstration complicate life. When insulin pumps are ordered the emotional trauma in children becomes greater (Herold, Vignali, Cooke & Bluestone, 2013).
Evaluation of the impact of Juvenile diabetes mellitus on population health
There are severe impacts of juvenile diabetes on the population of children. As in any pediatric disorder diseases in children rob them of their childhood. They can never perform as normal children in an education program. Even when the blood sugar levels are controlled diabetes takes away energy from the body when sugar is not stored to produce enough energy for participation in sports and strenuous activities. Besides, while these children may possess exceptional academic potential the rigors of coping with diabetes mellitus and its imminent complications cold limit them achieving their true potential. Therefore, their social health is compromised since they are incapable of achieving theh same goals as their peers (Hirose & Beverly, 2012).
Emotionally, the condition affects their self esteem. The psychology of illness reveals that people who realize that they have health issues tend to focus on them rather than other joyous relationships in their lives. Children who have experienced hypoglycemic attracts after taking insulin are always afraid of the feeling when insulin is administered or they do not eat on time. As such, their emotions are mostly unstapled (Lee & Rhee, 2011).
Questions/concerns related to Juvenile diabetes target population, your literature review, and/or other issues in designing and evaluating programs.
My concerns related to this target population is that there esems to be no research distinctly focusing on type 1 diabetes among children in the ages 14 years old and under. Stduies address diabetes mellitus from a general perspective or the condition as simply another pediatric disease.Thee is no cure for the condition and the etiologyvis unknown. Therefore, how will the debt burden be reduced if enough studies are not being conducted to understand the disease better within this age group?
References
Herold, K.Vignali, D. Cooke, A., & Bluestone, J. (Apr 2013). Type 1 diabetes: translating mechanistic observations into effective clinical outcomes.. Nature reviews. Immunology 13 (4):
Hirose, M., & Beverly, E. (2012).Quality of life and Technology: Impact on Children and Families with diabetes. Curr Diab Rep,12(60), 711-720
Huxley, R. Peters, A. Mishra, G., & Woodward, M. (February 2015). Risk of all-cause mortality and vascular events in women versus men with type 1 diabetes: a systematic review and meta-analysis. The Lancet Diabetes & Endocrinology.
Lee, J., & Rhee, K. (2011). Health Utilities for children and adults with Type 1 diabetes. Med Care,49910); 924 -931
National Center for Chronic Disease Prevention and Health Promotion (2011). Diabetes. Centers for disease control and prevention
Time is precious
don't waste it!
Get instant essay
writing help!
Plagiarism-free
guarantee
Privacy
guarantee
Secure
checkout
Money back
guarantee
Get a Free E-Book ($50 in value)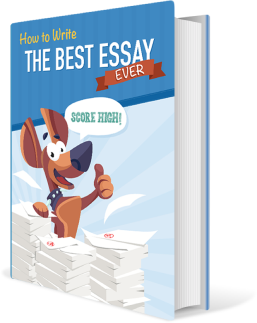 How To Write The Best Essay Ever!