If Nature Had Rights, Essay Example
Pages: 5
Words: 1322
Essay
This Essay was written by one of our professional writers.

You are free to use it as an inspiration or a source for your own work.
Summary
If Nature Had Rights by Cormac Cullinan opens with an anecdote about an incident in Africa. It begins being told from the perspective of a farmer who is trying to protect his livestock from hyenas. However, it shifts point of view to that of the hyena, which is nursing baby hyenas and needs food to provide for them. This was very ironic, because the average farmer never thinks about situations from the other perspective. The story is told to show that there is always more than one perspective of a situation. The author makes many connections to ideals that have once been accepted as understandable. For example, he mentions the emancipation of slavery and the fight that African Americans endured trying to gain equal rights during the Civil Rights era. He argues that nature is no different than any other person fighting for the right to live. He says, "In the eyes of American law today, most of the community of life on Earth remains mere property, nature "resources" to be exploited, bought, and sold just as slaves were. This means that environmentalists are seldom seen as activists fighting to uphold fundamental rights, but rather as criminals who infringe upon property rights of others". He terms the process "Earth's Democracy".  In other words, the environment has to break free of what humans are doing to it.
Moral/Ethical Issues
The main moral and ethical issues are whether or not it is acceptable to infringe upon the rights of a living breathing creature. This living breathing creature is nature. Human beings are using nature to their own benefit. It is something that they own. For example, Cullinan calls each person to action by stating: "This is part of a wider effort to build local communities, protect the environment by encouraging those communities to value, retain, and build on traditional African cosmologies, and to govern themselves as p of a wider Earth community" He contends that there are so many things going on with the climate that is out of the control of humans. Yet, there is even more going on that humans have control of and are even causing.
My Opinion
Most people learn ethical manners at home, at school, in church, social settings, or a combination of the four. Although most people acquire their sense of right and wrong when they are children, ethical and moral development occurs throughout life and human beings pass through different stages of growth as they mature in Christ. Ethical norms are so omnipresent that one might be tempted to regard them as simple commonsense. On the other hand, if morality was nothing more than conscious, there would not be so many disputes in the world. We often fail in our daily struggle to act with wisdom – it does not always come so easily. Often, one does not always do the ethically correct thing. Having wisdom is a great reward. Each person should strive to make ethically correct decisions in order to acquire inner peace. Nonetheless, this will not occur over night. We all grew up and acquired our sense of right and wrong from our families. This sense of right and wrong is no different when it comes to preserving and taking care of nature. The points that stood out to me the most were two questions: (1). But what if we were to imagine a society in which our purpose was to act as good citizens of the Earth as whole? (2). What might a governance system look like if it were established to protect the rights of all members of a particular biological community, instead of only humans?
Summary
The Gospel of Consumption by Jeffrey Kaplan discusses how people often over consume or use more than it needed. Many people work too much because the more they have the more than want. Although the invention of machines were supposed to make things easier for humans by cutting down on the amount of work they had to do, they have somehow increased the work load for them. He says, "Today "work and more work" is the accepted way of doing things. If anything, improvements to the laborsaving machinery since the 1920s have intensified the trend. Machines can save labor, but only if they go idle when we possess enough of what they can produce. In other words, the machinery offers us an opportunity to work less, an opportunity that as a society we have chosen not to take" ( Kaplan, 2008). The need to consume more is the driving force that is keeping people from living and enjoying life. He discussed how the Kellogg company cut the work day to six hours and compensated workers to make up for the money lost. This worked efficiently during the eve of the Great Depression. People spent time with families, women worked more at home, and people have more leisure time.  Even with more time and equal pay today, many people decide to take on second jobs trying to obtain more "stuff". This is driven by the belief that one never has enough.
Ethic/Moral Issue
The main moral issue is whether or not "stuff" can replace the importance of life, family, and social interaction. The question is how one can break the cycle of wanting more and more and never being content with what one has.  For example, "We can break that cycle by turning off our machines when they have created enough of what we need. Doing so will give us an opportunity to re-create the kind of healthy communities that were beginning to emerge with Kellogg's six-hour day, communities in which human welfare is the overriding concern rather than subservience to machines and those who own them". In other words, people must know when to stop trying to gain more and just enjoy what they have. According to the author, this has become more of an issue in recent years. In the article, several firsthand accounts of how much the extra time meant to them. For example, "Those extra hours away from work also enabled some people to accomplish things that they might never have been able to do otherwise. Hunnicutt describes how at the end of her interview an eighty-year-old woman began talking about ping-pong. We'd get together. We had a ping-pong table and all my relatives would come for dinner and things and we'd all play ping-pong by the hour" (Kaplan, 2008)
My Opinion
The term the "good old days" has become taboo, but the older I get and the more I see change, the more I agree that those were the "good old days. In a world that is consumed with bigger and better, it is easy to become consumed with getting more. Everyone is trying to keep up with the next person and not really concerned about the value of family and time. I do believe that people valued family more years ago than they do today. So many things can take our minds off important things in life like family, friends, and even fun. Television plays a dominant role in conveying to people what they should look like and what type of car they should drive. So, the media plays a role that was not present years ago. If families do not take the time to instill in children the importance of family, the cycle will only become more vicious in years to come. For example, "People In The Depression-Wracked 1930s, with what seems to us today to be a very low level of material goods, readily chose fewer work hours for the same reasons as some of their children and grandchildren did in the 1980s: to have more time for themselves and their families. We could, as a society, make a similar choice today". It is still possible to reverse the damage that has been done by the desire to want and get more.
References
Cullinan, C. (2008). If Nature Had Rights. Orion Magazine.
Kaplan, J. (2008). The Gospel of Consumption. Orion Magazine.
Time is precious
don't waste it!
Get instant essay
writing help!
Plagiarism-free
guarantee
Privacy
guarantee
Secure
checkout
Money back
guarantee
Get a Free E-Book ($50 in value)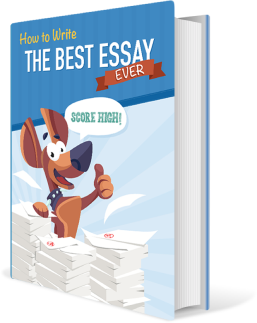 How To Write The Best Essay Ever!