Impetigo, Essay Example
Pages: 3
Words: 741
Essay
This Essay was written by one of our professional writers.

You are free to use it as an inspiration or a source for your own work.
Impetigo implies to a skin infection that is caused by bacteria resulting to some red sores which in most cases breaks open leading to emission of an oozing fluid that subsequently proliferates into crusts that are yellow brown in color. The sores are occasionally found in any body part. The disease is common among children and it is one of the most prevalent health conditions that affect children. Although the disease rarely occurs in adults, children are more predisposed to the health condition.
Clinical Manifestation
The most prevalent clinical manifestation of impetigo is the sores that manifest first as red spots, which consequently transform in to blisters before they break up. In most cases, the sores are itchy but less painful. The sores also ooze some fluid and then become crusty. The sores may also increase in terms of numbers as well as size and the range of the size may vary from the size of a small pimple to a large coin.
Nursing care –Management
The management for impetigo starts with diagnosis which is done by a doctor who evaluates the skin of the patient. Occasionally, the doctor may remove a piece of the sore fo laboratory assessment aiming at bacteria identification. Blood and urine tests maybe imperative if other sickness symptoms are identified. If impetigo has positively been diagnosed, application of antibiotics is recommended. Mild cases of impetigo require a cream or ointment of antibiotic around the sore. Serious cases require prescription of antibiotic pills. About one week is required for complete healing but a child may interact with other children after 24 hours of antibiotic application.
Therapeutic Management/ Prevention
A person suffering from impetigo should not mingle freely with others. Close contact should be avoided until the necessary management has been executed and the sore have disappeared. Personal effects such as clothes, bed sheets and towels should not be shared and anything that has come in to contact with infested regions must be washed thoroughly. It is also prudent to avoid scratching the affected areas to prevent spreading of the infections to other areas and the hands of the victim must be washed thoroughly to avoid further infection. An insect bite or a cut must be disinfected using an antibiotic cream or an ointment to prevent further spread of impetigo.
Complications and/or Possible Outcomes
Although impetigo is not a very dangerous health issue, some complications associated with the disease may arise. They include scarring which are ulcers that are closely linked to ecthyma and are serious manifestations of impetigo that leaves some scars on the skin. Cellulitis may also occur that are serious forms of infection of the tissues beneath the skin that may proliferate to the lymph nodes and the blood stream. If cellulitis are not treated, they are life-threatening. Kidney problems are also associated with impetigo as a result of a bacterium that can cause both diseases at the same time.
Required Parental Health Teaching/Anticipatory Guidance
It is important to wash the sore thoroughly at home using water and soap every day. An advice from a doctor is needed once a crust has formed which must be removed or made softer. Using warm water to soak the crust helps in softening thus making them dry. The efficacy of ointment or cream is enhanced once such anticipatory guidance is followed. Once an area affected by impetigo is touched, thorough washing using soapy water or an alcoholic sanitizer is recommended. Avoiding scratching the sore is advisable to prevent its proliferation to other areas.
Reading response
O'Dell, M. L., (1998). Skin & wound infections: an overview. In: Am Fam Physician. 15;57(10), S. 2424–2432.
O'Dell  suggest streptococcus and staphylococcus as the possible causes of impetigo. The route of entry of the bacterium is the skin that is already injured or irritated.
Stulberg, D. L., Penrod, M. A. & Blatny, R. A., (2002).  Common bacterial skin infections. In: Am Fam Physician.1;66(1), S. 119–124.
Stulberg, Penrod & Blatny suggests that impetigo is promoted by skin diseases which include eczema, cuts or burns and allergies such as cold among children. However, impetigo development is also common in a healthy skin.
MacDonald, R. S., (2004). "Treatment of impetigo: Paint it blue". BMJ 329 (7472): 979.
MacDonald documents the need for conducting laboratory tests to ascertaing the real diagnosis of the bacteria causing impetigo.
Cole, C. & Gazewood, J., (2007). "Diagnosis & treatment of impetigo". Am Fam Physician 75 (6): 859–64.
Cole, C. & Gazewood documents that impetigo is common among children although adults may sometimes be affected though not as serious as in children.
Time is precious
don't waste it!
Get instant essay
writing help!
Plagiarism-free
guarantee
Privacy
guarantee
Secure
checkout
Money back
guarantee
Get a Free E-Book ($50 in value)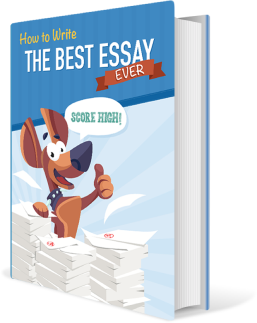 How To Write The Best Essay Ever!