Implementing Solar Energy Policy, Research Paper Example
This Research Paper was written by one of our professional writers.

You are free to use it as an inspiration or a source for your own work.
The United States must adopt a defined national policy to increase its renewable energy, specifically its solar power policy, in order to combat the depletion of our natural resources. Not only should the United States define a policy based on diminishing natural resources, but must also take into consideration its world leader status and decide to lead by example. Other nations, such as the United Kingdom and Mexico, have already adopted policies and laws and have outlined calls to action to decrease dependence on natural resources and to help fight climate change ("Actions on Climate Change"). Such as the United States should consider, those countries see the impact that depleting resources has on their nations as well as the world around them, and have implemented solar energy into their policy and regulation.
Climate experts agree that earth's natural resources are limited and believe that alternative methods are needed to stop a world energy crisis. A study for the Global Citizen Foundation states that climate change is among the greatest challenges facing the world today and that unparalleled demand is needed to fight depletion of resources on a global scale (Steer). Not only will a defined policy implementing solar energy help fight environmental and human poverty, the efforts will push the United States into an era of creative and innovative industries and will not only be preventative, but also provide new opportunities for businesses.
The United States has a short but strong history of leading the world into new areas of conducting business on a global scale and by creating a national policy, it sets precedent of the lengths willing to go to keep energy stable and available to everyone as a basic human right. Natural resources are finite and dependence on those resources is not stable.  The United States government has already shown commitment to work in the fields of solar energy, but also hydro power, wind turbines, as well as other methods of renewable energy ("Promoting Clean").This is shown by the efforts from the National Renewable Energy Laboratory and the Office of Energy Efficiency and Renewable Energy ("Promoting Clean"). Not only is the use of solar energy better for the environment, it is also creates and provides new jobs, and in turn helps the economy.
Other nations have already decided to start adapting to the climate change crisis and have taken action to slow down depletion. Sweden and the United Kingdom have put government resources into the use of solar energy, as well as wind farms and hydro power. The United Kingdom also offers subsidies to those who wish to start businesses that will provide these alternative forms of renewable energy and hope to get others to do the same by offering these incentives ("2010-2015 Government Policy"). So far, these methods have helped and will continue to provide these countries with energy that does not require the use of finite resources.
Mexico has also committed itself as a nation to combat depleting natural resources. As one of the first nations to submit a national climate plan to the United Nations back in 2012, Mexico is now in the forefront of the climate change industry and will hopefully continue to push other nations to follow suit ("Redefining"). Mexico has significant energy usage in its large cities and as a nation, recognize that they cannot continue to use resources as they have in the past and are ready to make government level changes and regulations in order to secure a better future for its citizens. According to a report from the Institute of the Americas, Mexico has outlined that 35% of energy in the country will be renewable by 2025, they still have quite a long way to go since their initial commitment, but at least it is an effort that has been acknowledged nationally ("Redefining").
If the United States were to create an encompassing national policy to regulate businesses and give incentives to individuals and businesses to use solar energy and other methods of renewable energy, it can provide a worldwide push for the need of conservation. Climate change and environment breakdown will ultimately cause poverty and depletion of resources on a global scale, and it is the responsibility of the world's superpowers to take action and set an example for others to follow.
References
"2010 to 2015 Government Policy: Low Carbon Technologies." GOV.UK. 8 May 2015. Web. 20 Sept. 2015. <https://www.gov.uk/government/publications/2010-to-2015-government-policy-low-carbon-technologies/2010-to-2015-government-policy-low-carbon-technologies>.
"Actions on climate change will define global legacy left for future generations, says secretary-general, as high-level event convenes | Meetings Coverage and Press Releases." UN News Center. UN, 24 Sept. 2007. Web. 20 Sept. 2015. <http://www.un.org/press/en/2007/ga10618.doc.htm>.
"Promoting Clean, Renewable Energy: Investments in Wind and Solar." The White House. The White House. Web. 20 Sept. 2015. <https://www.whitehouse.gov/recovery/innovations/clean-renewable-energy>.
Steer, Andrew. (June 2013). Resource Depletion, Climate Change and Economic Growth. Retrieved from http://www.gcf.ch/wp-content/uploads/2013/06/GCF_Steer-working-paper-5_6.20.13.pdf
Redefining Renewable Energy in Mexico. (November 2014). In Institute of the Americas. Retrieved  April 18, 2015, from https://www.iamericas.org/documents/energy/reports/Redefining_Renewable_Energy_in_Mexico.pdf
Stuck with your Research Paper?
Get in touch with one of our experts for instant help!
Messenger
Live chat
Time is precious
don't waste it!
Get instant essay
writing help!
Plagiarism-free
guarantee
Privacy
guarantee
Secure
checkout
Money back
guarantee
Get a Free E-Book ($50 in value)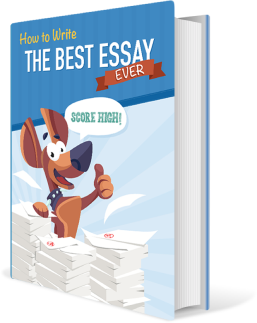 How To Write The Best Essay Ever!