Importance of Folic Acid for Pregnant Women, Essay Example
Pages: 3
Words: 826
Essay
This Essay was written by one of our professional writers.

You are free to use it as an inspiration or a source for your own work.
Good afternoon: Ladies and Gentlemen. I wanted to discuss with you today, the importance of folic acid for pregnant women. This is a very critical issue that must be brought to the forefront. Please allow me a few minutes of your time to share this public crisis. Many women are not aware of the following website that may be helpful for pregnant women. The government has an fantastic site to share with any family members that are pregnant. This websites provides information about how the flu vaccine, which can affect the health of your unborn baby. This is very important website http://www.flu.gov/at-risk/pregnant#.
Many of you, may not know but there is lack of information or programs in place to reach the young women during the pre and post stages of pregnancy. However, the public health agencies are doing an excellent job at getting the message to the vulnerable young women in the community. The Centers for Disease and Control has stepped up their efforts providing public information concerning the benefits of folic acid. The health department has become more involved with making sure that young mothers received free pre and post pregnancy help, by providing more workshops that include information and resources about the benefits of folic acid. The health department has found that many women are not sure what food groups have folic acid. According to the Department of Health (2007), there are three ways to get folic acid:
The young mother needs to take some type of vitamin D supplement
The young mother need to eat breakfast cereal daily for maximum benefit
The young mother should increase the amount of folic acid each day such as breakfast vegetables, cereal, pasta, orange juice or any grain products.
Many of you in the audience, understand the importance of folic acid for pregnant women,however, more education is needed concerning the folic acid benefits during the babies early developmental stages. I urge you to share this message that too many babies are being born with defects because the mother did not have enough folic acid intake. This is a prime opportunity to educate women about increasing their folic acid intake. Are you aware many young women are not aware of how early the birth defects can happen to their child in the first few months of pregnancy. That is why its necessary to make sure to have frequent doctors visit. The doctor will make sure your body is receiving enough folic acid, during the baby's first few months of significant development. The early detection and prevention steps help with preventing major birth defects to the brain a spine. According to Webmd(2013), The most critical stage of development for a mothers baby is the first trimester. The first trimester period is an important stage for the mother. The mother must consume as must folic acid as deemed necessary by the physician to prevent birth defects of the brain or spinal cord.
I empower each and everyone of you to become more educated about this defects by reaching out to your physician for more information about testing your folic acid levels. The physicians in the healthcare industry are suggesting that even before women is pregnant she should take folic acid every day to prevent neural tube defects(NTDs). According to May(2010), There is a large percentage of neural tube defects that can be prevented with the appropriate amount of folic acid during the first trimester, which can prevent neural tube defects by seventy-five percent as reported by the March of Dimes. The most beneficial time period for the mother to absorb these critical nutrients is during the time when the mother first realizes she is pregnant. One ways to prevent NTD is taking folic acid before pregnancy. This regiment will help with preventing birth defects such neurological or mental health defects. This defects can cause permanent injury to the baby's spine and brain in the first few weeks of pregnancy. This pregnant mother would be smart to include a rich supplement of foods that are rich in folic acid. NTD can be avoided with the right amount of care and support from your physician.
Thank for giving me this time to share that folic acid not only prevents NTD but also prevents other birth defects such as Down syndrome, heart defects, lung underdevelopment, and cleft palates. The bottom line is women need folic acid during the pre and post stages of birth, to ensure the mother and child continue to remain healthy during those early years. I would like to leave you today with a few websites that would great for any women tthat is pregnant:
WebMd Baby: http://www.webmd.com/baby/
What to Expect: http://www.whattoexpect.com/pregnancy/landing-page.aspx
WomensHealth.gov: http://www.womenshealth.gov/pregnancy/
Parents.com.pregnancy: http://www.womenshealth.gov/pregnancy/
Ladies and Gentleman thank you for listing to me today. Have a great baby day!!!!!!!!!!
Reference
Flu.gov.Pregnant women. Retrieved from http://www.flu.gov/at-risk/pregnant#
May,H. (2010,Jan 12).Free folic acid to fight neural tube birth defects. Retrieved from http://www.livingnaturally.com/common/news/news_results.asp?task=Headline&id=121 88&storeID=5250D9800C6649E4B5A87F198270D11E
New York State Health Department.(2007). Folic Acid: the Vitamin That Helps Prevent Birth Defects. Retrieve from http://www.health.ny.gov/publications/1335/
Webmd.(2013). Health & pregnancy. Retrieved from http://www.webmd.com/baby/folic-acid-and-pregnancy
Time is precious
don't waste it!
Get instant essay
writing help!
Plagiarism-free
guarantee
Privacy
guarantee
Secure
checkout
Money back
guarantee
Get a Free E-Book ($50 in value)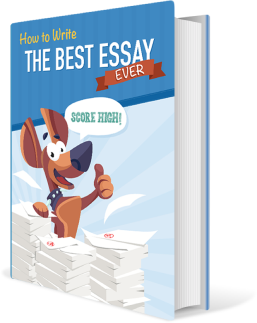 How To Write The Best Essay Ever!