Importance of the Community Building, Research Paper Example
This Research Paper was written by one of our professional writers.

You are free to use it as an inspiration or a source for your own work.
Introduction
Working on a virtual basis is no longer an uncommon practice. Due to the great expansion of the information technologies, developed countries have reached the post-industrial stage, when information is the most valuable resource and human capital is a vital asset. Therefore, new forms of business cooperation have evolved; virtual teams are the brightest example of the new business models, when professionals may fruitfully cooperate, without actually meeting one another.
Virtual relations are a great solution, aimed to reduce the logistics and traveling costs of the employees. Internet connections are basically free and the speed of the information transfer is indeed tremendous, this allows sharing all the necessary data within seconds. Broad possibilities are opened – in the diverse and globalized world, new approaches and techniques are vital. Thanks to the virtual communications, experience and knowledge of the professionals all over the world can be shared to maximize the efficiency of decision-making. Virtual teams open up great possibilities for freelance working, self-employment and working for several companies at a time. It allows employees to form their own schedule and adjust easily.
At the same time, managing and leading a virtual team is often a rather complicated task. The role of manager is much more important in a virtual team than in the regular one, as employees in the virtual teams need to establish trustful, stable and integrated working environment, which is much harder to do due to the nature of the work (Kimberly, K. 2007). In fact, integrating the efforts of so many people that rarely or never meet in person requires building a strong community. Rather often, a group of people located rather remote from one another fail to cooperate as a team and achieve very low results. Individuals may be bright and highly professional in their area, but failing to trust one another and lack of commitment to the common goal leads to failure. Therefore, we can assume that a group of people working at remote locations can only be successful when the community is created.
Factors That Positively Influence the Community Inside Virtual Teams
Kenneth (2004) identifies mutual trust, goal-orientation, and homogeneity as the key factors that contribute to the teams' success. Not surprisingly, all of these factors are generally a set of criteria that can evaluate the strength of the community inside the virtual team. Quite often, the group of professionals works together for the sake of achieving some business goal and does not care about the further existence of the team. Consequently, the level of cooperation is much lower. A group of individuals with a significant knowledge in some field may actually achieve much lower results than several people slightly less specialized in some field, but tied-up in a well-cooperating team. Setting correct goals and striving to unite the team around these goals is extremely important to support the unity.
Mutual trust is also vital – some assignments are often broken into pieces to speed up their fulfillment.  This is a great productivity reserve, as one employee can not be proficient in all the spheres, therefore outsourcing is vital. When the group members focus on what they can do the best and leave the other pieces of job for more competent people, results are improved to a great extent. This is possible only under the condition that members of the virtual team trust one another and are sure that all the parts of the task are ready by the deadline. Trustful relations are among the strongest contributors to the community-building process.
At the same time, if the team is unaware of the final goal of their work, the entire working process makes little sense. As in any job, commitment is a key to success, and that means that all of the team members have to know what they are striving for and contribute to achieve the objective. A lot of factors are pulling the virtual community apart – time differences, cultural and religious incomprehension, lack of personal contact, etc. Under these tough conditions, forces that drive the people together are of extreme importance (Kenneth, W. 2004).  Common goal, which everyone recognizes and approves of, is one of such forces.
All three factors defined above are rather common for both conventional and virtual teams. Community inside any team is the factor the importance of which can not be denied. Due to the specifics of the work, community inside a virtual team is much harder to build and such indicators as trust, common goals and homogeneity become even more significant than before.
Common Practices to Integrate and Unite the Team
There are to very basic and obvious ways to build a community from in the teams, working in disperse locations – motivation and creating a positive working environment. It is very hard to control the working process of the person that is not constantly present in the office. As control is one of the basic management functions, lack of it may negatively influence the result of the project. High level of responsibility and self control is certainly needed. In order to make virtual workers more goal-oriented and serious, extra motivation is necessary (Bell, B.S., & Kozlowski, S.W. 2002).  Usually, remote workers get compensations that are slightly lower than those of the regular employees, so material motivation can not become the basic mean to raise the team members' interest in the results of their work. Besides, it is not possible to make the people work as a team through simply paying them more money. Personal relations and feeling of the employees towards the team are the factors that bring them together.
Leader of the virtual team should be able to provide positive background for the results of the employee's job; coaching is also an extremely important practice too. If the team member feels attention and interest towards him/her, better commitment is also expected. Simple verbal praise for some minor success will beyond any doubt result in better outcome in the future.
Basic personal relations are also important for the community building.  In the virtual collaboration some of relationship aspects are dissolved:
Informal social interaction. Most socializing still takes place at the office, and very few companies create opportunities for casual on-line discourse.
Collaborative work. Team projects are still carried out in conference room meetings, while telecommuters are given more individual assignments.
Employer supervision 
(Carpenter J. L. 1998)
In order to maintain the team spirit and build a community under such tough conditions, several practices are advised:
Frequent communication among the team members (not necessarily related to the actual team's goals)
Equal attitude towards thoughts and ideas of the in-office and remote employees
Visual contacts inside the community (video-conferences)
(Schenk, K. 2009)
Necessary Processes, Which Influence the Unity the Virtual Team
Virtual teams certainly have a number of benefits and may contribute to the final result greatly: reduce the traveling expenses, provide the information "from the first mouth" and combine the diverse experience of the employees from around the world. These strengths usually turn out to be the weaknesses at the same time, as uniting and leading the virtual teams is much harder. Such teams are usually described as the ones in which it is exceptionally hard to create a strong community.  Bill Snyder (2003) describes the conditions in which the virtual teams' manager has to work: "Making those teams work isn't easy. Relatively routine tasks, such as scheduling a meeting, become complex and fraught with interpersonal friction when one person's work day begins as another is sitting down to dinner or sound asleep. A simple email exchange frazzles nerves because of cultural misunderstandings, and information needed in one place sits on a desk in another because there's no routine mechanism to share knowledge".
Team leader has to overcome all the problems and make sure effective collaboration goes on regardless of the other conditions.. Different time zones may be a problem to the team's wholeness, as not all members of the team can be present at the conferences In order to perform that, time has to be planned perfectly and all the deadlines are to be made. In case the leader of the team is capable of doing so, the efficiency of the entire virtual times benefits a lot. Deadlines that are common and familiar to all of the team members surely strengthens the unity.
In order to improve the decision-making steps and ensure that the group can solve all the problems fast, a very clear mechanism has to be set up. Common procedures, familiar to all of the team members may solve many of the problems that arise while working virtually. All the necessary data should be provided at request, schedules are to be set up and followed closely, and deadlines have to become mandatory.
Community-Building Processes to Improve Effectiveness
As it has been stated before, good relations within the team are a key to success. It is clear that the team's manger and leader is expected to implement certain practice to make sure the team is well-integrated and working as a whole. There are several areas of attention here. To begin with, all the tasks have to be equally and adequately assigned to the employees. Manager has to take professional expertise and experience into consideration before stating specific tasks. Later on, the team members have to be rewarded equally, based on how much they have contributed to the achievement of the final goal.
Communication is of great importance here – both times and means of intercourse matters a lot. Face-to-face meetings are definitely the most effective means, but not possible in the virtual team. Chats are often slow, as it takes time to type lengthy   propositions; phone conferences are relatively expensive and inconvenient, as it is hard to figure out who is speaking at the moment. Video-conferences are defined as the best solution in this case, though e-mail correspondence works out too. Tolerance and mutual respect is surely necessary, as people of different origin may contribute the discussion significantly, sharing unusual ideas and propositions.
Conclusion
With the growing dispersion of the business activities and total globalization, as well as ever-increasing transport expenses, virtual teams are the basic tool for further business expansion. This form of work is already present, no matter whether this or that enterprise is willing to accept it, so it is better to follow the tendency and try to benefit to the most from it. In order to use all of the potential benefits such teams provide, the leader of the virtual team has to be very well aware of all the importance of community building. Better relations within a virtual team are the key to unity and consequently effectiveness.
References
Ahuja, M. K., Carley, K. M. (1999). Network Structure in Virtual Organizations. Organization Science, 10 (6), 741-757. Retrieved March 19, 2009, from JSTOR achieve for scholarship.
Bell, B.S., & Kozlowski, S. W. (2002). A Typology of Virtual Teams: Implications for Effective Leadership. Group & Organization Management, 27 (1), 14-49. Retrieved March 19, 2009, from Sage Journals database.
Gould, D. (2003) Leading Virtual Teams David Leader Values Website. Retrieved March 19, 2009 from  http://www.leader-values.com/Content/detail.asp?ContentDetailID=183
Carpenter J. L. (1998) Building Community in the Virtual Workplace Harvard Virtual Library, retrieved March 22, 2009 from http://cyber.law.harvard.edu/fallsem98/final_papers/Carpenter.html
Kenneth W., Anthony F. (2004). Leadership Challenges in Global Virtual Teams. Advanced Management Journal, Vol. 69,
Merriman, K., Stuart M.,(2007). Profiling Virtual Employees: The Impact of Managing. Journal of Leadership & Organizational Studies Denise Dunlap-Hinkler. Vol. 14.
Panteli, N. (2005) Trust in Global Virtual Teams. Ariadne, Issue 43. retrieved March 19, 2009 from http://www.ariadne.ac.uk/issue43/panteli/
Thompson, J.A. (2000) Leading Virtual Teams Quality Digest. Retrieved March 19, 2009 from http://www.qualitydigest.com/sept00/html/teams.html
Schenk, K. (2009)  Building a Virtual Team Men Today Online, retrieved March 22, 2009 from http://mentodayonline.com/workplace/virtualteam.html
Snyder, B. (2003) Teams That Span Time Zones Face New Work Rules. Retrieved March 19, 2009 from http://www.gsb.stanford.edu/news/bmag/sbsm0305/feature_virtual_teams.shtml
Wong-MingJi., D.J.,  Leadership Competencies for Managing Global Virtual Teams. Eastern Michigan University, USA. Retrieved March 19, 2009 from http://encyclopedia.jrank.org/articles/pages/6654/Leadership-Competencies-for-Managing-Global-Virtual-Teams.html
Stuck with your Research Paper?
Get in touch with one of our experts for instant help!
Messenger
Live chat
Time is precious
don't waste it!
Get instant essay
writing help!
Plagiarism-free
guarantee
Privacy
guarantee
Secure
checkout
Money back
guarantee
Get a Free E-Book ($50 in value)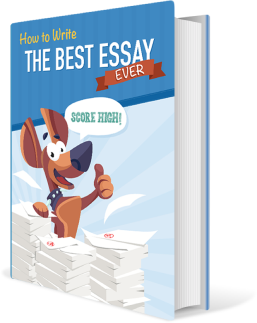 How To Write The Best Essay Ever!