Important Learning: English for Tomorrow, Essay Example
Pages: 7
Words: 1792
Essay
This Essay was written by one of our professional writers.

You are free to use it as an inspiration or a source for your own work.
People who speak English may think that learning language is just about words. Language changes, spelling, punctuation, and usage shifts with the culture, making it harder to learn a new language. English includes new words from many different cultures. Many of the words came from England and were spelled differently. With so many languages spoken here, new words are spoken and later brought into English use- with common words such as kindergarten, anger, and ambience. People who do not understand the importance of English in the world cannot understand why others would work so hard at learning a language which changes so fast. Coming from China, one knows how important English is today, and it is likely to become more important to the world in the future. Soon more people in China will speak English than in countries where it is the biggest language (Branigan). Finding out about new hobbies, building or putting together simple toys, finding out about a new culture, increasing chances at getting good jobs, talking in English-speaking countries in travels, and meeting school rules are five of the reasons to learn English. It does not matter where you come from; for different reasons, learning English is important to the world.
With the people of so many countries going to America and UK, English language changes fast and spreads through computers and videos which everyone with a computer can see. Since English is used by many people and is not different in each area, there is more help to learn English than to learn many other languages, especially countries in Africa and Asia. With more help, people from any country learn English from in their houses, watching videos. This video (click www.youtube.com/watch?v=10tScJLfKKI) shows children who learn to sing Follow Me in English. When little children can learn by doing what words to songs tell them to do that means that other people can learn English. Small children learn new language easy; it is not that way for older people. Children need learning now, and there are more ways to start. More people learn English, so more videos and teachers are there to help. Some places of work help them learn English for the jobs (Branigan). This happens more in countries that have many goods for America or UK. Goods made in other countries have papers telling in English how to put it together. Computer programs and videos teach dance, work practice, and beliefs, but many are in English. The video world does not have every language and helps people see how it is in countries with English-speaking people. Some people learn English because they see how different the English-speaking cultures are. Other useful information is in English only. In countries where the people speak English it is easy to find more money and more help from workers who help new people learn to be more social in America or UK and get better jobs (Engstrom 178).
Learning about other cultures helps people understand each other. For children this learning may not happen in class room, and parents sometimes do not know how to teach children about other people and why they feel different about culture, language, and their life. Children only see one way, and they may not like people who do not feel the same. Families do not all feel the same way at first. They do not understand what their children hear and think that the children do not feel proud of their family and the country that they came from. The families may not want the children to learn English and to be different from them. Some parents say more things that make children think that hating other countries is good, so learning that different can be good helps them to see that all people are important (Rodriguez, 2008). This makes "positive attitudes towards other cultures and an appreciation of other people" (Children Learning Chinese). Families talk together in any language and know that other people do the same thing in English. The way that they see the world is different but that is good. Children with families who help them learn English speak and write it more, read with child, speak English some times, and watch them as they learn ("Children Learn Chinese"). Working together is a way that people see this and helps make peace. If more people learn the same language the people of the world can talk. Teachers talk to parents. Parents talk to children. Children talk to friends. Countries will be friends more. Countries some times do not like what English-speaking people do, but the language is not bad when some people are. When culture comes together learning languages is easier, and many teachers pick new books for learning or speak with small words if children do not speak English (Engstrom 171).
Employers need English-speaking people to work for them, and some places need this skill more than others. China makes more goods in the last five years, and they send more goods later (Branigan). Countries like China make more work with computers—work that can be done with video from anywhere. Many of these video jobs are going to people that speak English. In many countries, the first question they ask for jobs is if the person speaks English. People should speak English but also write it. That is very different and makes using English harder, and places of work can tell from the questions. People who speak English make more money and can make life better for their family. They can see different places and do important things. With video jobs, English-speaking people do not have to go to America, UK, or Australia to work. When countries need each other, they work on different things and learn from each other. When not in work English-speaking still makes life easy. Trips to new places are fun if people can show what they want. Countries have more than one language, and languages are different if you go different places. Mountain people speak one way, ocean people speak a different way. Everywhere it is different to where people who live in a country talk like it is not the same language. More people speak English in different countries, so trips to new places are more enjoyable.
In Teaching to Transgress: Education as the Practice of Freedom, Hooks writes that education is not just the sharing of culture; education helps people to understand each other and to understand the world around them and their beliefs. (13) Children need reason to learn to try hard in school. Teachers tell them how new information makes their life better and help fix words that the children use. Even with the good and bad of schooling, practices do not help children as much as they could because they do not use schooling as a useful part of work (Hooks; Engstrom). When children only read books or listen to English they do not see faces or hear how English-speaking people sound or sit or move. When a teacher shows speaking English it is easier to understand and to practice (Engstrom 170). One way is to help by telling them what they will be able to do one day and help them when it gets hard. Their culture may be different; their family may not want them to learn English. The children practice for themselves then (Rodriguez 16). Children know their friends but remember their family, and most of the time they like the culture which they came from.
Learning English also helps make it easier to trade and do business. Big English-speaking countries are all separated from other countries and pay for goods to come in on boats. Helping the countries speak English means that language keeps America and UK important. China now makes children learn English, and the children grow up and go to more schools to speak and write English good enough for jobs. New learning even gets some children to learn English from listening with no teaching in the language of the country. This means more places for people to go to college when they speak English (Branigan). Engstrom wrote about schools and how they didn't adapt to students learning English. Children who learn other languages do better on tests. They practice thinking differently and learning in different ways. They help fix problems and try not to forget any English they have learned. Learning language gives children work that helps them with school and with jobs many years later ("Children Learn Chinese", 2010). Since children with more languages do better on tests more jobs help children learn new languages other than English also. This brings up scores for many children who learn to speak English or who speak English and learn to read and write new languages (Engstrom 175).
English-speaking people can get more help on the computer. They can learn to do new things, can put together a toy with many pieces, can help make peace between countries that do not see the world the same way, can make it easy to get a good job and travel, and can earn good scores in school and learn about other people. There are many good reasons to learn to speak and write English. These are just five. We just talk about learning English since English-speaking people do not learn other languages as much. Most of the time they do not need to learn it. A language school worker from UK says it: "We look out, not in. And we have done so for many centuries" (Branigan). People in other countries learn new languages to work together. More people speak and write English every day. I am. It is hard- not bad. The world comes together to make life easy for everyone. People get goods and put them together, learn from the videos, see people live in different countries, listen to them sing in new languages, read, speak, and write to different countries, and work together to make tomorrow the best for children. With many different cultures they have to come together. English language uses words this way, coming together to make a new world of information—a world which plays, builds, shares, works, and learns together.
Works Cited
"Children Learn Chinese". Granite School District: Utah. 2010. Web. 15 April 2012. < http://www.graniteschools.org/depart/teachinglearning/curriculuminstruction/dualimmersionprogram/Documents/Chinese%20Brochure.pdf>.
"Follow Me A Song by Chinese Children Learn English". Dec. 2010. Web. 14 April 2012. www.youtube.com/watch?v=10tScJLfKKI
Branigan, Tania. "Let China learn English, says Brown". The Guardian. 21 Feb. 2005. Web. 15 April 2012. Retrieved from < http://www.guardian.co.uk/business/2005/feb/22/politics.china>.
Engstrom, David. Bilingual social workers: language and service complexities. 1st. 33. San Diego: San Diego State University, 2009. 167-185. Print.
Hooks, Bell. Teaching to Transgress: Education as the Practice of Freedom. Routledge: New York, London: 13-21. (1994). Print.
Rodriguez, Richard. "Scholarship Boy". From Inquiry to Academic Writing: 15-18. (2008). Print.
Time is precious
don't waste it!
Get instant essay
writing help!
Plagiarism-free
guarantee
Privacy
guarantee
Secure
checkout
Money back
guarantee
Get a Free E-Book ($50 in value)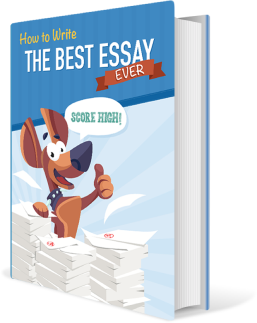 How To Write The Best Essay Ever!