Home
/
Research Paper
/
Improving Education and Expanding Learning Opportunities for Refugees, Research Paper Example
Improving Education and Expanding Learning Opportunities for Refugees, Research Paper Example
This Research Paper was written by one of our professional writers.

You are free to use it as an inspiration or a source for your own work.
Education is an important part of personal growth. For those who have been displaced from their original homes, gaining proper education is like earning a really important gem that could save them and allow them to live far from the life that they have been subjected to. Being a refugee is no joke; somehow, surviving it is no easy either. Giving the individuals a chance to learn and gain a better patter of living would create a more indicative pattern of survival that they could all embrace fully. This is where the cooperation between the government and independent groups come into proper assumptive work. The capacity of these agencies to provide what the refugees need would not only create better options for the refugees themselves but also for the communities they want to engage in [especially if they become asset human resources who can contribute to the community's growth and development]. Nevertheless, no matter how positive the goals are, the real turning point of the situations would be that of the consideration over how educational service is provided for.
One matter to consider is the diversity of the individuals to be taught. Not only do they have different capacities in learning, they are also likely to belong to different age ranges. The curriculum to be provided to them should be able to respond to these particular points of diversity. Hence, assessing the pattern of learning that each individual should be identified with is necessary. This will allow educators to concentrate on how they are taught according to their pace of understanding. Perhaps a response-assessment could be given attention to that could fully determine the learning pace of the student [regardless of the age]. Part of the curriculum would be language-acquisition and mastery. Being in a foreign country, it would be necessary that the students undergo a language-acquisition program that would be included into the full curriculum of learning that they are to be subjected to. Through this, they would be able to communicate properly in the foreign language that they are to use in the communities where they reside in.
Another matter to give attention to is the setup of learning that would best fit each individual. Given that the teachers would likely be volunteers, a proper system of teaching setup should be established that would allow the students and the teachers to coexist with each other. It could be understood that through time, learners would be able to gain something out from the lessons they were presented which they can share with others who are refugees like themselves (Karakayali, 2005). The fact that they know more about the culture and the pattern of learning that their co-refugees are experiencing, it could be expected that involving them in the process of teaching would yield better results.
Involving IT-designed lessons could further enhance the attention of the learners to the lessons and the ways by which they grasp the subjects that they engage with in class. Technology speaks to everyone; somehow, this fact has been effective especially in determining the capacity of learners from different ages actually to respond to what they are being presented with in class. It is expected too that most of the classes would be held informally (Fell, et al, 2007). Likely, it could be realized that somehow, the informality of the learning would release the students from the pressures of undergoing classroom-defined activities that present large challenges that are sure to create a distinct impact on how the students would immerse themselves into the lessons they are taught. IT-designed subjects and activities would fully equip them with the basic technological skills that they need to thrive in the community while relatively creating a much better form of opportunity that they could fully depend upon (Fitzgerald, et al, 2014).
Skills are important points of success for those aiming to survive the refugee life. Children as young as ten years of age could already receive a distinct form of skills training that they could use later in life. Adult learners on the other hand could fully benefit from skills training programs and immediately apply them as they look for job opportunities that could help them alleviate their current economic status in the community (Immigration Policy Center, 2005). The willingness of the students to learn and the efforts coming from the instructors [may they be volunteered or assigned] would create a more effective form of success for these programs. The way refugees handle their situation would also make an implicative form of development on how they become more extensive in embracing a new life and succeeding in the new challenges they ought to face as new residents of a foreign country. Support groups could help well in the process especially in assisting these individuals survive the need to juggle their time and their effort in order to reach their goals of gaining a better life in the country. Given this structural and cooperative support from the community and the government, refugees could become assets to the country instead of dead weight that the nation has to carry throughout their lives; giving them a fair chance in life shall determine the success they can achieve in being part of the society they hope to fully engage in. This would provide both the community and the refugees all the benefits that they hope to get from each other; making a more unified form of existence that alleviates the situation of the nation apart from the supposed problems brought about by handling a large population of immigrants from different areas of the world.
Work Cited
Fell, Peter and Hayes, Debra. What are they Doing Here? A Critical Guide to Asylum and Immigration, Birmimgham, Venture Press, 2007.
Fitzgerald, David Scott; Cook-Martin, David (2014). Culling the Masses: The Democratic Origins of Racist Immigration Policy in the Americas. Cambridge, MA: Harvard University Press.
Immigration Policy Center. Economic Growth & Immigration: Bridging the Demographic Divide. Immigration Policy Center, American Immigration Law Foundation, November 2005.
Karakayali, Nedim. 2005. "Duality and Diversity in the Lives of Immigrant Children: Rethinking the 'Problem of Second Generation' in Light of Immigrant Autobiographies", Canadian Review of Sociology and Anthropology, Vol. 42, No. 3, pp. 325–344.
Stuck with your Research Paper?
Get in touch with one of our experts for instant help!
Messenger
Live chat
Time is precious
don't waste it!
Get instant essay
writing help!
Plagiarism-free
guarantee
Privacy
guarantee
Secure
checkout
Money back
guarantee
Get a Free E-Book ($50 in value)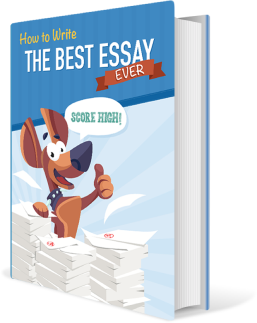 How To Write The Best Essay Ever!