Improving Maternal Health in Haiti, Research Paper Example
This Research Paper was written by one of our professional writers.

You are free to use it as an inspiration or a source for your own work.
One of the most prominent issues in today's society is focused on improvements that benefit maternal health. This issue is important because of the affects that is has on the child's development. As studies show "A baby whose mother dies during childbirth rarely survives. According to Ronsmans' study the estimated risk of death could be up to 10 times higher for babies whose mothers die within the first six weeks after childbirth. Maternal health can significantly impact the state of the newborn mortality rate" (http://www.savethemothers.org).  The relationship that the mother has with her child, will determine how the child will be raised and how they reciprocate with their environment.  The importance of maternal care will reduce the number of infant deaths because the child would receive their natal care through the most important developmental life stage.  A study done by UNICEF shows that "Neonatal mortality accounts for almost 40 per cent of estimated 9.7 million children under-five deaths and for nearly 60 per cent of infant (under-one) deaths. This means that a child is about 500 times more likely to die in the first day of life than at one month of age". The most common fact of this is the health of the mothers. Each year we lose more that 500,000 women to childbirth and complications during pregnancy. Most of this issue for the reason is that these women do not have access to the necessary health facilities and deliver in the presence of doctors. "99% of maternal and newborn mortality occurs in the developing world, where more than 50 per cent of women still deliver without the assistance of skilled health personnel".  This is a more prominent issue for developing worlds because it is extremely difficult to get care to them in the time they need. Their country most likely does not have sufficient funds for hospitals and medication and doctors. Health care is very limited in these areas. Most of these women must rely on themselves and their tolerance to deliver their child, this is highly dangerous to the health of the baby and the mother, hemorrhage, infection, and hypertensive disorders of pregnancy and complications of unsafe abortion are all examples.
For Haiti, gender inequality is fairly prominent. Women do not get access to contraceptive use and unintended pregnancies. The law states that there is "equal protection before the law" for both men and women; however, there is no national legislation that bans and punishes discrimination against women. Sexual harassment or spousal rape is not consider crimes. Also Haiti is very focused on traditional gender norms tend. This discourages women from talking about sex or family planning and perpetuates the supposed ideal of a virginal and pure bride. However boys are encouraged to as their training. Mass societal acceptance and usage of condoms, are looked down upon in Haiti. Even if encouraged by doctors
The use condoms protect them against sexually transmitted diseases, many responded: "most men here don't like to use condoms." The refusal of men to wear condoms because they believe that they will experience a decrease in sexual pleasure". This is a direct result of masculinity and pride that is still prevalent in their country. The men also determine much of the women's earth decisions.
"In a survey of pregnant women in rural Haiti, 94% of women reported that their husband or male partner made their health decisions for them, 4% reported that their mother was the primary decision maker for health concerns, and only 2% of the women surveyed reported that they made their own decisions in matters of their own health" (http://yaleglobalhealthreview.com).
Most Many women are also forced to work physically stressful jobs, even while they are pregnant, to support their families. Port-au-Prince has one of the highest rate of infant mortality and maternal deaths. Women and children face these risks because of the countries lack of access to health care. Most of the people here are very poor, they all live in poverty and half the population has no access to basic health services at all. Also the country's high exposures to frequent natural disasters have also eroded the availability of life-saving maternal health care.  Thousands of people are still homeless from the 2010 earthquake and the recent flooding causing the very high shift in the graph.
Recently UNFPA as recognized that Haitian maternal health initiatives such as Haiti Village Health are helping to gradually improve health outcomes. Haiti has relatively achieved target 5A: Since 1990, the maternal mortality ratio has been cut nearly in half, and most of the reduction occurred since 2000. The maternal mortality ratio has decreased from 600 to around 400 from 1995-2013. This demonstrates that all the reform programs are benefiting the women's health conditions and keep them more stable and healthy to successfully have children.
Target 5B is Achieve, by 2015, universal access to reproductive health. Although they do not overall contraceptive coverage and health, Haiti has improved in their sources and health care center that aim to help women. Northern Haiti, Haiti Village Health aims to provide health care to the region by employing local medical personnel. It focuses on pre natal health, birth of the child and the after care of the child. Fall 2011, Haiti Village Health implemented a comprehensive program that offered women follow-up care and safe birthing kits as well as training Traditional Birth Attendants. Also pregnant women are receiving maternal health education, antenatal assessments and medical history evaluations, and also receive necessary vitamins and supplements (www.womendeliver.org).
Haiti's attempt to improve maternal health overall deserves a C. they still have a long way to go before achieving the goals of decreasing the maternal mortality ration by half. I believe that within the next decade with the current reforms and programs this can be achieved. Also the access to contraceptives must be implemented, the centers for educating women on their prenatal health is not enough given the high rate of rape still prevalent in the country. Haiti still needs help returning to their existing standards before the 2010 earthquake. I believe that Haiti will benefit from international aid.
Sources
"Maternal and Newborn Health." UNICEF. Web. 24 Nov. 2015. http://www.unicef.org/health/index_maternalhealth.html
"MDG 5: Improve Maternal Health." WHO. Web. 24 Nov. 2015.http://www.who.int/topics/millennium_development_goals/maternal_health/en/
"Slashing Haiti's Maternal and Infant Death Rates, One Delivery at a Time." UNFPA. Web. 24 Nov. 2015.http://www.unfpa.org/news/slashing-haiti%E2%80%99s-maternal-and-infant-death-rates-one-delivery-time#sthash.umpGv3dq.dpuf
"Women Deliver » Updates » Celebrate Solutions: Using Local Resources to Improve Maternal Health in Haiti." Women Deliver News Entries RSS. Web. 24 Nov. 2015.http://www.womendeliver.org/updates/entry/celebrate-solutions-using-local-resources-to-improve-maternal-health-in-hai
"World Development Indicators| World Databank." World Development Indicators| World DataBank. Web. 24 Nov. 2015.http://databank.worldbank.org/data/reports.aspx?source=World-Development-Indicators
Conclusion
The progress that Haiti has had in achieving their goals has been significant for most of these areas.  One major area that still needs major advancement is in the goal of combating hunger and poverty.  A large number of people in the country are still unemployed.  There is also a large gap between the rich and poor.  This further demonstrates the need to pursue this particular goal and the Haitian government has stated that it is their primary concern.  This issue results in a large number of people in society going without the basic necessities which, in turn contributes to various other issues such as sickness and a poor education.  The issue of poverty is a challenge because of the profound implications that class disparities have on the structures of society.  For this reason, the MDGs of Haiti should be focused on the effective reduction of poverty.  The issue of primary education is also important.  By providing the potential for people in society to become educated, their overall standard of living can be increased.  An education is, in this way, an effective means of helping individuals in society better provide for themselves and their family by increasing their potential for attaining a high paying job.  This can have the added benefit of pulling people out of poverty as well.  This goal has been effective in providing the citizens of Haiti with opportunities for education, as the number of people enrolling in primary education practically doubled.  This indicates that the promotion of this particular goal was effective.  The goal of eliminating gender disparities is also an important goal that seems to have made some progress.  This is evidenced in the fact that the number of women who have received an education is quite different for those of older and younger generations.  Despite this, however, there seems to be a lower number of girls attending primary education than boys.  This is evident in data that suggests a higher literacy rate for boys than girls in Haiti.  This can result in issues including misrepresentation in government and business.  It is also evident, however, that more research needs to be done on the subject.  The goal of combating diseases such as HIV and AIDs, malaria and many others presents another challenge to Haiti in meeting these goals.  While efforts to stem the spread of HIV and AIDs has been effective, there is still much work to be done in establishing effective methods of combating other diseases, such as malaria.  These shortcomings are primarily the result of the level of poverty that is still evident in the country.  It is hoped that by putting efforts into the primary goal of poverty, the goal of reducing the level of diseases will be promoted as well.  In this way, one of the major challenges in reaching this particular goal is the barriers for people to access low cost medicine and other effective forms of treatment.  It is, therefore, evident that this goal can be met by utilizing resources and allocating them in a more effective manner.  Finally, the issue goal of increasing the level of maternal health that Haiti is able to provide, while having made progress, still seems to have a ways to go.  This issue is important due to the underlying connection that maternal health has to the rate of mortality among babies in developing countries.  There is, therefore, a pressing need to establish a higher level of health for mothers in Haiti in order to ensure that children will be born under more healthy circumstances.  The limitations of the effectiveness of these policies are related to the connection between maternal health and gender equality.  The ability for a mother to have access to, and make decisions regarding, healthcare is of fundamental importance to decreasing the level of mortality among infants.  While these goals have been an important focus for Haiti, and while there has been progress made on many fronts, particularly in regards to the level of education that people have access to, there are still many challenges that Haiti faces in implementing these goals.  The implementation of these programs can help to not only decrease the costs and barriers to education, but this can, in turn, help to provide opportunities for Haitians to rise out of poverty.  By ensuring that these opportunities are provided to citizens in way that ensures gender equality, the barriers to women can be further removed.  By providing opportunities for education to as many citizens as possible, Haiti can, furthermore, hope to implement effective healthcare strategies through a more educated workforce.  This could help to effectively reduce the number of diseases that are being combated within Haiti.  In demonstrating these correlations, it becomes evident that these goals have an interconnected relationship.  In this way, the success of one goal could have profound implications on the success of the rest.
Works Cited
"Millennium Goals." United Nations. Retrieved from http://www.un.org/millenniumgoals/.
"Millenium Development Goals Indicators." United Nations. Retrieved from http://mdgs.un.org/unsd/mdg/SeriesDetail.aspx?srid=589&crid=332.
"2013 MDG Report Haiti a New Look." UNDP. Retrieved from http://www.latinamerica.undp.org/content/rblac/en/home/library/mdg/HaitiMDG Report2 013.html.
"Millennium Development Goals: Haiti." Index Mundi. Retrieved from http://www.indexmundi.com/haiti/millennium-development-goals.html.
Stuck with your Research Paper?
Get in touch with one of our experts for instant help!
Messenger
Live chat
Time is precious
don't waste it!
Get instant essay
writing help!
Plagiarism-free
guarantee
Privacy
guarantee
Secure
checkout
Money back
guarantee
Get a Free E-Book ($50 in value)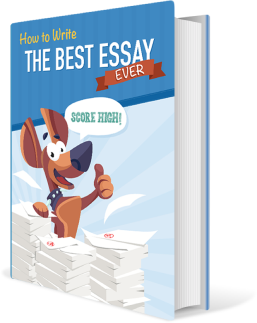 How To Write The Best Essay Ever!