Inclusion, Essay Example
Pages: 2
Words: 630
Essay
This Essay was written by one of our professional writers.

You are free to use it as an inspiration or a source for your own work.
Although inclusion is not considered to be a new concept in contemporary educational environment it is closely related with terms with a longer history, including mainstreaming, normalization, least restrictive environment, integration, regular education initiative, and deinstitutionalization. Some tend to diversify between these terms; others use them interchangeably. Definitely, most of the confusion over the issue of inclusion stems from the lax usage of quite a few of these related terms when significant differences in meaning exist, especially among the most common-mainstreaming, integration, inclusion, and full inclusion. Other terms, including mainstreaming, are sometimes associated predominantly with the physical assimilation of students with disabilities with their non-disabled peer groups. However, mainstreaming implies that students with disabilities are able to share the same exact physical space with those who have no disabilities at all only in case if they are able to do the same activities as everyone with minimal modifications. Nevertheless, the major responsibility for these students' education stays with their education teacher.
Consequently, full inclusion would be a perfect approach to the education of children with special needs. It does have plenty of advantages as well as some remarkable disadvantages. A good thing about it would be children attending their home school with their siblings and neighbors, thus being members of their community. Moreover, kids can develop some compassion for people having certain disabilities and developmental differences, which will help them to overcome obstacles they may face throughout their lifespan. "Academic benefits for general education students include having additional special education staff in the classroom, providing small-group, individualized instruction, and assist in the development of academic adaptations for all students who need them."(Hines, 2001) Full inclusion students will definitely get a richer speech model by being with the general peer groups, thus observing more appropriate social behaviors than if they were in a special education class. A vast range of technology can be used, thus providing children with the abilities to enroll in expressive, receptive, and sophisticated communication. Furthermore, collaboration plays an essential role in inclusive classrooms, thus encouraging kids to cooperate and work together on various assignments supporting each other. Inclusive classrooms give an extensive chance for every student to obtain the role of a leader or supporter one way or another.
On the other hand, certain disadvantages can be discovered when studying closely at some inclusive programs. "Full inclusion is not the best placement for all students. The general education is typically not individualized."(Bateman & Bateman, 2002) One remarkable disadvantage is that students with disabilities can be disruptive to the other students, thus teachers may not be able to efficiently present the material and educate other students. Moreover, parents of children in general education are concerned regarding the assumption of full inclusion lowering the standard of learning for the class and putting socialization more of a priority. Another significant disadvantage is that general education teachers may not be able to provide students with disabilities with special education services, like occupational therapy, speech therapy, adapted P. E. etc.
Eventually, the topic of inclusion can be argued and debated in terms of it being either more beneficial or more harmful. The only thing everybody can agree on is the each and every student with disabilities is unique and requires special care and treatment. "Regardless of their level of skill or whether they possess a disability, people cannot be productive if they are unable to function in the society and the workforce."(Wigle at al., 1994)
References
Bateman, D. & Bateman, C. (2002). What Does a Principal Need To Know About Inclusion? Arlington, VA: ERIC Clearinghouse on Disabilities and Gifted Education.
Hines, R. A. (2001). Inclusion in Middle Schools. Champaign, IL: ERIC Clearinghouse on Elementary and Early Childhood Education.
Wigle, S., Wilcox, D. & Manges, C. (1994). Full Inclusion of Exceptional Students: Three Perspectives. Chicago, IL: Mid-West Educational Research Association.
Time is precious
don't waste it!
Get instant essay
writing help!
Plagiarism-free
guarantee
Privacy
guarantee
Secure
checkout
Money back
guarantee
Get a Free E-Book ($50 in value)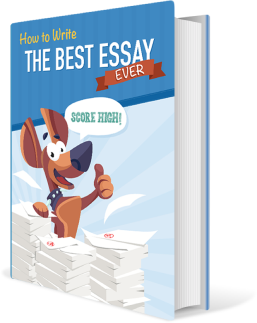 How To Write The Best Essay Ever!