Income Inequality in America, Essay Example
Pages: 5
Words: 1442
Essay
This Essay was written by one of our professional writers.

You are free to use it as an inspiration or a source for your own work.
Income Inequality in America. Is it a problem and how can it be fixed?
The fact that income inequality is a problem in the United States is undeniable. Claims of the widened income gap between rich Americans and poor Americans, in addition to the diminishing middle class, is a cause for concern (Yates 1). The income inequality is one of the worse political and economic problems the United States faces (Piketty and Saez 1-3). It causes significant problems to social and political stability. It is also an indicator of national decline. Indeed, it is based on this premise that, this essay examines whether income inequality in America is a problem, as well as how it can be fixed.
Income inequality leads to political change. As Saez and Zucman (1-6) explain, loss of income by the middle class compared to the top-earners leads to political change. During the 2000s, many businesses emerged seeking political offices, as they catered for nearly 30 times more employees than the trade unions. Between the year 2000 and 2010, business interest groups spent $492 million on labor, and nearly $28.6 billion on sponsoring activism. This led to the rise of political setting the business groups dominated (Smith 3-5).
Income inequality has adverse effects on democracy. Some scholars have considered that income inequality is not compatible with real democracy (Milanovic 1). This is since creating a disparity between wealthy and poor is historically the main cause of most revolution. Indeed, it is commented that the political system in the United States faces serious threats of drifting towards a kind of oligarchy by influencing the affluent, corporations, and special interest groups. Even though, income inequality may not have impact on economic growth, the action by the government may reduce the current levels. This raises tax rates on the wealthy. It may also cause political dispute or friction – between the poor and the rich.
Income inequality contributes to national poverty. Greater income inequality is likely to encourage greater rates of poverty, as under such situations, income shifts from those in the lower income bracket to those in the upper-income bracket. Saez and Zucman (1-6) argue that when wealth remains in upper income bracket, it may lead to political revolutions and policy reforms to offset the impacts that induce poverty. This has been the trend over the decade (Economist 1). The gap in earnings has also increased over the past five years. Current statistics from the U.S. Census shows that in 2010, the wealthiest 20 percent of entire households was allocated 50.2 percent of the sum household-income, compared to the poorest 20 percent, which received 3.3 percent. In the 1980s, the income shares of the richest households received 44.1 percent. The poorest got 4.2 percent. This shows rising inequality and poverty. Further statistics indicates that individuals in the least-affluent households lost nearly 21.4 percent of their income share. On the other hand, the most-affluent households witnessed an income rise of nearly 13.8 percent. Conversely, the remaining two poorest quintiles lost income (Economist 1).
Income inequality leads to political polarization. As Political Research Quarterly establishes, income inequality is connected to the current political polarization in the United States. In its 2013 study, Political Research Quarterly established that officials who were elected tended respond to the whims of the officials within the upper-income bracket, as a result ignoring the needs of people within the lower income group. The analysis provided by Martin and Harris (1) show that, income inequality is connected to the extent to which the House of Representatives polarization has always voted.
Income inequality also leads to social stratification. Martin and Harris (1) show that class divisions have mainly resulted due to income inequality. This has led to class warfare where the rich rally around the rich and the poor rally around the poor to gain political emancipation. Hence, the rich tend to create an own virtual country, which in their perception should be a self-contained world that is complete with first-rate social services, separate economy, and infrastructure. Indeed, the gap between poor and the rich is widening more in the United States than most advanced country. A growing consensus, for that reason, is that Americans have placed emphasis on pursuing economic growth instead of income redistribution. This argument is supported by current economists, such as Corak (2013) in his analysis of theorist Alan Krueger's "Great Gatsby Curve." In his review, Corak (2013) indicates that nations with greater income inequalities also tend to have a greater proportion of economic advantages and disadvantages. The trend is passed on from parents to their offspring.
On the other hand, some political theorists have argued that income inequality is not a problem, and that the problems have been overstated.
Indeed, Saez and Zucman (1-6) perceive that despite the existence of income inequality, economic growth and equality in terms of getting opportunities should be what matters. Some commentators have also expressed that despite being an American problem, it is also a global problem. As a result, it should not trigger significant policy reforms. Others have also expressed that income inequality has some underlying advantages, leading to a well-functioning and competition-driven economy. Additionally, significant policy reforms to cut out income inequality may lead to policies that lessen the welfare of the more affluent individuals.
A section of researchers also argues that there is no basis in the argument that income inequality slows economic and socio-political growth. Responding to claims that income inequality slows economic and socio-political growth, Petryni (1) argues that inequality is healthy within a free market economy, as it promotes greater competition for economic and political opportunities.
At the same time, wealth inequalities tend to compensate for themselves where an extensive increase in wealth occurs. This also implies that since the income inequalities do not pose significant political or economic problems, forced wealth transfers through taxation may obliterate the income pools needed to create new ventures, leading to further political discord between the poor and the wealthy in the society. Indeed, some recent studies have established a link between high marginal tax rates on high-income earners and greater growth in employment (Petryni 1).
Some political and social theorists also perceived income inequality as valuable and natural characteristic of US economy. The American Enterprise Institute sees the growth of income inequality gap as linked to the growth of opportunities—including the motivation and desire to seek political and social emancipation.
Smith (1) further contends that inequality emanates from the growth of economic prosperity and leads to an improved standard of living of the entire US population. Such incomes, Milanovic (1) argues, are a way of rewarding certain actors in the economy for their maximal investment efforts in the future. Towards this end, therefore, suppressing inequality discourages output and pursuit of political emancipation.
Conclusion and recommendations
Largely, income inequality is a problem in the United States. Income inequality contributes to national poverty. It also has adverse effects on democracy. Further, it leads to political change. Income inequality also leads to political polarization and stratification.
Hence, there is a need for more advanced tax and transfer policies that can align the United States with the other developed nations. This requires tax reforms, such as enacting tax incidence adjustments, subsidizing healthcare and increasing the social security, heavy investment in infrastructure, fortifying labor influence and providing higher education at low costs.
Making education available to more Americans through policies that subsidize cost of education will mean that more Americans have an opportunity for better income. This is since individuals with high education qualification report lower unemployment rate. However, equal job opportunities are also crucial. Public expenditure on welfare should be increased to ensure social and economic security, where the government provides subsidized healthcare. The more affluent members of the society should also be taxed higher than, the poor Americans.
Works Cited
Corak, Miles. "Income Inequality, Equality of Opportunity, and Intergenerational Mobility." Journal of Economic Perspectives 27.3(2013): 79–102
Economist, The. "The rich, the poor and the growing gap between them," 2006. 11 April 2015, <http://www.economist.com/node/7055911>
Kenworthy, Lane. "Does More Equality Mean Less Economic Growth?" 2007, <http://lanekenworthy.net/2007/12/03/does-more-equality-mean-less-economic-growth/>
Martin, Jonathan and Harris, John. "President Obama, Republicans fight the class war." Politico, 2012. <http://www.politico.com/story/2013/04/barack-obama-class-warrior-90052.html>
Milanovic, Branko. "More or Less." International Monetary Fund, 2011.
Petryni, Matt. "Advantages & Disadvantages to Income Inequality." n.d. 11 April 2015, <http://www.ehow.com/info_11415987_advantages-disadvantages-income-inequality.html>
Piketty, Thomas and Saez, Emmanuel. "Income Inequality In The United States, 1913–1998." The Quarterly Journal Of Economics 28.1 (2003): 1-39
Saez, Emmanuel and Zucman, Gabriel. "Wealth and Inequality in the United States Since 1913: Evidence from Capitalised Income Tax Data." National Bureau of Economic Research: Cambridge: 2013
Smith, Hedrick. "Who Stole the American Dream." Random House: New York, 2012. < http://newshare.com/ruleschange/book-notes.pdf>
Todd, Michael. "The Benefits of Wealth Inequality (and Why We Should Not Fear It)."Pacific Standard, 2013. <http://www.psmag.com/business-economics/benefits-wealth-inequality-now-fear-67567>
Yates, Michael. "The Great Inequality." Monthly Review 63.10 (2012)
Time is precious
don't waste it!
Get instant essay
writing help!
Plagiarism-free
guarantee
Privacy
guarantee
Secure
checkout
Money back
guarantee
Get a Free E-Book ($50 in value)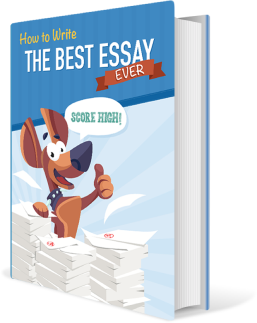 How To Write The Best Essay Ever!