India Betters Its Rank in Global Hunger Index, Essay Example
Pages: 4
Words: 1079
Essay
This Essay was written by one of our professional writers.

You are free to use it as an inspiration or a source for your own work.
Overview
India is the world's second largest population with a wealth of cultural heritage and tourism resources. India is one of the BRIC country, which is a grouping of four major newly economic advancing countries that include Brazil, Russia, India and China. India is currently one of the fastest developing countries in the world. India's economy is diversified—covering agriculture, handicrafts, textiles and services. Although the two points of the Indian population still directly or indirectly rely on agriculture and survive, in recent years, the rapid growth of the service industry has become increasingly important. India has become an important exporter of software, finance ad other services. However, at the same time, India is also still a developing country with extremely unbalanced distribution of social wealth.
Despite significant economic progress over the past ten years, India still comprises about 25% of the world's poor and hungry ("The Alarming Picture")). As reported by the International Food Policy Research Institute, India is ranked 65th out of 79 countries on the Global Hunger Index ("The Alarming Picture"). In its report, "The State of the Poor: Where are the Poor and Where are the Poorest?" The World Bank said that out of the world's 1.2 billion people living in poverty, India has the world's largest population (400 million) of poor.  In 2010, the proportion of extremely poor people in India accounted for 33% of those living in extreme poverty, which is the highest share of any region in the world and has steadily been increasing from 22% in 1981.
GDP per capita
As the GDP per capita graph indicates, India's economic growth has steadily and significantly increased over the last 30 years, with it's lowest in 1984 at 325.9 US dollars and in 2014 at 1262.64 US dollars. The GDP per capita of India accounts for 10% of the world's average ("India GDP per Capita"). Per the Central Intelligence Agency (CIA), the major industries contributing to this increase are the service industries, agriculture, mining, energy and petroleum, among others. As a once agriculture dominated economy, India has diversified its industries this leading to its steady growth. The service industries account for 57% of India's contribution to the GDP per capita and has seen significant increase over the years, as well as continuation of growth. Whereas the agricultural sector accounts for 17% of India's GDP per capita, however still employs over 50% of the country's workforce ("CIA: Country Comparison"). This shows that India's diversified market has turned the country into a major economic world-player.
Only in 1990 was there a drop in GDP per capita, with GDP per capita at 403.1 US dollars in 1990 and then at 399.3 US dollars in 1991. However, that increased the following year to 413.1 US dollars by 1992 ("The Economic Situation" 1-2). This drop is growth was caused by the currency crisis of 1991 and the governments' impending default. India then placed capital market reforms and liberalized its economic sector, opening up the economy to foreign and private investment, and the GDP per capita once again began to steadily grow ("The Economic Situation" 1-2).
Gini
According to data collected in the graph from the World Bank, India's gini coefficient was at 31.88 in 1987, according to estimates by the World Bank, and subsequently lowered to 30.82 in 1993. However, in 2004 it raised to 33.38 and then 33.9 in 2009. It did drop very slightly in 2011 to 33.6. This number reflects the distribution gap  in the country, and hovering around 30-34, it has seen an increase in its widening between the rich and the poor. Although not the highest inequality gap out of emerging nations, India still shows the impact that major economic and market sector shifts can have on its population. This gap correlates to the unequal sector distribution, which shows that 51% of the workforce is in the agricultural sector, yet only accounts for 17% of its GPD per capita, and at only 27% of India's workforce in the services sector accounts for 57% of its GDP per capita ("CIA: Country Comparison). This is especially noticeable in rural areas, where agriculture is a common employment source.
Poverty
India has extreme poverty issues, as indicated by the rich/poor gaps in the data. However the data does point to the alleviating of poverty nation-wide. According to the graph, in 2004, the World Bank calculated that 37.2% of its population lived under the poverty line. In following years, this number decreased, as in 2009 the number was 29.8% and in 2011, 21.9% of the population was living in poverty. These numbers reflect change for the better, however India's poor and hungry still account for a massive portion of those living in extreme poverty world-wide ("The Alarming Picture"). These numbers are far better than before 1990, however the extreme cases between rich and poor show that India has a major problem of gaps between significantly wealthy and those in extreme and dire poverty ("The Alarming Picture"). In rural areas especially, many children go hungry and are malnourished as the market sector moves away from farming and agriculture ("The Alarming Picture"). However, it is estimated that the poverty index will continue to decrease, but that does not quite account for those in extreme cases ("The Alarming Picture"). This is indicated by the Global Hunger Index, which measures undernourished population of a country, and it shows a change from 43.5%  in 2005 to 30.7% in 2014 of underweight and undernourished children in India (Bera). The 1991 liberalized economic market in India has lead to a decrease in poverty, but at the same time has contributed the the wider gap between the very rich and the very poor.
Conclusion
India's market sector shift and growth in the professional and service industries have lead and continue to lead its way to a global economic giant. This is in part due to its shift away from agricultural as its main sector. This has contributed to the rising GDP per capita and also has pushed for further social welfare programs to help alleviate poverty and hunger, most notably in rural areas (Bera).
Works Cited
Bera, Sayantan. "India Betters Its Rank in Global Hunger Index." Http://www.livemint.com/. 12 Oct. 2014. Web. 18 Sept. 2015.
"CIA: Country Comparison to the World." Central Intelligence Agency. Central Intelligence Agency. Web. 18 Sept. 2015. <https://www.cia.gov/library/publications/the-world-factbook/fields/print_2116.html>.
"India GDP per Capita." Trading Economics. Web. 18 Sept. 2015. <http://www.tradingeconomics.com/india/gdp-per-capita>.
"The Alarming Picture of Poverty in India." Rediff. 24 Oct. 2012. Web. 18 Sept. 2015. <http://www.rediff.com/business/slide-show/slide-show-1-the-alarming-picture-of-poverty-in-india/20121024.htm>.
"The Economic Situation in 1990-1991." India Budget. Web. 18 Sept. 2015. <http://indiabudget.nic.in/es1990-91/1 The Economic Situation in 1990-91.pdf>.
Time is precious
don't waste it!
Get instant essay
writing help!
Plagiarism-free
guarantee
Privacy
guarantee
Secure
checkout
Money back
guarantee
Get a Free E-Book ($50 in value)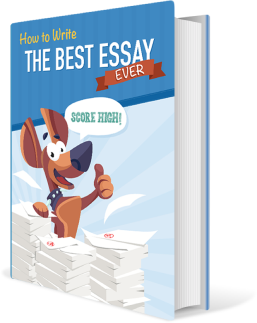 How To Write The Best Essay Ever!