Industrial Revolution Between 1870-1940, Essay Example
Pages: 4
Words: 1078
Essay
This Essay was written by one of our professional writers.

You are free to use it as an inspiration or a source for your own work.
Introduction
It is in the nature of any "revolution" that significant turmoil result, and this is as true of the American Industrial Revolution as it is of any strictly political and vast uprising. In no uncertain terms, the rise of the factory and the railroad reshaped the entire nation, changing a fundamentally agricultural landscape into an industrial one. Technology, evolving rapidly, was both creating new kinds of work and new kinds of consumerism, and this in turn radically altered the ways of life previously known. Perhaps most crucially, industry brought about the rise of the cities and consequently massive tides of migration from the farmlands.
Such an enormous shift in what is essentially an economic, or commercial, foundation inevitably restructured social and environmental arenas as well, and a complex and often tumultuous America was very much a product of the Industrial Revolution. The benefits were many, but so too was the process both difficult and not without serious drawbacks. Ultimately, the American Industrial Revolution was responsible for both advantages and real harm to the nation, as any process so all-encompassing completely alters any nation in which it occurs.
Chain of Economic, Social, and Environmental Impacts
In a very real sense, and despite the artificial components of manufacture fueling the Industrial Revolution, it was something of an organic process, and one set in motion by both the demands and consequences of the Civil War. For example, the need to move troops rapidly prompted interest in railroad expansion, which in turn triggered development and building (Schultz 272). After the war, this development was seized upon by a select group of entrepreneurs, who realized the economic potentials in opening up the nation in terms of transport of goods. The completion of the railroad system alone, then, reveals some of the profound social and economic consequences of emerging industry. On one level, the completion itself left many thousands jobless, even as it provided them with transportation to seek new work.
This was somewhat anticipated in San Francisco, but the influx of migrant workers overwhelmed the city and created intense competition for jobs. This economic situation then became social; as the migrating workers were largely Chinese and Irish immigrants, immense class conflicts erupted (Starr 121). Mere industry, in the shape of the transcontinental railroad, had triggered something like political revolution in the California city. Locals in place instigated fear regarding the Chinese workforce, and this eventually forged working factions into political elements, as the state's Constitution was interpreted to decide whether the conflict was grounds for legislative action. By 1878, it was seen as such, and the use of "incendiary language" in regard to these disputes translated to offenders heavily fined and subject to a prison term (Starr 127-131). That racial issues were equally contentious was a reliable component of this ongoing struggle, simply because industry was creating something new and enormously complex: the exploding urban arena.
Then, one single force in the steel industry is further evidence of the chain of impacts arising from an industrial, or economic, breakthrough. After noting the technological advances in steel-making in England in 1872, Andrew Carnegie began a commercial and industrial revolution of his own, ultimately controlling the largest steel company in the world by 1900 (Schultz 274). The implications for American society from this are inestimable, if only because the new steel industry changed the nature of the workforce; instead of skilled craftsman, manual laborers were needed, and in huge numbers. Economy in any society is the driving force behind much, if not all, of how that society will evolve, simply because the people go to where the work is. In Carnegie's case, as with the other magnates of the Industrial Revolution, attainment of wealth and corporate size was everything. Employee abuses would not be addressed by unions and reform for decades (Schultz 275), as environmental concerns would be even longer in being acknowledged. Even this, however, goes to the immense and complex processes set in motion by the period. If families were abandoning the farms to get work in the cities, years of discontent would eventually create an empowerment of a labor force initially maltreated, and the nature of society would change because of industry.
Equally influential in the scenario was the self-perpetuating quality of industry, once established. If new jobs and new cities were suddenly on the landscape, so too was the nation being exposed to a level of commercialism previously unimaginable. This was an economy fueling itself in demand exponentially growing from supply. Thanks to industry, productivity, and transportation, America became a continental marketplace (Schultz 278). Commerce was now possible as never before, which in turn created the ancillary industry of advertising. This, too, reveals dimensions of the Industrial Revolution not immediately apparent, particularly when noted in terms of modern promotion. Today, it is accepted that advertising is virtually a science, in which the social desires of the people are carefully calculated to create maximum interest and sales. Whole ideologies are born from this process, which must potently influence social perceptions of identity.
Moreover, as labor issues and employee rights would evolve as movements following the surge of the Industrial Revolution, so too would environmental concerns become prominent afterward. Initially, vast deforestation went unchecked as landscapes were cleared for the railroads and the rising cities (Schultz 167); in time, even these abuses to the environment would be eclipsed by the pollution issues created by industry. In every sphere of living, then, the Industrial Revolution set the stage for massive economic, social, and environmental impacts.
Conclusion
Largely begun as opportunities enabled by the needs and the resolution of the Civil War, the Industrial Revolution transformed America through transforming its economy. Railroads opened up the nation, enabling the massive growth of urban centers and an increasing public demand for goods, as businessmen like Andrew Carnegie used technology to carve out industrial empires. In the process, life itself changed; millions migrated to the cities for jobs, leading to new kinds of social conflict, a society based upon marketing was created, and both labor and environmental concerns were shunted aside in the astounding growth. America grew rich and powerful, yet the final reality is mixed. The American Industrial Revolution made possible both advantages and real harm to the nation, as any evolution so all-encompassing completely alters any nation in which it occurs.
Works Cited
Schultz, Kevin M. HIST: Student Edition. Belmont: Wadsworth Cengage Learning, 2010. Print.
Starr, Kevin. "Radicalism in Nineteenth Century San Francisco." Mosaic of America, Vol. II, Ed. Hartzell, Larry. Dubuque: Kendall Hunt Publishing, 2002-2007. 118-132. Print.
Time is precious
don't waste it!
Get instant essay
writing help!
Plagiarism-free
guarantee
Privacy
guarantee
Secure
checkout
Money back
guarantee
Get a Free E-Book ($50 in value)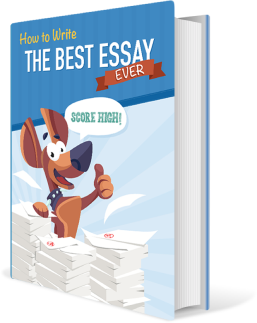 How To Write The Best Essay Ever!