Influences Surrounding: The Age of Reason, Essay Example
Pages: 3
Words: 733
Essay
This Essay was written by one of our professional writers.

You are free to use it as an inspiration or a source for your own work.
The Age of Reason by Thomas Paine, challenges both the Bible and organized religion. Paine's work provoked much controversy, and though it was received well by the more educated America population, the masses severely rejected it. Paine, like many other prominent men in his time, embraced Deism, which encourages reason over religion and holds the belief that there is a scientific explanation for everything. However, his criticism of religion and the Bible isolated him from the very people he tried to help.
Deism is the belief that though God exists, he does not interfere with the natural progression of the universe. Religion and worship are irrelevant to God and the "revealed religions," such as Judaism and Christianity, are instruments used to enslave humanity. Deism embraces a "natural religion," which encourages individuals to "(s)earch not the book called the Scripture, which any human hand might make, or any impostor invent; but the scripture called the Creation" (Paine). Deists reject prophets, miracles, and supernatural events because these concepts would interrupt the natural rhythm of the universe. Human beings are responsible for their own lives, but should try to consider other above themselves. Deism encourages inquiry and reasonable thought and promotes that individuals have the right to their own beliefs. Paine shared his Deist beliefs with other founding fathers, such as Benjamin Franklin and Thomas Jefferson.
Paine's work was published in three sections in 1794, 1795, and 1807. Prior to 1794, the American colonies had just gained their independence. The American Revolution was founded on the principles of reason, equality, and a desire for justice. Paine was quick to point out in The Age of Reason how "revealed religions" promote ignorance and discouraged the process of free-thinking in individuals.
His work was met with mixed reviews. America was establishing itself and still identified with European nations. Paine was living in England when it was at war with France, where he moved to escape imprisonment. In England, the Sedition Meeting Act and the Treasonable Practices Act were passed to prevent assembly of "radical groups" such as the London Corresponding Society. However, his flight to France did not prevent his imprisonment. In 1793, Thomas Paine was arrested in France for not supporting the execution of Louis XVI. At this time, he wrote the first part of the Age of Reason. He was released in 1794 due to the help of James Monroe, the United States Minister to France. He returned to America in 1802, but was ostracized due to his religious beliefs. Even though Paine was living in the "Age of Enlightenment", the majority of Americans were not emotionally prepared for his criticism of religion.
In the first part of the book, Paine states that while he believes in God and being a good person, he does not agree with organized religion. Religion is used for power and exploits irrational fears and excludes certain members of society. Paine discusses the inconsistencies in the Bible, and while he expresses admiration for Jesus Christ, he questions both the accuracy of the New Testament and if Jesus was really the son of God. Paine notes that the Bible does not take into consideration the existence of other planets and galaxies.
The second and third parts of the book were written after his release. Paine dissects the Old and New Testaments to prove their falseness. He uses inconstancies within the Bible and compares them with actual documented historical facts to prove that the Bible inaccurately represents these events.
Paine notes that the story of Moses is unreliable because the events which were considered miracles occurred many years later. Paine notes that the Old Testament portrays God and Moses as tyrants because of the murder, rape, and pillaging of innocent people that they promoted. Paine expresses his admiration for Jesus Christ and respects him too much to believe that such a moral man would make up such fantastical tales. Paine also criticizes the unfairness of the New Testament in condemning nonbelievers to damnation and notes that no god who is good would do this.
The logic promoted by Thomas Paine and other Deists at the end of the eighteenth century was embraced only to a point. Though Americans were excited about their political freedom, they were still resistant to Paine's ideas. Americans were still tied to their beliefs in religion and the church and were not ready to accept any ideas which challenged them.
Work Cited
Paine, Thomas. Age of Reason. ushistory.org, Web. <http://www.ushistory.org/paine/reason/index.htm>.
Time is precious
don't waste it!
Get instant essay
writing help!
Plagiarism-free
guarantee
Privacy
guarantee
Secure
checkout
Money back
guarantee
Get a Free E-Book ($50 in value)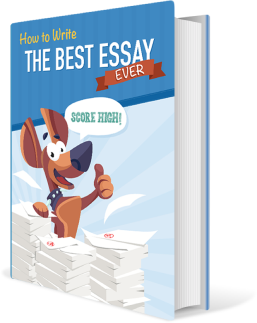 How To Write The Best Essay Ever!