Influenza Pandemic 1919, Research Paper Example
This Research Paper was written by one of our professional writers.

You are free to use it as an inspiration or a source for your own work.
The Impact of the 1919 Influenza-A Pandemic upon World War I
Snuffing out 20 to 50 million lives, the 1919 global flu pandemic was the deadliest disease in human history (Gunn 270). Its germ—the H1N1 virus—originated in waterfowl and mutated into pigs and humans simultaneously (Zimmer & Burke 280). Curiously enough, young and healthy World War I soldiers were especially prone to the bug. Modern pathologists believe their strong immunities overreacted to the mutating virus and caused healthy, delicate lung tissue to die. Frontline soldiers often lived in rain-soaked tents, dormitory-style wooden barracks or "muddy trenches with rats, lice, human waste and the stench of decomposing bodies" (Keene 17). The thesis will describe influenza-A's origin, biology and symptoms and how it flourished in World War I troops, habitat and lifestyle during wartime.
In 1918, children often would sing this innocent rhyme while skipping rope: "I had a little bird,/ Its name was Enza,/ I opened the window,/ And in-flu-enza." (Holmes 1788). This nonsense rhyme packs a crushing wallop concerning the grim reality of influenza-A. It begins as a simple microbe living in wild waterfowl (Holmes 1787). This simple bug becomes ferocious when it moves into human and swine environments. When an organism changes its habitat and jumps to a new species, it mutates, strengthens and becomes highly infectious to higher life forms (Kreiser 122). The H1N1 pathogen travels from host to host through infected respiratory droplets entering the air via coughing and sneezing. Three days later, the lungs fill with bloody fluid and victims turn purple as they suffocate to death from too much fluid in their lungs.
Mass movements of men during World War I helped spread the deadly influenza to Europe, the United States and Asia. Naval military troops shared a ship's close quarters in work areas, mess halls and bunk space, while Army soldiers lived in jammed trenches, tents or barracks—prime places for spreading the pathogen. Thousands of young men crowded in military camps frequently moved from base to base until they were shipped overseas (Kreiser 22). Troops on leave or completing their tour of duty often brought a silent, unwelcome visitor—influenza. Influenza-A first traveled to Spain, and in August during World War I, it made its way to Brest, France where it mutated into a killer virus (Zimmer 280). The mutation happened when viral chromosomes fell apart and reorganized to make copies and more viruses of themselves. Brest flu victims coughed violently, developed high fever, and discharged blood; some caught pneumonia and turned blue from lack of oxygen as they drowned in their own fluids (Zimmer 281).
The influenza outbreak occurred during a critical time of the war—a time when German troops seemed to be gaining strength in the arena. The flu struck German military offensives in spring of 1918 (Gunn 270). America and its allies were cautioned to keep news of the flu on the military front strictly confidential. Marshall General Crowder, a draft and training officer, knew crowded training camps helped spread the flu, so he decided to defer training of 142,000 recruits until the flu ended (Gunn 270). The Army in Europe needed more troops, and against medical advice, President Wilson allowed them to go. Luckily, the war ended in a few weeks. Conclusively, alongside the real enemy, many World War I troops battled a silent enemy—the flu–for which they had no weapons. There were no antibiotics, vaccines or viral immunities to fight the deadly bug, so it consumed many of them like a thief in the night. Sadly, medical officers fooled themselves into believing they could cure the germ because of new medical discoveries, even after it became pandemic. These same officers struggled with the dual conflict of implementing government war aims and protecting enlisted men and officers' health. Like a hen that comes home to roost, a discharged medical officer came home to massive numbers of young deceased military men that died during their call to duty—the harbinger of death being H1N1.
Works Cited
Gunn, Angus Macleod. "World-Wide Flu Pandemic: 1918-1919." Encyclopedia of Disasters: Environmental Catastrophes and Human Tragedies. Westport: Greenwood Press, 2008. 270-271. Print.
Holmes, Edward. "1918 and All That." Science 303.5665 (2004): 1787-1788. Print.
Keeling, Arlene. "Book Review." Rev. of Fever of War: The Influenza Epidemic in the U.S. Army during World War I, by Carol R. Byerly. Nursing History Review 2008: 250-251. Print.
Keene, Jennifer D. "Americans as Warriors: 'Doughboys' in Battle during the First World War." OAH Magazine of History 17.1 (2002): 15-18. Print.
Kreiser, Christine M. "Coming Home to Roost." American History 41.5 (2006): 21-22. Print.
Zimmer, Shanta M., and Burke, Donald S. "Historical Perspective—Emergence of Influenza A (H1N1) Viruses." New England Journal of Medicine 361 (2009): 279-285. Print.
Stuck with your Research Paper?
Get in touch with one of our experts for instant help!
Messenger
Live chat
Time is precious
don't waste it!
Get instant essay
writing help!
Plagiarism-free
guarantee
Privacy
guarantee
Secure
checkout
Money back
guarantee
Get a Free E-Book ($50 in value)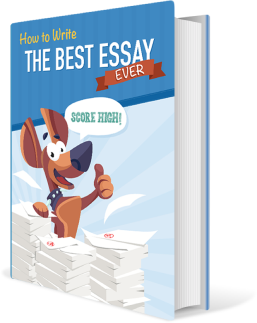 How To Write The Best Essay Ever!