Informational Interview With Jessica Fries, Interview Example
This Interview was written by one of our professional writers.

You are free to use it as an inspiration or a source for your own work.
Why did I choose the person for the interview?
Jessica fries the assistant human resource manager at Unilever in Texas. She has worked for Unilever for more than ten years and has made remarkable achievement. Unilever is one of the leading consumer goods company in the world. The company has more than 167, 000 employee from different part of the world. Its operations are large scale and complex. The company has a very good rewarding culture where individual who consistently deliver the company's objective are rewarded handsomely. Am very interested in working company with such features.  I choose Jessica because she is an established HR professional in such a company..
The environment where the interview took place
I held the interview in a coffee restaurant in Texas. I proposed the venue to Jessica and since it is near her office, she accepted. The venue was not strange to her thus am sure she felt free to express candid opinion. It took one hour to interview her. The interview started at 21 P.M and ended at 22 P.M. Jessica chooses the time of the interview, it was convenient to her and I. By this time, she had completed other work commitments of the day. This was advantageous since she gave me undivided attention throughout the interview since she had no pressing work commitment. In addition, the restaurants were not very busy at this time. The place was quiet and we could communicate easily.
Jessica's fries career
Jessica studied business administration and graduated from Hazard University in 2001. She also holds a diploma in psychology. Jessica fries grew in Cincinnati, Ohio and now she lives in Texas. Her first job at Unilever was shift manager, Unilever, Nevada. Due to her determination she quickly rose through the ranks, she is now an assistant human resource at Unilever.  In future, she sees herself as the human resource manager, at Unilever or any other multinational. In addition, as she says, she will not hesitate to take the chief executive officer job if it comes her way. She however insisted that she is happy with her current position. At the end of her cooperate career Jessica plans to give something that makes a difference in people's social lives. Perhaps this show how passionate she is towards other people and make her best fit for her current job.
As a woman in top management of a big company such as Unilever, Jessica is facing up the challenge of being in the forefront of innovation in the company while balancing her family life. As to why she chooses the career path Jessica was motivated by the eager to make a difference to people's life. When it comes to her source of success Jessica believe her ability to listen, observe, and learn and then making decision is the key ingredient to her success. She believes that she is a determined and reliable person and that these traits have enabled people to build trust in her. Jessica is a great believe in reliability in fact she says that, she find it hard to work with people who cannot be relied on. One important think she promotes in her line of work is respect to the employee and customers.
Opportunities in human resource career
Her advice to those interested with HR career is to always be focused. She highly recommends young professionals to choose their career depending on their passion. According to her once, you have chosen a career path then, give it time. Being patient is an important virtue that she emphasizes, as she believes that success does not come easily. In addition, she advises young professionals to stay true to their values always. Jessica sees the advancement of technology as more opportunity for professionals. According to her, such opportunities should be utilized. She believes that once you hold yourself to the global standard getting an entry-level position at any multinational organization is not that hard.
What I learned about Unilever from the interview
Jessica describes Unilever as a great company and sees an opportunity to work there as great. The company's' focus on sustainability, protecting environment and giving back culture fascinates her. In addition, she appreciates the commitment exhibited by the company executive towards improving the well-being of its employees as well as customers. Some of the things I learn about are Unilever: the company has a culture of rewarding its employee who consistently performs. The managers of the company have a tool that guides them on who to reward their employee. To measure its employee engagement, the company carries out a global employee study that goes to each of their employees at the same time. Again, the company also carries out a six-month pulse targeting its managers.
The company has a brilliant expansion plan to increase its portfolio in the near future. One of its expansion strategies is the acquisition of competitor. Another interesting thing I learned about Unilever is their manner of introducing a new product, service, or idea in the market. When rolling out a new product the company does it in several of its big markets. When it works out, it is then rolled out to all other markets. This culture also applies to the company human resource processes.
In term of workforce, the company has taken a decision to focus on gender diversity. The company understands the need of a diverse workforce in the modern world. In the realization that the majority of the company's product are bought by women, the company is determined to ensure that the workforce reflect that.
The specific task of an assistant human resource manager
One thing I learned about the responsibility of human resource manager is that their role can vary greatly. Among many other things their task involves managing an eight-figure budget, working with all employees to ensure they are motivated. Training employee on the current trends is also the responsibility of the HR manager. According to Jessica, keeping employee skills updated is one of the crucial roles for the company with a wide range of customer. This helps the organization to provide superior customer service than their competitor.
One of the greatest challenges that Jessica face is keeping their employees motivated. In retail industry, it is hard to keep an employee. This mean employee come and goes. This has a negative impact to the company. As it means that, the company is constantly recruiting and training new employees. This is means additional costs to the company. To overcome this challenge, Unilever recruit the right people and then try to build a good relationship with its employee.
A typical day of assistant human resource manager at Unilever looks like this:
7AM-wake up, check mail, and spend about half an hour responding to them.
8 AM- get to the office,  check the appointments of the day, check mail, respond to some more mail.
9AM- meet the HR team; discuss several topic, share issues, news, and latest trend.
10AM- meet the hr manager, set the objective of the week.
11AM- go to the office work on some recommendations of a project that am planning to introduce to the next board meeting. I can answer some calls or check mail and respond to them.
12PM-I meet employee with issues, especially new employees, or intern we discuss their project and provide some coaching.
13PM- then it is time for lunch, I go to a cafeteria buy a lunch and come back with it to my office. Sometimes I can go outside with a colleague. Get back to the office answer phone calls, and emails
14PM – I use this time to manage the regional role.
15PM- attend a meeting the HR team. I present the new project that am working to the executive for some recommendations and approval.
16PM- a take a break, the day has been busy. I can use this time to have a chat with workmates, have a cup of tea. I also take about 15 minutes check what on social media.
17PM-I meet several other teams of mentor. We discuss the arising issue. In addition, we discuss the status of ongoing projects.
18PM- I use this time to review the day, what activity that I had planned I have achieved. I can respond to some more mail and phone call before stopping for the day.
19PM- this is dinnertime; I love to have dinner with coworkers in restaurants.
20PM- this is hanging out time, I  hang out with friends, meet some new people
22PM- I use this time to work out and try to keep fit.
23PM- I watch some TV or read a book and go to bed at around midnight.
Summary: my career interest and what I learned from the interview.
From the information that I got from interview, I concluded that A HR career at Unilever or any other multinational would  suit my career interests, goals and objectives.  An opportunity to work here would provide me the much need experience. First Unilever is a multinational with diverse workforce. This will provide me with an opportunity to interact with people from different originality. This is what I have always wanted.  I am also positive that chances of advancing my career here are great.
I believe I have what it takes to succeeded in HR career. As Jessica advises one to remain focused and choose the career depending on the passion; I am passionate about human resource job. Patience is one of the virtues that I possess. Again, I have constantly held myself to global standard so I believe getting an entry position in Unilever or other multinational will not be a problem. Finally, spending a day as Jessica does is what I would call perfect, I would enjoy spending a day working that way. I can thus conclude that I am in the write career.
Project manager and human resource manager
Human resource has two basic functions that is overseeing the department function and managing employee. A HRM need good communication skill as well as decision making capability. On the other hand, a project manger begins by formulating a project goal and objective then proceed to integrate people once the project begins. One important thing to note is that while they have different roles in an organization, both require management skill and human resource management to complete their functions. Therefore, it is important to understand the role of each of them help you to get the most out of both.
Stuck with your Interview?
Get in touch with one of our experts for instant help!
Messenger
Live chat
Time is precious
don't waste it!
Get instant essay
writing help!
Plagiarism-free
guarantee
Privacy
guarantee
Secure
checkout
Money back
guarantee
Get a Free E-Book ($50 in value)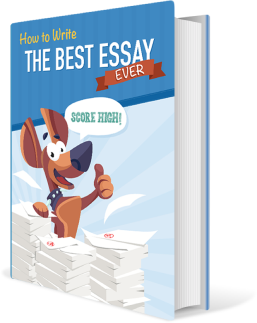 How To Write The Best Essay Ever!