Home
/
Research Paper
/
Inpatient Mental Health Care: Overview, Contribution, and Future Trends, Research Paper Example
Inpatient Mental Health Care: Overview, Contribution, and Future Trends, Research Paper Example
This Research Paper was written by one of our professional writers.

You are free to use it as an inspiration or a source for your own work.
In the contemporary world it is vital to preserve the health of each individual, regardless of the age, color, or financial ability. The past decades have marked a new name for the quality and efficiency of health care services, and this name is continuum. A continuum is a specter of aging services. In other words, it is a wide-ranging and integrated system of services that directs and tracks patients over time and consists of preventive, long-term, transitional, and acute care. An incorporated continuum involves active partnership between local providers in two common groups. The first group takes in home health services, retirement communities, physicians, hospitals, hospitals, and nursing homes. The second group includes community-based or social help. Inpatient mental health care plays a vital role in the continuum of the general health care, and is an indispensable structural unit of the health organization. In this paper I will look at inpatient mental health care as a component of the health care continuum, discuss its contribution to health management taken as a whole, and research the future trends and changes of mental health care.
The goal of the mental health care in the United States have been trying to help people of all ages live independent and carefree lives by means of receiving enhanced mental care inside the community. The acute inpatient services have not always obtained enough attention required to ensure that the ones who actually use the service are completely engaged in planning and structuring their own effective and safe health care plan, which forced to emphasize the importance of the community services. It is important to realize the positive effects of mental care service that was influenced by the national and local effort of the health care providers. They include: easy accessibility of professional help and advice by different age groups, promotion of health activities, diversified training of mental care staff, emerging of acute care forums, and improved authenticity of the clients seeking mental health assistance. Resources in the public health care system are allocated for people with disabling or potentially disabling mental diseases, people who are in crisis, people who are not able to access health care other than taking advantage of the public assistance, and people involved into criminal justice. Inpatient services are designed to help people with violent behavior, mental illnesses, or suicidal behavior.
"The continuum of care begins in the acute care facility. Examples of different acute care facilities in which psychiatric care may originate may include medical-psychiatric unit of a hospital, transitional-care hospital, freestanding psychiatric hospital, community-based psychiatric hospital, or forensic hospital" (Shives, 2007). Due to the fact that tremendous pressure has been put on psychiatric hospitals to cut the financial spending, clients no longer spend weeks in these establishments, but rather undergo crisis stabilization and are transitioned to less restricted environment. The transaction is performed by the nurse case manager, who actually sets the care continuum. The continuum care may be carried on to transitional establishments, as well as home health care. Moreover, a patient might be transferred to long-term care facilities, as part of a subacute care unit. The length of stay in the mentioned level of continuum may vary depending on the Medicare or insurance providers. A general scheme of continuum care has been developed for the inpatient mental health care applicants. Firstly, a potential patient with certain clinical symptoms is assessed and treated with appropriate medication and therapy. If the response to the treatment is positive, the patient is given the same level of care. If the response is poor, the insurance company is notified and the patient undergoes criteria for hospitalization. As soon as the crisis is stabilized, the health of the patient is evaluated and level of community mental services is being planned. These levels include adult day care, home health care, self-help resources, subacute care unit, rehabilitation at community mental health, or nursing facility.
To identify future trends of mental health care one should track the history of mental treatment programs proposed to the citizens of the United States. Over the past decades delivery of psychological care has been significantly changed. For instance, patients with various emotional and mental problems received treatment locally 50 years ago. In fact, specialists who worked for the government treated them in hospitals only. "Of the 1.7 million psychiatric patient-care episodes in 1955, 77 percent were in 24-hour hospital services. At that time, government-owned psychiatric hospitals and specialty mental health clinics accounted for 84 percent of mental health spending" (Colleen 2004). Health Care reforms provided by the US government have changed the very basic approach of obtaining psychological help, along with other medical services. Privately owned clinics and health care centers, psychologists and psychiatrists who work on the individual basis became an alternative for those clients willing to pay more, get elite consultations and help. During the last 10 years ordinary Americans obtained access to almost all types of medical help. In fact, privately owned medical institutions specializing on treatment of mental diseases form approximately 85 % of total medical institutions on the territory of the USA. The decline of inpatient mental health care was observed when pubic insurance enabled access to privately owned clinics. By partially or fully covering medications and services cost it now allows patients receive almost all types of mental health care despite triage level. Once customers can use it they usually have more options in deciding which medical institution to choose.
Recently there is a decrease in growth of private psychiatric workforce. However, according to Substance Abuse and Mental Health Services Administration's (SAMHSA) Center for Mental Health Services (CMHS) they will be supported and regulated by the government. It is not a secret that the quality of both inpatient and outpatient public health care services provided by these institutions is rather controversial issue. On the one hand, possibility of treatment by unprofessional doctors can cause severe problems in the general health of the nation. On the other, being regulated by the government, mental health care service be of better quality by means of providing medical care on individual basis, thus paying close attention to every single patient. "Although these organizations many limitations and frequent funding shortfalls, according to the report, they may be the only entities in the community that interact with each of the disparate federal, state, and local agencies and provide integrated services, supports, and opportunities for recovery in one location", states CMHS (Daly 2007).
By updating mental health service recommended to the clients government will both allow clinics and heath care centers be more independent and increase protection of people who suffer with mental disorders. The fist step of improving medical institutions that specialize on mental disorders will be expanding the role of information technologies. A variety of tests and additional examinations will be implemented to increase the level of professionalism of psychologists and psychiatrists. It has been investigated that "although primary care physicians were increasingly sought over the last decade to treat mental disorders, the intensity and adequacy of those treatments remain poor" (Daly 2007). The research has also shown that private psychiatrists spent approximately 45 % of their work time being involved direct doctoral practice, while those who worked in public medical institutions – only 28 %. Thus, government plans to assist such health centers development and remove certain restriction.
Based on the evidence written above I can assume that future development of inpatient mental health care services will be provided out of the public hospitals. It is logical to consider that inpatient mental health was impossible several years ago due to the fact that technologies were not developed enough to provide mentally diseased people with adequate help outside of the hospital. Nonetheless, recent psychological and physiatrists activity has shown that patients need less time to be treated stationary at the hospital. The only problem that can somehow oppose or restrict inpatient mental health delivery is the risk associated with the use of medications inappropriately or even some illegal activity connected with their spread and usage. Being controlled accurately, inpatient medical care will most likely be provided by either privately owned health centers or become a part of home care.
References
Colleen L. Barry, "Trends in Mental Health Care", The Commonwealth Fund, November 2004. Retrieved March 15, 2009 from <http://www.commonwealthfund.org/Content/Publications/ Issue-Briefs/2004/Nov/Trends-in-Mental-Health-Care.aspx>
Daly, Rich. "Several Trends Shaping Future of Mental Health Care in US". Psychiatry News May 4, 2007 Retrieved March 15, 2009 from <http://pn.psychiatryonline.org/cgi/content/full/42/9/11-a>.
Shives, Louise. "Basic concepts of psychiatric-mental health nursing" (7 ed.), Lippincott Williams & Wilkins, 2007.
Stuck with your Research Paper?
Get in touch with one of our experts for instant help!
Messenger
Live chat
Time is precious
don't waste it!
Get instant essay
writing help!
Plagiarism-free
guarantee
Privacy
guarantee
Secure
checkout
Money back
guarantee
Get a Free E-Book ($50 in value)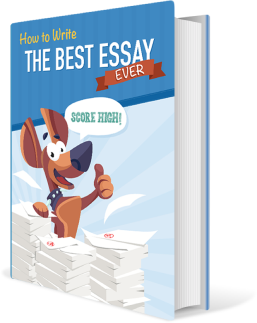 How To Write The Best Essay Ever!