International Students in the United States, Essay Example
Pages: 5
Words: 1360
Essay
This Essay was written by one of our professional writers.

You are free to use it as an inspiration or a source for your own work.
Culture is a concept that is interwoven into every aspect of life. For example, culture can be defined as that which we know, think, and feel about the world, coming from our own subjective perceptions (Milton 2003).  It is also what we are taught through other's interpretations of how things work. All of who we are, no matter where it comes from, can be considered our culture. In another sense, culture can be understood as the meaning that individuals give to objects, events, behaviors, and even appearance (Parrillo 2014). Language is an extremely central component to identity, which is tied to the values and customs of one's culture. According to Edwards (2002), "One's language is one's inheritance," and inheritance is important to identity. Therefore, it is essential that we respect the many cultures and languages that thrive within the United States today. Naturally, this includes students who are attempting to get an education here in the United States, especially without the benefit of speaking English. There is little doubt that retaining one's culture through one's language gives a person a sense of who they are, yet that should be a plus, not a minus. Nevertheless, international students struggle, especially in regards to the English language. This paper addresses the need to honor and respect different cultures and languages within the United States, and to understand how difficult it is for international students in the U.S. to become comfortable in a culture not their own. This paper discusses an interview conducted with my neighbor, a woman from Mexico who is going to school here in the U.S.; she is now attending West Virginia University in Morgantown City. This account gives insight into her situation, and the situation of many other international students here in the United States.
According to my neighbor, she told me that and her family arrived in the United States as farm workers in 2013. My neighbor had moved here right after finishing high school in Mexico (Personal Interview 2015). They left behind a rich cultural heritage of traditions, relationships, and close bonds, and came to the U.S. in an attempt to find work and better living conditions. In a sense, they started most "at the bottom" as new immigrants. My neighbor's family had never spent time in the U.S. and they were unable to speak English. Language, being the key to cultural success and seeming assimilation, was not something that allowed them to assimilate very well at first. Graciela's family dreamed of "living the good life" in America, and their desire to assimilate was heartfelt. Yet, they did not wish to lose their own cultural identity, and in the U.S. they were faced with discrimination. My neighbor shared with me about being judged unfairly based on race – the non-Latinos in the area seemed to make decisions about them based on appearance and their struggle with the language. Eventually however, Graciela slowly began to learn the language and experienced cultural diffusion (Parrillo 2013) when she attended West
Virginia University.
Nevertheless, it was a struggle for her. She often felt that she and her family were excluded from the dominant culture due to language barriers, and she struggled a lot in school (Personal Interview 2015). She was also concerned with retaining her Mexican identity. She told me very clearly that she was so glad to have come to the U.S. when she did, even though it was hard.  She explained that if she had come when she was younger – like her little sister, Anna who was 10 at that time, she might not want to be Mexican anymore, and maybe wouldn't have cared as much about being from another culture. Clearly, Graciela wanted to fit in, achieve success at school, and retain her cultural identity (Parillo 2013). Yet, she shared with me that she felt that if she had been a speaker of English, especially a native speaker of English, she would have had much more access to the seeming resources available to native English speaking college students.
From my interview with Graciela, and just from my experience of watching and talking to other international students, they all seem to be having a similar experience. Many struggle with the language and the culture. It is as though they are torn. They want to understand native English speakers, and be understood, but at the same time, it seems as though there is a desire to be OK and accepted for who they are – no matter what culture they are from. This is apparent to me whenever I try to say hello to someone in their native language; they really seem to appreciate the effort.
Ultimately, being a part of two different cultures seemed to give Graciela some benefits that myself, and many of my friends, do not have. For example, while my neighbor's family came to be a part of the larger, more dominant culture around them; more families from Mexico were arriving. In this way Graciela did have the opportunity to continue embracing her cultural heritage, especially through language, while diffusing a bit of Mexican culture into the larger U.S. society (I am a perfect example of this). At any rate, this was vitally important to their family in that they did not have to lose all of their own unique culture; even Anna was able to retain a lot of her "Mexican-ness."
Using the account of my neighbor Graciela, a non-native English speaking international student, and her family, they struggled to assimilate by learning English and U.S. culture, while retaining (and being proud of) their Mexican culture. This was especially evident in Graciela's college experience. Despite her trials, she did learn English very well, West
Virginia University is much easier for her now, she has made friends, and she says she feels comfortable living in Morgantown city. Graciela is an excellent example of what other international students must feel as well. International students struggle, especially in regards to the English language. Consequently, there is a need to understand how difficult it is for international students in the U.S. to become comfortable in a culture not their own. At the same time, this means there is also a great need to honor and respect different cultures and languages within the United States (Andersen and Howard 2012). There is little doubt that retaining one's culture through one's language gives a person a sense of who they are, and this is important to acknowledge when it comes to associating with international students.
Our cultural identities are absolutely tied to the languages we speak; there is an undeniable connection between culture, language, and the way in which we experience the world (Parillo 2013). In the U.S. today many people speak many different languages, and this is a reflection of differing cultures. Retaining the uniqueness of one's culture, especially through one's language, gives a person a particular sense of unity. Having a sense of community, a desire to preserve a cultural history, and a sense of belonging is very important to many people (Edwards 2002). As such, international students should be honored and respected for who they are. Yet, native English speakers in the United States should also make an effort to understand how very difficult it can be to enter a new culture, attempt to get an education, and the whole time struggle with a language not your own.
My interview with Graciela shows that this is a real occurrence with in the U.S. Without a doubt, other international students feel as she did, and sometimes still does, in trying to make a life in a new culture, especially in the challenging world of college. It should be our role, as native English speakers, to help international students feel more comfortable in a culture that is not their own, let them know that they are honored for who they are, and to help them learn to be more proficient in the English language – whenever possible.
Works Cited
Andersen, Margaret, and Howard Taylor. Sociology: the essentials. Cengage Learning, 2012.
Edwards, John. Multilingualism. Routledge, 2002.
Milton, Kay. Environmentalism and cultural theory: exploring the role of anthropology in environmental discourse. Routledge, 2013.
Parrillo, Vincent N. Strangers to these shores. Pearson, 2013.
Personal Interview. Graciela. 2015
Time is precious
don't waste it!
Get instant essay
writing help!
Plagiarism-free
guarantee
Privacy
guarantee
Secure
checkout
Money back
guarantee
Get a Free E-Book ($50 in value)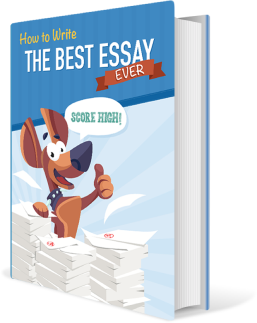 How To Write The Best Essay Ever!