Home
/
Coursework
/
Interpersonal Relationships: Professional Communication Skills for Nurses, Coursework Example
Interpersonal Relationships: Professional Communication Skills for Nurses, Coursework Example
This Coursework was written by one of our professional writers.

You are free to use it as an inspiration or a source for your own work.
Introduction
Communication tools in the nursing practice environment are of critical importance in the development of new ideas and strategies to manage a number of essential tasks. For example, medication administration requires a concerted effort from nurses as they manage this process so that it does not pose a risk to any patients at any stage. Therefore, communication among nurses, pharmacists, and other employees must be continuous and consistent in favor of improving medication administration on a regular basis. When communication is regular among nurses, there is a greater possibility that medication-related risks will be alleviated in order to promote patient safety at a high level. This process requires the use of different types of tools which are designed to facilitate communication in ways that promote greater productivity and strength among nurses who administer medications. These tools reflect the priorities of the nursing profession and provide a basis for examining new strategies to improve this process on a continuous basis. The following discussion will address the role of communication tools in greater detail in order to manage and improve medication administration efforts at a consistent level to promote greater patient safety awareness and efficacy in response to the demands of the practice environment.
Body
The adoption of different tools to accomplish the intended objectives in medication administration requires nurses to be trained in the use of these tools to achieve optimal benefits. For example, the BCMA chart is often used in conjunction with a scanning device in order to identify potential errors in administering the wrong medication or an inappropriate dosage. This tool also monitors when medications are due for administration and when it is too early to give them to a patient. This tool operates as a communicative tool between nurse and pharmacist in order to accomplish the intended objectives and to recognize the potential risks related to administering medications to patients. Other tools include the Pyxis machine, which requires proper identification via password in order to access the system in the appropriate fashion. In addition, this system provides a level of oversight that aims to prevent nurses from improperly administering medications to patients without the appropriate authorizations and level of oversight. The machine gives off a signal when there is a discrepancy associated with the medication to be given to a patient in order to prevent misuse of medications, along with warnings regarding the use of specific narcotic medications to ensure proper dosages. This process requires nurses to communicate effectively and to increase the level of support in this area to ensure that as few medication errors are committed as possible (Wulff et.al, 2011). This process also demonstrates the importance of understanding how to communicate to enhance productivity and to manage medications without a high risk of errors (Nagar, 2015).
For nurses, communication regarding medications must be evaluated as a critical task in order to accomplish the intended objectives in minimizing errors as much as possible. It is important for nurses to actively contribute to this process and to understand the risks that are associated with medication administration that could be avoided or prevented through active communication (Arnold & Boggs, 2015). This involves open lines of communication and the development of trust among colleagues so that nurses are able to effectively manage this process without posing a risk to their patients (Arnold & Boggs, 2015). In this context, nurses must be able to share their ideas and acquire the training that is necessary to adjust to new tools that are adopted for the purpose of improving medication administration in different ways (Arnold & Boggs, 2015).
An organization must reflect upon the options available to its nurses in order to effectively manage medication administration at the necessary level. This process requires nurses to actively communicate the medication needs of the patient population and to be successful in supporting a framework that will contribute to improved medication administration in many organizations (Smith, Giuliano, & Starkowski, 2011). This process is instrumental to the learning curve of nurses and supports the continued development of communication to enhance medication administration at all levels (Smith et.al, 2011). In primary care facilities, for example, medication administration is an evolving process that requires nurses to be proactive in meeting the needs of their patients and to recognize that medication errors may pose a risk to entire population groups, not simply individuals (Smith et.al, 2011). These tools support the continued development of new strategies to accommodate patients within these populations so that communication is clear, concise, and appropriate for all medication administration needs and wants (Smith et.al, 2011).
Conclusion
The adoption of specific tools to accomplish effective medication administration is an important step towards the discovery of new ideas and approaches for nurses to take that involve enhanced communication across different channels. Nurses must be prepared to manage the tools associated with medication administration and to communicate the requirements for each patient so that fewer errors are generated in this manner. This process supports an effective understanding of medication administration tools and resources that will have lasting impact on the nursing population. It is imperative to maintain a strong and committed approach to this process in order to accomplish the intended objectives and to meet or exceed expectations regarding medication administration events.
References
Arnold, E. C., & Boggs, K. U. (2015). Interpersonal relationships: Professional communication skills for nurses. Elsevier Health Sciences.
Nagar, S. (2015). Reducing avoidable time delays in immediate medication administration-learning from a failed intervention. BMJ Quality Improvement Reports, 4(1), u206468-w2612.
Smith, M., Giuliano, M. R., & Starkowski, M. P. (2011). In Connecticut: improving patient medication management in primary care. Health Affairs, 30(4), 646-654.
Wulff, K., Cummings, G. G., Marck, P., & Yurtseven, O. (2011). Medication administration technologies and patient safety: a mixed?method systematic review. Journal of Advanced Nursing, 67(10), 2080-2095.
Stuck with your Coursework?
Get in touch with one of our experts for instant help!
Messenger
Live chat
Time is precious
don't waste it!
Get instant essay
writing help!
Plagiarism-free
guarantee
Privacy
guarantee
Secure
checkout
Money back
guarantee
Get a Free E-Book ($50 in value)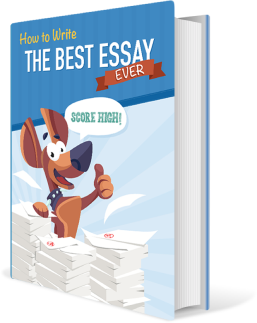 How To Write The Best Essay Ever!