Introduction to Environmental Science, Research Paper Example
This Research Paper was written by one of our professional writers.

You are free to use it as an inspiration or a source for your own work.
Introduction
The red cocked woodpecker is amongst some of the world's endangered species that are presumably in danger of becoming extinct. Specifically, the federal government enlisted five endangered species, namely: Smooth Purple Coneflower, Pondberry, Wood Stork, Shortnose Turgeon and Red-Cockaded Woodpecker (RCW) (Walters, Crowder and Priddy 251). Endangered Species Act (ESA) propose federal agencies to undertake immediate proper Biological Evaluation (BE) and conversation mechanism on these enlisted species. Historically, the RCW was widely a commonly distributed bird especially the Southern United States. For instance, during the European colonization period, they were estimated to range 'from 920,000 to 1.5 million groups'(Costa, Ralph, and Daniels 129).However, its population dwindled over time to about 'approximately 10000 individuals in 4000 widely scattered, isolated and declining groups' (Costa, Ralph, and Daniels 130).Currently, only an estimated 14,068 RCW are surviving in 5627 established active clusters located across about 11 states. Thus, this paper examines the RWC species habitation, its geographic distribution, reasons for the species decline, and appropriate species recovery measures instituted.
Endangered Species: The Red-cockaded Woodpecker
The RCW scientifically referred to as Picoides Borealis acquired its cockade name from early 1800. Characteristically, the RCW has white horizontal stripes with a black ladder back pattern (Conner, Rudolph and  Walters 132).  Also, its head is usually black with large white cheek patches on either side that make it distinguishable from other common woodpecker species. It averages about 22 cms in length and 46 to 50 grams in weight with a dull white chest that contains scattered black spots (Phillips and Hall 589). A tiny red feather patch exists behind an adult male that usually changes cockade when exited while a juvenile male has a red patch centered on its black crown. Additionally, RCWs are co-operate breeders with each breeding pair consisting at least one male helper (Phillips and Hall 590).  Furthermore, it shares its southeast habitat with seven other woodpecker species like hairy, downy, pileated, red-bellied, red-headed, sapsucker, and northern flicker woodpeckers (Rossell and Gorsira 24).
Primarily, the southeastern United States region is the indigenous residence of the RCW. For instance, historically, RCW were observed as far as New Jersey in the north and Florida to the south (Shibu, Jokela and Miller 98). However, their geographical range has currently declined, especially over the last 30 years, to limited portions of Sussex and Southampton counties, the southern half of Georgia, eastern half of North Carolina, Florida, and Southeastern Virginia. Nonetheless, sparse population exist in Mississippi, Western Texas, Alabama, Arkansas, and Oklahoma (Shibu, Jokela and Miller 98).
The primary habitat that RCW prefer is the mature longleaf pine (Pinus palustris) ecosystem existent in the coastal plains though few are existent in other pines and loblolly around the Piedmont region (Phillips and Hall 593).  Unlike other woodpeckers that make cavities in dead wood, RCW usually bore 10 to 14 cm deep nesting and roosting cavities in mature (60-80 years) living pine trees. In their ecological niche, the trees that RCW make cavities on are mostly infected with the red heart fungus that softens the trees' heartwood thus permitting vertical chamber excavation (Phillips and Hall 597).  Apart from the primary cavity users (RCW), secondary cavity beneficiaries like birds, lizards, snakes, frogs and squirrels either roost or nest in such cavities.
Reasons for RCW Species Decline
Some of the factors leading to the decline of RCW species is natural and human impact that emanate from both living and non-living things. Urbanization has led to the replacement of RCW habitats with roads and several buildings. Logging practices carried out, especially before the late 1800s, were very detrimental (Shibu, Jokela and Miller 102).Also, cutting of second-growth longleaf pines currently and loss of residual trees has significantly reduced the trees population. To a large extent, the fire suppression regime has led to the replacement of longleaf pine savannah with other pines and mixed hardwood forests that are not conducive to RCW survival (Conner, Rudolph and Walters 347). Statistically, the longleaf pine communities decreased from approximately 24 to 37 million hectares to, only 1.2 million hectares presently on the Gulf and Atlantic coastal regions (Conner, Rudolph and Walters 348).
Apart from the natural impacts, abiotic and biotic elements also influence RCW survival. Various predators like climbing gray rat, cooper's hawks, southern flying squirrels, and sharp-shinned hawks, usually invade RCW nestlings and eggs threaten RCW survival. (Costa, Ralph, and Daniels 145). Lastly, disease prevalence in the forests has reduced their population to a large extent.
Management and Species recovery efforts
If species population decline continues to be prevalent due to fragmentation and continual habitat loss, RCW may be vulnerable to the risk of extinction. Therefore, the US Fish and Wildlife Service (USFWS) has taken several mitigation measures to manage the endangered species (Phillips and Hall 598).  Federal and state agencies have undertaken early to mid-seasonal fires applications that spur older longleaf pines preservation. The existing cavities have been maintained as artificial cavities developed in chainsaw-excavated live pine trees. For instance, South Carolina's Francis Marion National Forest has developed various artificial cavities that RCW can roost and nest (Shibu, Jokela and Miller 116).
Hardwood removal on colony sites and future colony growth encouragement are essential for RCW population Upsurge. Essentially, it prevents possible habitat fragmentation that could isolate the helper woodpeckers that are vital for population upsurge. Apart from conservation efforts on public lands, private lands conservation strategies have been undertaken at Safe Harbor (Phillips and Hall 598).  The private landowner has implemented several habitat improvement practices like prescribed burning, cavities installation and midstory hardwood removal.
Conclusion
USFWS has enlisted RCW as one of the endangered species facing the risk of extinction. It resides in mature longleaf pine trees where it bores holes cavities for habitation. Presently, its population has receded partly due to decline in pine forest cover that offer a suitable habitation and ecosystem for their survival. Harsh climatic conditions and various predators have also threatened the species survival. Consequently, the USFWS has instituted several species recovery measures such as maintaining existing cavities, developing artificial cavities and managing colonies.  Additionally, private habitat conservation plans have been carried out on private lands like Safe Harbor to complement public conservation efforts.
Works Cited
Conner, Richard N, D C. Rudolph, and Jeffrey R. Walters. The Red-Cockaded Woodpecker: Surviving in a Fire-Maintained Ecosystem. Austin: University of Texas Press, 2001. Print.
Costa, Ralph, and Susan J. Daniels. Red-cockaded Woodpecker: Road to Recovery. Surrey, B.C: Hancock House, 2004. Print
Jose, Shibu, Eric J. Jokela, and Deborah L. Miller. The Longleaf Pine Ecosystem: Ecology, Silviculture, and Restoration. New York: Springer, 2006. Web. 30 Nov. 2015.
Phillips, L. C., and B. S. Hall.  2000.  "A historical view of red-cockaded woodpecker habitat on Fort Polk, Louisiana."   Journal of Field Ornithology 71 (2000):585-596
Stuck with your Research Paper?
Get in touch with one of our experts for instant help!
Messenger
Live chat
Time is precious
don't waste it!
Get instant essay
writing help!
Plagiarism-free
guarantee
Privacy
guarantee
Secure
checkout
Money back
guarantee
Get a Free E-Book ($50 in value)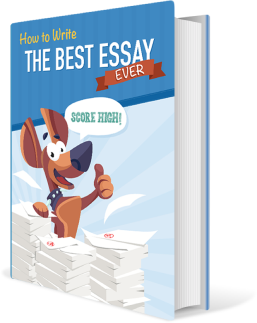 How To Write The Best Essay Ever!