Introduction to World History, Essay Example
Pages: 3
Words: 696
Essay
This Essay was written by one of our professional writers.

You are free to use it as an inspiration or a source for your own work.
Standage discusses how the United States engaged in cultural imperialism during the twenty-first century, which the rise of Coca-cola as a truly global brand after World War II and America's rise as a global superpower attests to (Standage 251). One important component of cultural imperialism is that the hegemonic state—the United States—exports like Coca Cola as America's iconic cultural product to its client states around the world in addition to American/western values become consumed as well. During the Cold War, Coca Cola came to symbolize not only America but also American values of liberty, democracy, and free-market capitalism as Communists perceived of Coca-Cola as a signifier of all that was wrong with democracy (257). Communists sympathizers living in France who decried the mere presence of Coca-Cola factories, and they sought to halt all operations in France on various claims including that they were poisoning the moral fabric of French culture and society (258). Thus, both the French and the Soviets viewed Coca Cola as a source of pollution that sought to undermine French and Soviet values with American ones. As such, Coca Cola failed to fully infiltrate in Soviet bloc countries amidst the tumultuous Cold War in which American capitalism and democracy was pitted against Soviet communism .
Despite the fact that thousands of people lost their lives in these various uprisings, the term "Arab Spring"—which unequivocally sanitizes reality—was coined by an American scholar referring to various peaceful uprisings in the Middle East spawned by ordinary people who were sick of their corrupt governments and sought to overthrow them. While it suggests that the autocratic regimes crumbled in the face of the popular will, the reality is that the uprisings exacerbated rather than ameliorated simmering tensions within the Middle East region.  Coca Cola has historically not done well in the Middle East due to the company's historical business endeavors in Israel (Standage 261). Indeed, for decades, from the vantage point of the Middle East, American foreign policy was aligned with the Coca-Cola industry. Although the majority of countries in the Middle East are anti-American and decry American values, Middle Eastern consumers still continue to consume the delectable beverage. As a result of the alignment between Coca-Cola and American foreign policy—mainly, their alliance with Israel—Pepsi became a popular alternative to Coca-Cola as a result of the historical antipathy between the Middle East and Israel. The ban on alcohol in the region combined with the hot climate there rendered Coca Cola a tasty and popular beverage and thus a promising market. Egypt is the largest market for Coca-Cola in the Middle East, so the Arab Spring uprisings unequivocally disrupted the operations there to an extent as a result of the sharp decline in tourism to the region, which comprised a large source of income for Egyptian workers. Nonetheless, the upheavals in Egypt actually aided the Coca-Cola industry in Egypt by catalyzing new marketing campaigns for the business as it was forced to tap into consumer psyches of Egyptians. Doing so would help improve the nation of Egypt, thereby enabling Coca Cola to be the cultural leaders in foreign countries by marketing the product as aligned with all cultures, even those that are often considered antithetical to America.
I believe that Coca-Cola to an extent symbolizes globalization today because it has transcended all divisions whether cultural, regional, national, and economic. Coke is a business, and thus it must take a globalized approach to its marketing in order to maintain a strong consumer base and continue to yield higher profits. As such, I do not think that Coca-Cola can necessarily change the world, especially as anti-American sentiment continues to escalate. The presence of Coca-Cola in certain locales can conjure up more ire than eradicate it. It was quite helpful nonetheless to study world history through six glasses because it helped me enjoy learning about world history in a way that I will undoubtedly remember. A fascinating narrative of world history through consumption enlivened various global and local processes and allowed students to make meaningful connections. Comparing the various beverages with others helps students such as myself understand world historical from a social historical perspective, which is often eschewed in world history classes.
Time is precious
don't waste it!
Get instant essay
writing help!
Plagiarism-free
guarantee
Privacy
guarantee
Secure
checkout
Money back
guarantee
Get a Free E-Book ($50 in value)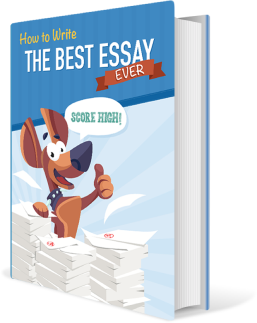 How To Write The Best Essay Ever!