Investment Project, Research Paper Example
This Research Paper was written by one of our professional writers.

You are free to use it as an inspiration or a source for your own work.
The name Warren Buffett is virtually synonymous with the stock market and wealth, the latter having been obtained primarily from his savvy in the former. He is an international household name as a result of his investment savvy; his wealth; his and his partner Charlie Munger's hugely successful running of Berkshire Hathaway; his philanthropy; and his advice-giving quotes, some of them quite humorous. John Templeton, another investment legend, who shared Warren Buffett's investment views and humour said in a 2004 TV interview, "When you find the crowd is trying desperately to sell, help them and buy. When you find the crowd is trying overenthusiastically to buy, help them and sell. It usually works out" (Thomas, 2012). This sage advice, however, requires following the market closely each trading day and, as with all investments, not to buy more—or even any– shares than the investor's financial holdings can absorb should it not work out. For this project, time does not permit following the actions of the crowd.
Another piece of important advice that Buffett dispenses is, "If you want to make money in the equity market … buy shares in companies you'd be happy to hold if the market shut down for 10 years" (ibid.). Buffett believes in investing for the long term. Again, the time allocated for this project does not permit that type of investing. However, investing for the long term does not always guarantee a positive result. All it takes is some company scandal, a natural disaster, or a new product—especially in the hot electronic market–by a competitor and a darling of the market equity does a free fall. Also, investors will not soon forget the exhilarating dot com period of the late 1990s when they were all spewing forth profits like geysers. Then the abrupt downfall to virtually zero value and broke investors who had been too greedy and careless.
Buffett believes in buying cheap and holding for long periods. Buffett actually got his start buying Coca-Cola shares during the 1987 market crash, and he has bought many more—at opportune times—since then. They make up Berkshire Hathaway's second largest holding (ibid.). One of Buffett's quotes, "Buy low, sell high" is one that most people know, but to which not all adhere. Again, the time frame of this project does not permit the implementing of that advice. Another piece of sage advice that Buffett has often dispensed is that investors should know their shares; and it is on the basis of this advice that this student has used the $100,000.00 to buy blue chip shares from two major companies. The first shares are Wal-Mart ones, trading on the New York Stock Exchange (NYSE). This student began following Wal-Mart shares over a decade ago and knows that their share prices usually move upward; and a bonus of that is when they reach a certain level a two for one split occurs after which the investor has twice as many shares as before. Wal-Mart is also huge, having stores in several countries. Furthermore, its merchandise is totally diversified, ranging from groceries to complete lines of family clothing to jewellery, to photography, etcetera. It is, therefore, not unreasonable to believe that Wal-Mart will never go broke. It is a safe blue chip stock whose share price depicted on a line graph would not show valleys and mountains, but a fairly straight line at an approximate 25 degree angle. Its price range for the past year is from 48.31 to 62.63 (TD Waterhouse).
As a result of the foregoing this student purchased on Thursday, April 26, 2012, 1,000 shares of Wal-Mart Stores Inc (WMT) on the NYSE at $58.95 per common share for a total sum of $58,950.00 plus the stated $10.00 (would be much higher in an actual trade) commission for a grand total of $58,960.00. On Friday, April 27, 2012, this stock was sold for $59.03 per share, for a total sum of $59,030.00 minus the stated $10.00 commission (which would be much higher for this dollar sum on an actual trade), for a grand total of $59,020.00. When $58,960.00 is subtracted from $59.030.00, a net profit of $60.00 is realized. Standard and Poor's stock report gave Wal-Mart stock four stars out of five. The First Call Earnings Valuation Report shows 15 analysts rating the stock as a hold; three rating it a buy, and five rating it a strong buy with one lone analyst rating the stock as an under perform. The fact that Wal-Mart stock pays a dividend, albeit a small one of $1.59, is an added feature. Another plus is the strong earning per share of $4.54. The stock's market capitalization is $200.58. Its P/E is 13.0x, the lowest in the retail industry, meaning that investors have very low expectations for growth of this stock. Yet, the EPS has increased this past year by 8.18%, which is above the industry average. There are currently both good news and bad news about this stock, mostly the former. The good news is that Wal-Mart is giving $2 Million toward hunger relief this spring and also helping to revitalize wildlife habitats. The bad news is that Venanzi Luna, a deli manager at the Wal-Mart store at Pico Rivera, California, has started a petition "for the resignation of Wal-Mart Stores Inc. S. Robson Walton and CEO Mike Duke as well as for 'a thorough and independent investigation by a highly-respected external organization'" (ibid.). As of the 27th of April, 2012, 4,300 signatures had been collected.
The second order of shares was purchased on Thursday, April 26, 2012, and consisted of 1,000 Suncor Energy (SU) on the NYSE at $31.99 per share for a total of $31,940.00 plus the stated $10.00 commission (which is far too low for this amount of money) for a grand total of
$31,950.00. These shares were sold on Friday, April 27, 2012, for $32.27 for a total of $32,820.00 minus the stated $10.00 commission equals a grand total of $32,810.00. When $31,950.00 is subtracted from $32,810.00, a net profit of $860.00 is realized. This stock is another one that this student has followed closely for a number of years. It is a solid blue chip stock, although not without controversy due to countries wanting some oil brought in through pipes lines, but nobody wanting the oil pipes lines laid through their areas, something that must happen if the oil is going to reach its destination.
While Standard and Poor have given this stock only a three star rating, The First Call Earnings Valuation Report has six analysts giving it a buy, two giving it a strong buy, three giving it a hold, and none giving it less than that. This stock also has the added feature of paying a dividend, albeit a small one of 0.44 per share. Its earnings per share (EPS) are solid at $2.77. It does, however, have a high P/E 11.7x, which means that investors are positive about this stock, that it is not an under valued stock and, therefore, not one that value investors such as Warren Buffett, Charlie Munger, and John Templeton would seek out. The market cap is 50.1B, and the shares compare well with others in the same type of industry. The year's price range is from $22.55 to $47.00, with Friday's price being at $32.27. Unfortunately, the news posted on the TD Waterhouse site is negative, with all five posted write-ups dealing to a greater or lesser extent with the hazardous leak at Sarnia (ibid.).
To sum up, this student spent $90,910.00 on stock purchases, leaving $9,090.00 for whatever may be necessary. On that $90,910.00, the student made a profit of $920.00 in one day, which is 10+% and considered to be very good. While both sets paid dividends, neither was purchased for that reason. There are, however, sites that list high-paying dividend stocks. Harry Domash says that he omitted companies that pay below 2% or above 25% because they are too risky. Money-Zine.Com points out that "When interest rates are low retirees and other investors turn to dividend paying stocks to provide them with a reliable source of income."
References
Domash, H. Dividend Detectives. Retrieved on April 29, 2012, from http://www.dividenddetective.com/big_dividend_list2.htm.
Money-Zine.Com. Retrieved on April 29, 2012, from http://www.money-zine.com/Investing/Stocks/Dividend-Paying Stocks.
TD Waterhouse. WebBroker. Retrieved on April 29, 2012, from https://webbrokersoc.tdwaterhouse.ca/StartPage.
Thomas, S. (April 20, 2012). Learning from the gurus. Retrieved on April 29, 2012, fromhttp://www.fm.co.za/Article.aspx?id=170165.
Stuck with your Research Paper?
Get in touch with one of our experts for instant help!
Messenger
Live chat
Time is precious
don't waste it!
Get instant essay
writing help!
Plagiarism-free
guarantee
Privacy
guarantee
Secure
checkout
Money back
guarantee
Get a Free E-Book ($50 in value)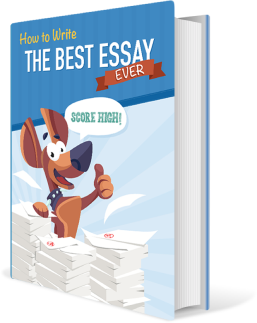 How To Write The Best Essay Ever!