Jesus & Mohammed, Essay Example
Pages: 5
Words: 1335
Essay
This Essay was written by one of our professional writers.

You are free to use it as an inspiration or a source for your own work.
If I could have dinner with Jesus and Mohammed, I would ask them if they really had to bring a new religion given the fact that Judaism was already there. This is because Christianity and Islam like Judaism also call themselves Abrahamic religions and both religions have borrowed certain beliefs and faith elements from Judaism. This question is important to me because if we look at current affairs, most of the conflicts involve Abrahamic religions. Moreover, I believe that since Moses already represented the same God that Christians and Muslims claim to follow, the founding of two new religions only lowered the chances of unification among the followers of the same God.
Jesus would reply that even though Moses did spread the word of God but that didn't solve the problem of man's sinful nature as a result of Adam's actions. Because of Adam's sin, we were separated from God and mankind was not capable of overcoming the sin by its own efforts (Covington & Covington). Thus, something had to be done to unite the humanity with the God. Due to the magnitude of the sin, no one could have been a better choice than the God's own son. Jesus would add that sending him to the earth was also a God's way of showing love towards his creation as the Bible says, "For God so loved the world, that he gave his only Son, that whoever believes in him should not perish but have eternal life" (John 3:16) (OpenBible.Info). Jesus may also add the he was, in a way, sent to complete Judaism because Judaism already had told a prophecy about him and the people of Palestine were waiting for him. Judaism had already foretold his coming into the world as a Messiah who would be born among them (Christianity.Com).
Muhammed would say that the need for Islam arose because the followers of Christianity and Judaism had digressed from the teachings of God as preached by Moses and Jesus. While their origins pure but their beliefs and practices had changed so much that they were nothing but corrupted versions of the original (Dodge). Thus, it was necessary for a new religion to come that will again introduce the people to the original teachings of God.
Jesus may reply to Muhammed that Judaism only predicted the coming of him and Christianity has done well as evidenced by the fact that it is the largest religion in the world now. Jesus may also argue that he is the son of God and once he united the mankind with God, there was no need for a new religion. As far as changes are concerned, Muhammed exaggerates them and Bible still retains most of its original message though written by numerous saints who came after him. Jesus may also reason that the popularity of Bible is evidence that it still reflects the commands of God better than any other book because truth can be felt by the heart. In addition, Jesus would argue that Christianity includes Judaism and expands on it because Bible includes both the Old and the New Testament and Jesus himself was born a Jew.
Muhammed would respond to Jesus' reasoning by admitting that Christianity may be the largest religion in the world but it is Islam which is the fastest growing religion and may soon take over Christianity as the leading religion (CNN, 1997). This means that people are becoming dissatisfied with Christianity and finding Islam more convincing. Muhammed would reason that even if Bible still retains most of its original form, it is still not perfect like Quran that remains unchanged after so many centuries. Muhammed may also claim that Islam expands on both Judaism and Christianity because Islam verifies many facts in Christianity and Judaism such as the virgin birth of Jesus and Moses' conversation with God. The Quran says about the birth of Jesus in the following words, "She said: 'O my Lord! How shall I have a son when no man has touched me?' He said: 'Even so; God creates what He will. When He decrees a thing, He says to it, "Be!" and it is.'" (Quran, 3:42-7) (The Embassy of Saudi Arabia, Washington DC, 1989). Muhammed would emphasize that what makes Islam reliable is that the Quran has not been modified so it can be trusted as 100% a word of God.
Jesus may disagree with the Quran logic by claiming that it is meaning what is important and not the words. Jesus would point out that many Muslims do not speak Arabic as their first language and many Arabic words have different meanings so the potential of misinterpretation remains. Jesus would point out the fact that since a considerable number of Muslims do not speak Arabic and languages cannot always be translated as intended, thus, the potential for misinterpretation remains huge.
Muhammed would claim that God wants his people to remain mindful of their duties towards Him and no Abrahamic religion does as good a job as Islam in this manner. Muhammed would emphasize that the five pillars on which the foundation of Islam stands are faith, prayer, charity, fasting, and pilgrimage (Islam-Guide) unlike other Abrahamic faiths, Islam requires compulsory five prayers each day so that the believers' relationship with their creator remains strong. In contrast, Christians and Jews mainly attend religious services on a weekly basis. Thus, Islam does a better job of ensuring God remains present in his followers' lives. Jesus would reply that Christians also read Bible on a regular basis and do not want to burden its followers with compulsory requirements. Jesus would point out that in Christianity the relationship between God and Christians is very personal and it doesn't have to involve compulsory daily prayers.
Both Jesus and Mohammed would probably agree upon the fact that there was a need for another religion after Judaism because Jews had forgotten their obligations towards God. Moreover, Judaism is not a universal religion because it doesn't preach to non-Jewish people and rarely bestows membership upon those who are not at least born either to a Jewish father or a Jewish mother. God is kind and just, thus, one cannot expect God to deny anyone an opportunity to have a special relationship with him which is why a need existed for another religion despite Judaism being the word of God as well.
After listening to both Jesus and Muhammed, I may arrive at the conclusion that Judaism created room for other Abrahamic religions because it limited itself to a particular group, i.e. the people of Israel. Both Jesus and Mohammed attempt to portray themselves as the individual who completed the Abrahamic faith and is the final link to the God. A closer study of Christianity and Islam does reveal that both Muslims and Christians have been commanded to glorify Muhammed and Jesus during their worship rituals. But Jesus and Muhammed would be wrong to claim that their religions have spread because of their own beauty. A study of the world history would reveal that both religions have often spread through armed conquests where the subjects would be forced to convert. In fact, the high growth rate of Islam is to some extent also due to high birth rates among Muslims (Doughty, 2011).
References
Christianity.Com. (n.d.). Why Jesus Came to this World. Retrieved October 19, 2011, from http://www.christianity.com/Christian%20Living/Just%20for%20Families/11540701/
CNN. (1997, April 14). Fastgrowing Islam winning converts in Western world. Retrieved October 19, 2011, from http://articles.cnn.com/1997-04-14/world/9704_14_egypt.islam_1_islamic-world-scarves-or-veils-prophet-mohammed?_s=PM:WORLD
Covington, M., & Covington, M. (n.d.). Basic Christian Beliefs. Retrieved October 19, 2011, from What Christianity is All About: http://www.covingtoninnovations.com/christian.html
Dodge, C. H. (n.d.). Islam and Other Faiths. Retrieved October 19, 2011, from http://www.netplaces.com/understanding-islam/introduction-to-islam/islam-and-other-faiths.htm
Doughty, S. (2011, January 28). Number of British Muslims will double to 5.5m in 20 years. Retrieved October 19, 2011, from Mail Online: http://www.dailymail.co.uk/news/article-1351251/Number-British-Muslims-double-5-5m-20-years.html
Islam-Guide. (n.d.). What are the five pillars of Islam? Retrieved October 19, 2011, from http://www.islam-guide.com/ch3-16.htm
OpenBible.Info. (n.d.). Bible Verses about Praise And worship. Retrieved October 19, 2011, from http://www.openbible.info/topics/praise_and_worship
The Embassy of Saudi Arabia, Washington DC. (1989). Understanding Islam and the Muslims. In T. I. Department. Cambridge, UK: The Islamic Texts Society.
Time is precious
don't waste it!
Get instant essay
writing help!
Plagiarism-free
guarantee
Privacy
guarantee
Secure
checkout
Money back
guarantee
Get a Free E-Book ($50 in value)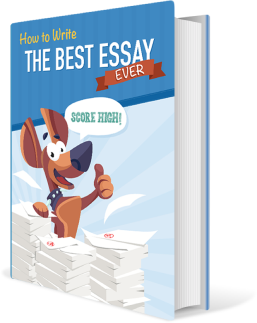 How To Write The Best Essay Ever!