Job Satisfaction and Motivation, Essay Example
Pages: 4
Words: 1087
Essay
This Essay was written by one of our professional writers.

You are free to use it as an inspiration or a source for your own work.
Job satisfaction implies to contentment that is attributed to interaction of the positive and the negative feelings inherent in an employee toward the work that his or her performs. Job satisfaction entails more of a journey than a destination because is is applicable to the employee and the employer alike. There lacks a definitive way of evaluating job satisfaction and ensuring that it exists (Armstrong, 2005).
Job satisfaction among the involves the process through which all requirements as well as demands of workers are efficiently addressed by team leaders, managers, as well as any other responsible person in the business. Job satisfaction may results from competently addressing the employees' needs as well as wants in the workplace. People are different as a result of cultural along with personally differences, this therefore require greater examination in order to address all employees needs effectively. From time to time employee demands and wants keep on changing due to the dynamics and technological advancements in the society. This has consequently made employees to have changes in their needs at theworkplace which need to be looked properly in order to ensure satisfaction.
Job satisfaction factors
Employees in any organization have constantly admired to be treated properly in harmony with their needs as well as want in order to experience satisfaction and honor. Most of the organizations are implementing any potential strategies to identify how they can install satisfaction among their employees. Failure to satisfy employees is a significant factor in low productivity as they may find no reason to perform effectively.
The overall satisfaction with regard to his or her job is determined by several factors that work in combination. The most important of these factors involve financial compensation. Others include working conditions, opportunity for advancement, the level workload and stress, respect from the co-workers, relationship with the supervisors and financial rewards.
Opportunities of training and development in the workplace are also a key factor in determining if the employees will be satisfied or not in their workplace. It is therefore the responsibility of the management to create room for employees to advance their skills as well as knowledge. This is efficiently achievable through setting up training centers within the organization and also paying seminar fees for them. It is critical to pay bills associated with the employees medical expenses in case of injury while at work in the organization and also create a secure working environment by putting in place sound security measures.
Importance of Job Satisfaction at the workplace
Job satisfaction has important implications on the working environment of employees this consequently affects the level of performance and output of the employee. The level of performance depends on the happiness in employees that comes from job satisfaction.
Employees are the most valued assets in a company. Thus the management must consider sufficient investment in their human capital to facilitate for the creation of a positive environment in the workplace, empowerment of employees by means of trusted relationships and provision of secondary benefits which ideally prop up the work life, interests as well as the general well being of the employee.
Employee Motivation
Maslow's theory of motivation and the 5 stage levels
Maslow's theory gives a detailed discussion of the understanding of relative creation of individual realization in individuals turning out to be further refined particularly when to making an explicit understanding in as far as they are concerned (Armstrong, 2005). Maslow has divided the elements of employment satisfaction into five (5) stage levels. The stage levels comprise of self-actualization, the esteem, love or belonging, the safety as well as the physiological appreciation of what purposely makes up human beings to have a better feeling associated with their self worth.
Why Maslow's theory is the most effective in the organization?
These theories compel the strike a balance on their policies and growth and development among the employees in their business enterprises. It could be implicit that these theories are particularly intended to make an unambiguous indication on the best possible approach of treating employees in the work place and consequently motivate them so that they can effectively respond accordingly to the requirements that the organization management anticipates that they give attention to (Armstrong, 2005). The ability to strike such a balance is an important precursor in the growth of employees which would occur especially in relation to the connection that the organization management have towards their employees hence creating a more unified organization that is geared up towards progress.
Motivation is a phenomenon that is translated in a varied manner among different individuals. Every person is unique in terms of their individual needs, attitudes, wants, beliefs as well as expectations. There is no solitary motivational method that works for every employee. A supervisor therefore should not think that factors that motivate him personally are the same as the ones that motivate junior employees. In turn, things that motivate one employee are not the same as those for another employee. In addition, the level of motivation between individuals is differs depending on the situation.
Examples on how companies use this theory to motivate employees
The theories postulated by Maslow are applicable in many business organizations because the self-actualization as well as self-esteem mentioned in these theories has a significantly critical impact on how an individual develops to become a better person. In an attempt to motivate employees, Maslow theories enforce the creation of balance on company policies which serve an important role in advancing the growth and development among the company employees for the mutual benefit of the employer and the employee.
It is imperative for managers to become skilled at the determinants of motivation in a business. Employees who are not motivated are likely to conduct their work with little or no effort, which results to low output. In worst scenarios, unmotivated employees have been known to exit the company. This in turn will not make the organization achieve its goals and objectives. In work places that have constant changing environments, motivated employees help organizations to endure and survive through hardships
Motivation is a very important aspect in the management of human resources. The continuance of an organization relies on the motivation of its employees. The senior management in the organization need to appreciate and recognize the importance of motivating employees. Many managers do not realize the effect that motivation can have on their businesses
Organization management plays a crucial role in enhancing firm performance. It is the duty of the management to enforce policies as well as structures that concern employees' behaviour along with attitudes.
Reference
Armstrong, M, A Handbook of Human Resource Management Practice, 9th Ed. Kogan Page, London, 2005.
Time is precious
don't waste it!
Get instant essay
writing help!
Plagiarism-free
guarantee
Privacy
guarantee
Secure
checkout
Money back
guarantee
Get a Free E-Book ($50 in value)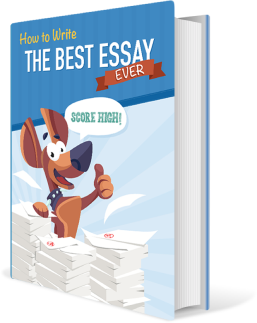 How To Write The Best Essay Ever!