Johannes Brahms's Piano Concerto, Essay Example
Pages: 4
Words: 1089
Essay
This Essay was written by one of our professional writers.

You are free to use it as an inspiration or a source for your own work.
Johannes Brahms's Piano Concerto no. 1 in D minor, op. 15, was the result of a particularly tragic and artistically productive time in the composer's life as a young man (Avins 36-38). In the year 1853, at the age of only twenty, he began to gain public recognition for his budding talent as a composer, with the help of his supportive mentor Robert Schumann (Wright "Listening" 317). However, in the year 1854, Schumann attempted to commit suicide by diving into the Rhine (Avins 36). Although he survived, thereafter his mental condition deteriorated, and he was institutionalized (37). For three years Brahms published nothing, and sought to support Clara Schumann as her husband's condition deteriorated (38-39).
Brahms originally intended this First Piano Concerto not as a concerto at all, but rather as a sonata for two pianos (Avins 39). As Swafford explained, Brahms's inspiration for the change came to him in a dream: he wrote to Clara that he had dreamed of himself "performing his 'unfortunate symphony' as a piano concerto, and as both soloist and audience he was 'completely enraptured'" (138). And yet, despite all of this hard work, Brahms's First Piano Concerto was a critical disaster when it premiered in 1859 (Staines 97). The reasons are not difficult to understand: the D Minor Concerto violated every convention that defined the concerto as an art form (Swafford 188). Swafford explains that the German public expected concertos to display the following characteristics: "virtuosic brilliance, dazzling cadenzas, not too many minor keys, not too long, not too tragic" (188). The Sturm und Drang of the First Piano Concerto ebbs and flows: towering, imposing music that evokes martial airs or a brooding colossus alternates with lighter themes (Evans 54). Evans characterizes the second subject of the Concerto as "a meditative soliloquy (Poco più moderato)," which gives way to rather more martial, even furious airs (54). And the Rondo finale, in particular, is unremittingly grim, without a hint of levity (54). Clearly, the First Piano Concerto violated the conventions of its time.
The piano concerto was already a musical genre with a prestigious pedigree and well-established conventions by the time that Johannes Brahms emerged on the scene. A great deal of credit for this must go to Johann Sebastian Bach, for as Roeder explains, Bach's Brandenburg Concertos were nothing short of extraordinary (82-83). Nearly three hundred years later, they remain some of the most historic and outstanding concertos ever produced (83). Wolfgang Amadeus Mozart also left a tremendous impact on the concerto. In 1782 alone, Mozart wrote three new concertos, which he described, in a letter to his father, thusly: "'These concertos are a happy medium between what is too easy and too difficult; they are brilliant, pleasing to the ear, and natural, without being vapid'" (qtd. in Roeder 153). Beethoven introduced further innovations, with the centrality of the piano: breaking with tradition, Beethoven gave the pianist and the other protagonists independent parts, capable of achieving interdependence by building upon each other (Staines 52).
It is no accident that Brahms is often classed as one of the "three Bs" of classical music, along with Beethoven and Bach (Wright "Essentials" 199). Indeed, Brahms drew heavily upon the work of these iconic predecessors, finding a great deal of inspiration in their music (198). following the lead of these great composers, Brahms "was at heart a contrapuntist, a 'developer'" in that tradition (199). But even by the time of Brahms's death in 1897, a new paradigm was beginning to emerge in music. The great French composer Debussy emphasized woodwinds and instrumental sound over traditional melody, leading a revolt against predominating German styles (Wright "Listening" 334). Meanwhile, in German-speaking lands, Schoenberg and others created radically dissonant music, revolting against tonality ("Essentials" 206). Thus, the period after Brahms and his contemporaries was marked by a great paradigm shift in Western music, both in France and in German-speaking lands.
Piano Concerto No. 1 is a dark and mighty spell indeed, a musical storm that carries the listener whither it will like the wings of some mighty thunder-god. And yet, it is also intimate, brooding, melancholic. It is blaring horns and unbearable power, and it is mournful, unstable harmony that speaks of the depths of the soul's dark night. The sheer dramatic tension of this piece is mesmerizing in its pathos and forceful in its realism and immediacy. Brahms's Piano Concerto No. 1 begins with a sudden chaotic burst, like a shout of alarm (Swafford 169). This note is a low D in "timpani and strings and snarling horns", a furious sound that riposted by B flat major, a harmony that creates dissonance for twenty-five measures (169). It is a menacing opening theme: Evans describes the first subject as "baleful, jagged", and explains that it is played with all the might that the orchestra can muster (54). In fact, this instability persists clear through the opening theme (Swafford 169). It takes until the twenty-fifth measure for the instability to yield, giving way to D minor instead of B flat major (169).
The unanchored harmonies are signature Brahms, a feature which, to the pen of a lesser composer, might well be an Achilles heel. As Swafford says, it produces an effect of harmonic flux: "a pounding, declamatory line rises into chains of trills—not the delicate trills of Mozart, but wild chromatic shivering's" (169). There is no other word for it. How else to explain these stirrings, these great pulses which sweep the spine and stop the heart? Powerful, turbulent, dramatic—and yet powerful in its intimacy. There is nothing impersonal about this music: it sweeps over the listener like a river, but then holds them full enraptured and enthralled. Here there are turbulent whirlpools, but also gentle eddies, ripples on the face of mill-ponds. There is a darkness here, but it is something far wilder and more savage than any demoniac inclination (Swafford 169). Towering, colossal edifices are raised up like brooding Atlases, only to give way to meditative, introspective measures that bind the listener fast all the more.
Works Cited
Avins, Styra. Johannes Brahms: Life and Letters. New York: Oxford University Press, 1997. Print.
Evans, Richard. "Brahms." International Piano, 63 (2009): 54-58. EBSCOhost. Web. 29 June 2012.
Roeder, Michael T. A History of the Concerto. Portland, OR: Amadeus Press, 1994. Print.
Staines, Joe. The Rough Guide to Classical Music. 5th ed. New York: Rough Guides, Ltd., 2010. Print.
Swafford, Jan. Johannes Brahms: A Biography. New York: Alfred A. Knopf, Inc., 1997. Print.
Wright, Craig. Essentials Listening to Music. Boston, MA: Schirmer, 2013. Print.
Listening to Western Music. Belmont, CA: Thomson Higher Education, 2008. Print.
Time is precious
don't waste it!
Get instant essay
writing help!
Plagiarism-free
guarantee
Privacy
guarantee
Secure
checkout
Money back
guarantee
Get a Free E-Book ($50 in value)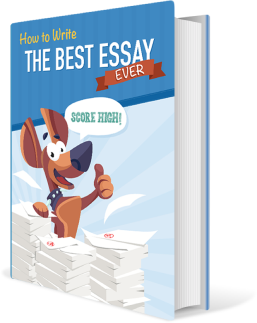 How To Write The Best Essay Ever!