John Cheever's the Swimmer, Research Paper Example
This Research Paper was written by one of our professional writers.

You are free to use it as an inspiration or a source for your own work.
This is probably Cheever's most famous short story, and the one most anthologized. First published in 1964, it was made into a movie starring Burt Lancaster in 1968 (Garbarino). It is about a man who decides to return home from a party by swimming through his neighbor's pools. That tells you right away he is an affluent man who lives in an affluent neighborhood. (From the story we are able to infer that it is a suburb in Maryland.) That man is Neddy Merrill. He is at all appearances a successful man, a family man, and a happy one. As the story begins, it is seemingly a Sunday in mid-summer. But by the end of the story summer has changed to autumn. And like that impossibly changing season, the reader knows that Neddy Merrill's personal and professional life is not what it seemed to be at first. This story has had countless interpreters and term papers written about it (Google). I now add my own variation to the pile. My thesis is that it is actually alcohol's absence that is the key to the story, despite the importance of alcohol in Neddy's personal life being made clear from the opening scene.
In that opening scene we learn that Neddy is an alcoholic. He is the only one who drank last night, is drinking now — but isn't complaining about it. By contrast, Donald and Helen Westerhazy, and Lucinda Merrill (Neddy's wife), the three first characters with dialogue, are complaining aloud that they each had too much to drink the night before. This puts them in good company: a local priest and his flock; some tennis players, golfers, and the leader of a bird watching society, all of whom also drank too much the night before. The only one described as still drinking is Neddy Merrill, who sits by the Westerhazy's pool with a glass of gin in his hand. The story lingers on how good Neddy feels, and how beautiful a day it is, and how beautiful his life is. And so it will be, as long as he can drink. For an alcoholic, the hangovers never come because alcoholics never stop drinking long enough to get one. Finally, their bodies become biochemically dependent on the drug even as it destroys them.
What's interesting about the story is that from this point on, alcohol no longer plays an active role. None of Neddy's neighbors seem to be alcoholics themselves. Neddy's own apparent drinking goes on until, at last running dry, he feels forced to ask for some, and does. But by then we have not learned anything about Neddy's boozing that we either didn't know before or could not infer. What we do gradually learn is that there is something else wrong with Neddy than the alcoholism alone. We get clues, but no definitive answers.
My thesis has a second part: that the only events that actually occur in the story were the non-drinking ones. The rest are in Neddy's imagination. However, there is a problem. The reader must choose what to believe and what not to believe of what the narrator says. Putting aside the unlikely event of four pool-parties unknowingly being held on the same Sunday afternoon by Neddy's circle of friends and acquaintances, look at the opening and closing scenes. First, Neddy is described as earlier that day having slid down the banister of his own stairs on the way to own dining room where the coffee is waiting. But by the end, that same house is closed and empty. If we are to believe that one of those scenes happened, then we must believe that the other did not .
My thesis assumes that the ending scene actually happened. But if I'm right, then Neddy did not slide down the banister to drink coffee in his dining room. He must either be recalling an earlier phase in his life or the start of the day which actually began somewhere else, not the empty house he returned to. Whichever is correct, Neddy's day could not have started the way it is described. So if the narrator lied, how real was the opening scene at the Westerhazy's pool? And how real was the glass of gin in Neddy's hand? How real were the swims? If Neddy's house is actually empty and his family in disarray, his friends would, in the absence of an explanation from the narrator, certainly have acted like the former friends they must be. Neddy's unfortunate condition would register in the words and faces. With one exception, that doesn't happen.
All of the swims and the connecting events actually happened in Neddy's life. But almost all the conversations are Neddy's delusions, as are (I believe) his drinks. Neddy swam in the Westerhazy pool alone before going next door to the second pool of the day. There he imagines Mrs. Graham greeting him cheerfully and offering him a drink. She supposedly says she has been trying to reach all morning on the phone. But this is unlikely. Mrs. Graham's house is right next door to the Westerhazy's. The two houses are separated only by a hedge.
The Hammers' and the Lears' pools were next. But he doesn't actually meet the Hammers and the Lears, so no drinking takes place. Here we must trust the narrator. It wouldn't be literature as we understand it if we couldn't trust the narrator at all. So when we are told that both couples heard or saw someone swimming in their pools, there is no reason to disbelieve it, nor the statement that the Crosscups and the Howlands are away. But I think that at the Bunkers' party, we have returned to Neddy's delusion. Enid Bunker greets Neddy with delight: When Lucinda said that you couldn't come I thought I'd die. Supposedly he drinks, but I don't think so. Instead, Neddy swam at the Bunkers' because we are told that he heard a ball game being played from radio in the Bunkers' kitchen. The party-staff guy wouldn't have had it on so loud. And it's not something the narrator would likely lie about, nor would Neddy lie to himself about it. I think that the Bunker's themselves had it on, but not for a party.
Moving on, Neddy confronts evidence that the Levy's have just left. No doubt they did. They were probably warned by their own neighbors that Neddy was headed their way after having swum in their own pools. Following this logic, I believe the narrator's account of the non-encounters at the empty houses and pools of the Welcher's and the Lindley's. Why lie?
Neddy's dangerous crossing of the highway, wearing only a swim suit, is real. He is hooted at by passing traffic and is the target of a thrown beer-can. That is real, as is the swim at the public pool. His encounter with the Hallorans' is real too, which is especially important. At last we learn something we didn't know before: Neddy has lost his mind and it is public knowledge. Fortunately, the Hallorans are kindly, if a bit strange, and they welcome Neddy as neighbors. Their daughter, Helen, does too. Here he has another real conversation: I'm sure you can get a drink at the Biswangers', Helen says to Neddy . They're having an enormous do. You can hear it from here. Listen! But she's just tricking crazy Neddy to get him to leave without offering him alcohol: there is actually no party at all. Getting no drink, he moves on.
He imagines that Grace Biswanger gives him a drink. But something unexpected happens to us, the readers. We hear Grace Biswanger complain They went for broke overnight—nothing but income—and he showed up drunk one Sunday and asked us to loan him five thousand dollars. . . This is where that what we learned at the Hallorans' is true. Eddy is destitute and mad. But I don't think there was a party at the Biswangers'. Eddy was remembering his drunken attempt to borrow money from her, which may have indeed occurred at an earlier Sunday party with a rude waiter, but not this particular Sunday. To round out the story, Neddy gets nothing from his former lover Shirley Adam. His last pools, the Clydes' and Gilmartins', have no hosts.
Neddy heads for home. But there is no home there either. In a way, this is a ghost story. It haunts your memory and makes you want to read it again. It deserved a much better movie.
Works Cited
Garbarino, Steve. STYLE: Leave it to Cheever. New York Times Magazine. Web.
Google. Search result: "The Swimmer by John Cheever". Web. 25 Nov. 2001.
Stuck with your Research Paper?
Get in touch with one of our experts for instant help!
Messenger
Live chat
Time is precious
don't waste it!
Get instant essay
writing help!
Plagiarism-free
guarantee
Privacy
guarantee
Secure
checkout
Money back
guarantee
Get a Free E-Book ($50 in value)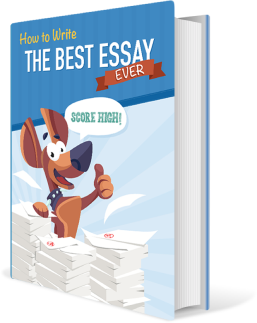 How To Write The Best Essay Ever!