Judicial Review, Essay Example
Pages: 3
Words: 738
Essay
This Essay was written by one of our professional writers.

You are free to use it as an inspiration or a source for your own work.
Judicial review is necessary to check and balance legislative and executive actions and ensure that they are making decisions compatible with the law of both the federal and state governments. One case of judicial review that is of particular interest in administrative law is presented by the "United States of America, Before the National Labor Relations Board, Division of Judges, Atlanta Branch Office". The particular case is between the United Parcel Service and Teamsters Local Union, No. 480, affiliated with International Brotherhood of Teamsters.
The agency failed to provide an interpretation of its own statutory authority. According to the document, employers have the duty, upon request to "furnish its employees' bargaining representative with information that is relevant and necessary to the performance of its statutory duties". The judge ruled that information concerning the terms of employment is relevant and should have been provided. Even if the requested information was not directly relevant to the issue at hand, information that only bears some relevance to the two parties should be reported.
It is essential for a court to provide this interpretation because it allows the parties involved to understand what is occurring. If the two parties are not provided with a clear interpretation of the agency's own statutory authority, they cannot possibly be aware of how they violated their terms of agreement. In this specific example, there was a failure to provide requested information in addition to an overall delay in providing this information. It is difficult to interpret this legal document without having a complete understanding of the agency's authority, despite the fact that it seems that the information exchange between the two parties was vital.
The National Labor Relations Board's decision was an adjudication that aimed to settle a dispute between the United Parcel Service and the Teamsters Local Union. Union members were not informed of all the benefits they had the right to claim as employees. Since they did not receive this information, they went to court in the state of Tennessee to rectify this issue. During 2008, 2009, 2010, 2011, and 2012, the union issued information requests to the United Parcel Service relating to 588 grievances in multiple requests and that United Parcel Service failed to provide or delayed to provide this information. There are a total of 533 separate complaint paragraphs.
The agency incorporated certain facts about the case into its decision. The agency cites the collective bargaining agreement in this document stating that, "The Employer shall, upon written request, provide the Local Union or the Steward designated by the Local Union, with documents/information that is reasonably related (based on NLRA standards) to the pending grievance". In 2010, the two parties entered into an informal agreement to settle these charges, but as of 2012, there has been no solution. Therefore, the union is approaching the court once more. There are four grievances that are concerned with subcontracting, payment issues, and safety issues.
Although it's important to understand why agencies make their decisions, courts shouldn't force agencies to give detailed factual justification for their decisions. As long as these decisions seem decently backed up by case information and cite basic reasons for the decisions themselves, this is enough information for anyone who reads the document to understand why the decision was made. If fewer details are given, it will allow people who wish to read these documents to do so more quickly, which is important because it allows public access to the law. It is essential to not deter people who may have some stake in the bearing of this case to read it. In this specific example, this information would be highly useful to employees in similar situations who are not receiving the full benefits that are owed to them. They should recognize that they are able to bring this failure of reported information to the court of law.
Ultimately, judicial review is an extremely important part of our government. It helps us understand the rights that are owed to us based on case law and the constitution. In this example, it allows workers to know their rights. Even though no new laws were made from this review, it demonstrates the efficacy of bringing these matters to the judiciary. The court ruled in the favor of the union members, who would have been powerless against the United Parcel Service otherwise.
References
Garner, James W. (April 1924). "French Administrative Law". The Yale Law Journal: 597–627.
National Labor Relation Board. (n.d.). Retrieved from http://www.nlrb.gov/cases-decisions/administrative-law-judge-decisions
Time is precious
don't waste it!
Get instant essay
writing help!
Plagiarism-free
guarantee
Privacy
guarantee
Secure
checkout
Money back
guarantee
Get a Free E-Book ($50 in value)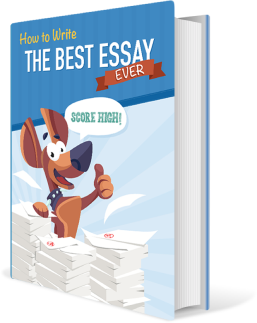 How To Write The Best Essay Ever!