Karma Yoga and Self-Reliance, Essay Example
Pages: 2
Words: 646
Essay
This Essay was written by one of our professional writers.

You are free to use it as an inspiration or a source for your own work.
Question 1: The Discipline of Action (Karma Yoga)
According to Bhagavad Gita, Karma-Yoga or the discipline of action closely relates to the goal of humankind, which is knowledge Pleasure only comes consequently, not as an aspiration. This knowledge is inherent in human beings, and it comes from within a person. Most people do not discover the knowledge within them. Vivekananda calls the process of blowing the mind to discover what it has never discovered Karma or work (Malpan 361).
Karma has the most tremendous effect on the character of a human being and each person has to manage it well. Vivekananda views man as a center upon which all the power in the universe focuses. Man then fuses the forces within him and sends them all out in a gigantic single stream in the form of character. This means that human beings have powers to anything they wish, and each person is responsible for who he/she is (Malpan 362).
Karma does not work alone in liberating a person's mind. The other fundamental disciplines involving action include the Discipline of Knowledge (Jnana Yoga) and devotion to God, a discipline that the Gita refers to as Bhakti Yoga. According to the Gita, bhakti is the continuous and loving meditation about God. On the other hand, Jnana Yoga is the discipline of learning to discern real and imaginary things, which are everlasting, and those, which are not. This process helps one to understand the importance of liberating his or her mind and ways to do so (Malpan 365).
All human beings should base their actions on the three disciplines discussed above. When the three disciplines fuse together within man, the man becomes liberal as he discovers that he is responsible for whom he is, and he can change who he is through action with no aim of achieving a thing but out of the pure love for God.
Question 2: Self-Reliance
Self-reliance involves making decisions based on one's own thoughts rather than out of the pressure that exists in the environment. The thoughts, which human beings ignore when they cross their mind, have proven to bounce back to their life and teach a valuable lesson. Therefore, human beings should learn to act upon such thoughts as soon as they cross their mind before other people adopt them (Guignon 212).
One of the major obstacles in achieving self-reliance is conformity to the preset routines. Sometimes people limit themselves in what they say, think, or believe to ensure that they do not deviate from the existing system of belief. This falsifies people in everything they do because their mindset seeks to fulfill their principles to gratify other people apart from themselves. They force themselves into the company in which they are uneasy and uncomfortable to agree with in terms of opinions (Guignon 216). The other threat to self-reliance is consistency. Out of fear to disappoint others, most people choose to limit themselves to what they said or did in the past. This limits the ability to explore new ideas, which are likely to bring the people satisfaction (Guignon 216-217).
Finally, most people fail to act the way they should hence depicting their false instincts. Most people just hold on to the belief that they must suffer before they can finally achieve happiness. Because of these instincts, these people continue pleasing everyone else around them, but they do not seek to find what can achieve them happiness. However, according to Emerson (Guignon 226), such people should not believe in the instincts, which lie to them that they should keep on serving others now, and promising days are ahead. They should discover that they have the exquisite ability to earn their peace (Guignon 226).
Works cited
Guignon, Charles B. The Good Life. Hackett Publishing, 1999. Print
Malpan, Varghese. A Comparative Study of the Bhagavad-g?t? and the Spiritual Exercises of Saint Ignatius of Loyola on the Process of Spiritual Liberation. Gregorian&Biblical BookShop, 1992. Print
Time is precious
don't waste it!
Get instant essay
writing help!
Plagiarism-free
guarantee
Privacy
guarantee
Secure
checkout
Money back
guarantee
Get a Free E-Book ($50 in value)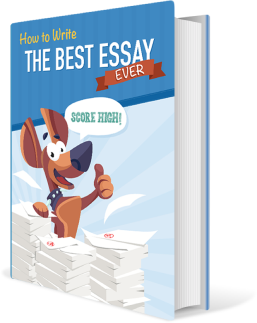 How To Write The Best Essay Ever!