Kate Chopin's the Story of an Hour, Essay Example
Pages: 4
Words: 1180
Essay
This Essay was written by one of our professional writers.

You are free to use it as an inspiration or a source for your own work.
Kate Chopin's The Story of an Hour is a surprising, emotional story portraying a woman's attempt to deal with the death of her husband.  Mrs. Mallard, a widow in the beginning of the story, is a woman making her way through the grieving process with such speed that within a few hours she reaches acceptance.  When Mrs. Mallard finds that her husband is not dead, her already-weakened heart gives out and she is declared dead of heart disease. A closer analysis of Mrs. Mallard's death not only shows that it was ironic, it was the only way that the story could have ended based on Mrs. Mallard's character and situation.
In a great twist ending, Chopin's decision to kill Mrs. Mallard seems sudden but the irony brought on by that exact death is everywhere.  In Mrs. Mallard dying of a declared "joy that kills," not only does Chopin close off Mrs. Mallard's life, she closes off many strings of potential irony that are found throughout the piece (28).  For example, if the reader had been equally as uninformed as Mrs. Mallard's company had been, the reader might believe Mrs. Mallard had died of joy.  Her husband was alive; is that not reason to be excited?  However, given that the reader understands the sense of freedom Mrs. Mallard received after her blinding grief subsided, it becomes clear that she died of disappointment rather than joy.  Mrs. Mallard had "breathed a quick prayer that life might be long" after hearing of her husband's death and her newfound freedom, so the knowledge (and shock) that accompanied her discovery that her husband was, in fact, alive, killed her (28).  Her husband's life, rather than his death, was what killed Mrs. Mallard; not only did his being alive take her freedom from her, it took her actual, true, cell-dividing life.  That fact draws a comparison between freedom and life: is life worth it if one has tasted freedom? Another strike of irony lies in the fact that Mrs. Mallard's sister had been worried when Mrs. Mallard locked herself away, even going as far as saying "You will make yourself ill" while attempting to make contact with her through the door (Chopin 28). Grief is a strong power and Mrs. Mallard's sister is obviously afraid that Mrs. Mallard might die from it.  Ironically enough, she is not wrong.  While the doctors ruled Mrs. Mallard's death as being caused by heart disease, "joy that kills," Mrs. Mallard truly did die of grief; it was not grief of her husband's supposed "death," but it was of the death of her freedom, which she had tasted for a short time (26).  The many threads and layers of emotion surrounding Mrs. Mallard's death are astounding: she is believed to have died of joy at her husband's life when only several moments before her sister was worried she might grow ill from grief; in fact, Mrs. Mallard is happy about her husband's death because it brings her a freedom she hadn't felt before, but as a result of that joy she dies from grief of that freedom being taken from her.
Even so, to the modern reader death may seem like a very drastic and dramatic response to learning that freedom was taken.  However, that exact response lines up perfectly with Mrs. Mallard's behavior earlier in the story and it could not, after closer review, end any other way.  She is brash and quick to go through changes in moods throughout the story.  For instance, upon immediately hearing of her husband's death, Mrs. Mallard does not go through the traditional stages of grief, of which denial is a large part.  She dives directly through, "she did not hear the story as many women have heard the same, with a paralyzed inability to accept its significance," and shows no sign of denial or putting up a fight that she even acknowledges that many women would have in the time (Chopin 26).  The speed in which Mrs. Mallard accepts her husband's death suggests a prior, almost unconscious need for freedom; she does not know why her grieving is so different from the usual, she only knows that it is different.
Taking that understanding further, it becomes easy to believe that Mrs. Mallard thinks on the positive side of things; this is evident in her decision to focus on the blue parts of the sky rather than the cloudy ones.  "There was a dull stare in her eyes, whose gaze was fixed away off yonder on one of those patches of blue sky," Chopin writes, which is symbolically significant because Mrs. Mallard could have focused on the more prevalent cloudy areas of the sky just as she could have focused on the negative parts of her current situation (27).  Yet, her eyes were "fixed" on the sky, an especially strong word to use; it implies stubbornness that lines up well with her new revelation.  When Mrs. Mallard finally realizes that freedom was the lingering feeling she'd been trying to identify, she has to weave through fear before she reaches the gratitude that accompanied the revelation.
A strong reaction follows, and "her pulses beat fast," a response that she did not have upon hearing of her husband's death (Chopin 27).  After lining up the subconscious unhappiness Mrs. Mallard might have felt based on her grieving, her need to focus on the positive parts of situations (as was seen by Chopin's symbolism that connected the sky and Mrs. Mallard's situation), and the fact that Mrs. Mallard had a much stronger reaction to the joy of freedom than the grief of having lost her husband, her death is logical.  She was far more excited about independence than she was sad about her husband's death—both physically (her pulse got faster in the prior) and mentally ("she saw beyond that bitter moment a long procession of years to come that would belong to her absolutely")—so finding out that her husband was alive was far less significant than her realizing that her freedom was gone (27).  Mrs. Mallard's already-weak heart might have searched for a silver lining to make the disappearance of her freedom less devastating, but after not having found a thing her heart could not take it.  The exact reason for her confinement (Mr. Mallard) reappeared, making it impossible to get the freedom she had fallen so quickly in love with.
Mrs. Mallard's death is surrounded by irony, both in that her husband's life brought about her death and that her death was declared as having been caused by joy rather than the grief that truly caused it.  While her death is sudden and shocking upon first read, a second, closer read reveals that the story could not have possibly ended another way.  Mrs. Mallard, a widow in the beginning of the story and a dead woman in the end, could not handle the idea of having lost her freedom after she'd finally tasted it.
Works Cited
Chopin, Kate.  "The Story of an Hour." The Broadview Introduction to Literature: Short Fiction. Eds. Lisa Chalykoff, Neta Gordon, & Paul Lumsden.  Ontario: Broadview Press, 2013. 26-28. Print.
Time is precious
don't waste it!
Get instant essay
writing help!
Plagiarism-free
guarantee
Privacy
guarantee
Secure
checkout
Money back
guarantee
Get a Free E-Book ($50 in value)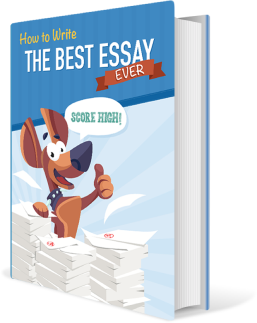 How To Write The Best Essay Ever!