Kitty Hawk Background, Term Paper Example
This Term Paper was written by one of our professional writers.

You are free to use it as an inspiration or a source for your own work.
Kittyhawk is the smallest hard disk-drive in the world that was developed by Hewlett-Packard (HP) in June of 1992. The drives disks were only 1.3 inches in diameter. The very first version of the Kitty Hawk had 20 megabytes of storage space. This device was very unique in the sense that, it could withstand the three feet-drop without losing any data. The drive became very much applicable in the mobile computing market. This innovation came at a time when storage disk drives were rigid and heavy with very small storage space. The HP team responsible for innovations focused their energies towards providing a disk drive which would be smaller and mobile as compared to the existing devises in the market. After HP innovated Disk Memory Division (DMD) which was smaller in size and had a bigger storage space up to one and two gigabytes, it was certain that they could finally develop a much smaller size drive with bigger storage space. The result of their efforts was the innovation of Kitty Hawk disk drive which was the smallest in the market. Spencer Bruce the general manager of DMD was the HP top priority in spearheading the project of implementing Reduced Instruction Set Computing architecture into HPs minicomputers and workstations. The innovation team took a risk and went ahead to plan how they could accomplish their dream. The goals of Kitty Hawk team were;
To introduce the Kitty Hawk in 12 months from start to finish
Accomplish a break-even-time of less than 3 years.
Achieve a revenue rate worth $100 million in to years after launch
To be the first ever 1.3 inch drive on the market
To help HP to be come a significant industry leader by growing faster than the disk-drive market.
 Did they follow the various recommendations Christensen makes in "Disruptive Technologies: Catching the Wave" for best handling the commercialization of innovative "game-changing" emerging technology
Cooperate issues surrounding Kitty Hawk development and innovation was not conducive for some of the engineers feared that DMD will loose market and the development of Kitty Hawk might fail to succeed. The project of creating Kitty Hawk disk-drive was viewed as an introduction of a disruptive technology (Nicholas D. Evans 2003). Following Christensen recommendations, HP did not want to rely on bureaucracy, arrogance, tired executive blood, poor planning and short-term investment horizons, which have hindered many companies in investing on new technologies to serve the needs of the customers in future. The battle of customers need and the company investments prevailed but the manager in charge of development of Kitty Hawk overlooked that and continued with the new technology for future generation. The idea of developing a small storage disk was resisted by some executive manger for fear that it will divide the market and that it did not meet the needs of the customers at the moment (Clayton .M .Christensen 1997, 157).
Despite this resistance, HP supported Kitty Hawk development with finances and human resources who were eager to embrace new technology and find the new markets for the new product.
 What went wrong in the team's efforts to find a market for the Kittyhawk? What correct turns and what wrong turns did they make?
In searching for the initial market for the product, the marketing team considered selling its products to PDA and HP's Corvallis division. The initial plan seemed to succeed since they researched the market in broad electronics industry, understand company's future product plans, and discuss kittyhawk's vision with the companies. The team also engaged correctly with different new markets for HP's customers such as mobile computing and gaming. This was the businesses which would have normally recognized and valued kittyhawk disruptive technology. Unfortunately, the team as well made very many mistakes, after a few months PDA market did not emerge as expected because the product failed to satisfy the customers. Also HP's Corvallis division decided that 1.3" drive would not be able to meet the storage requirements of its supper-subnotebook computers. To make it more badly the team rejected Nintendo need of the product at $49.95 claiming that his offer was too small. And this news was disappointing to the Kitty Hawk team. The team made a correct turn by designing a new kitty hawk drive which HP announced as kitty hawk II and was more advanced than kitty hawk I. the new product found a new market in the industry applications in Chicago controls. But later it was dropped because it would not meet more than 4.3 megabytes of space needed by Microsoft software for the manufacturing industry.
What was good or bad about the way the team conducted market research?
The management and market team failed to discover properly the real place for application of the device. After discovering that the drive could not pay as intended, HP CEO decided to hold the production of Kitty Hawk so that they take another year to redesign Kitty Hawk since they had learned where its market was.
Failure to carry out detailed conversations with the real market applications of the product led to Kitty Hawk team to producing products which could not meet the needs of the customers. They only carried narrow conversations and did not include all the stakeholders.
Market research was done properly but, the marketing team did not consider the needs of the real consumers. They only followed the top management views about their product ignoring consumers. The marketing research team should have made their research open and approach all potential customers/ consumers of storage devises. So as to ascertain what specifications of the drive they needed.
In looking for new markets they should have involved all the stake holders who include; companies in need of the product, real users of the product , other complimentary products from other companies which must work together with the product e.g. Microsoft software size.
HP could have used both technology trajectory and customer trajectory before indulging in mass production of the Kitty Hawk. This could have given them the picture of what technology at that moment needed in terms of storage space and applications of Kitty Hawk. Also, the customers' needs could have given then a clue of what they want to use in satisfying their needs (Dosi Giovanni 1982, 150).
Recommendations
New technologies in the market have a high potential of failure, if you are trying a new technology, see that your failure is cheap on a small scale. HP failed terribly due to its large scale production of kittyhawk.
Delivery of a product by the development team in time in the market does not guarantee its success in the market. Kittyhawk was delivered in the market in time but that did not help it succeed I the market.
Market research for new products will always suffer from problems of uncertainty and should not be relied on. Kittyhawk market research team did not know that after a very high sale of the product at the initial staged could hit a road pump after few months.
It is better to consider creating separate organizational entity to market disruptive technologies.
For an innovative ecosystem to succeed, it must encompass more than knowledge. It should incorporate stakeholders and relevant factors that generate value to customers and provide an environment for participants to respond quickly to changes in market demand and speed up the transition from research to production. Kitty Hawk team only relied on knowledge overlooking other stake holders leading to its failure.
Customers should be listened to carefully by mangers.
Companies must allow enough time and budgeting for disruptive technologies innovation to be stable instead of being myopic and setting unrealistic market shares, revenue and profit targets at initial stages of innovation. Kittyhawk was valued myopically by the managers without allowing it to take root first.
The goodness of new product doesn't count on its introduction into new market in making the firm a market leader. The product must be allowed to pass the test of time. Kittyhawk product was good but did not make HP a leader in the market.
Works cited
Clayton .M .Christensen The Innovators Dilemma: When Technologies cause great firms to fail. ISBN 0-87584-585-1(1997).
Dosi Giovanni "Technological paradigms and technological Trajectories". Research policy pg. 147-162 (1982)
"Hewlett- Packard the flight of the Kittyhawk". Harvard business school case study; March, 19, 2003
Stuck with your Term Paper?
Get in touch with one of our experts for instant help!
Messenger
Live chat
Time is precious
don't waste it!
Get instant essay
writing help!
Plagiarism-free
guarantee
Privacy
guarantee
Secure
checkout
Money back
guarantee
Get a Free E-Book ($50 in value)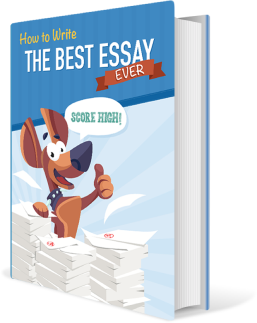 How To Write The Best Essay Ever!