Kraft Foods, Research Paper Example
This Research Paper was written by one of our professional writers.

You are free to use it as an inspiration or a source for your own work.
Introduction
The presence of Kraft Foods, Inc. as a major force in the food industry internationally can hardly be minimized. Since James L. Kraft began selling cheese door-to-door in 1903, the business has been marked by consistent rates of success occurring nearly exponentially. Attaining significant national growth during the World War II years, Kraft was among the first giants of American commerce to expand into global markets, beginning in the 1960s, and its 1989 merger with General Foods only consolidated its immense commercial base (Chasser, Wolfe, 2010, pp. 137-138). Nonetheless, modern technologies have shifts trends in international marketing rapidly and in ways frequently unfamiliar to merchants of any size, just as changing global conditions must greatly affect commerce at this level. In the following analysis, it will be identified how Kraft, assessed in terms of the Porter Five Forces Model, is poised today to maintain its vast and successful presence.
Analysis
The Porter model relies on the economic principle that any business within a particular industry must confront challenges created by five distinct forces, and that a more comprehensive grasp of how these forces affect profitability enables a company to devise appropriate strategies to meet the challenges (Ahlstrom, Bruton, 2009, p. 131). The forces identified combine both potential obstacles to growth and opportunities to engineer success, and they invariably reflect how markets directly and indirectly impact on company profit. Moreover, no single force identified by Porter is viewed as significantly more influential than another, and it is inevitable that some reflect concerns addressed by others. As noted, the examination of these forces in regard to Kraft will emphasize international concerns as reflected within them.
The first force to be examined is that of new entrants to the industry. It is cyclical in commerce that, when a company succeeds in one arena, others must be drawn to enter into it, and the food market is clearly an incalculably vast opportunity to do so. Thus far, it appears that Kraft addresses this potential threat in a manner permitted by its own immensity; more exactly, faced with possibilities of new entrants competing, the company consistently absorbs into itself existing, popular brands. For example, Kraft recently orchestrated the purchase of Tang in Pakistan, from its former own Clover Pakistan. It seems this strategy was engaged in after Kraft research revealed the likelihood of new entrants in the Pakistan markets, which reflect annual food and beverage sales of over $4 billion (Ahmad, 2012). In this way, Kraft proceeds in a proactive fashion, augmenting its presence in global markets to such a degree that new entrants are less likely to pose a threat. Moreover, this tactic is consistently employed by Kraft in all its forays into global arenas. With research confirming that Europeans prefer dark chocolate, as opposed to the American preference for the milk variety, Kraft markets a Milka brand of the dark in Germany. Similarly, as Russians tend to favor instant coffee, the company sells its acquired Carte Noire freeze-dried coffee to them (De Kluyver, 2010, p. 121). In essence, Kraft accommodates the Porter force of new entrants by "becoming" the new entrant internationally.
The two forces of bargaining power of suppliers and buyers may be addressed simultaneously as they apply to Kraft's global presence, simply because they greatly reflect similar challenges and favorable potentials. In terms of non-consumer activity here, in which the company's needs in producing its goods are dependent upon actual supply of raw materials, Kraft not unexpectedly enjoys a degree of authority, if not autonomy, only so large a corporation may possess. Buying, selling, and negotiating costs and prices for food and beverage items is very much within the control of Kraft because the company's presence and strength translates to proprietary power: "A company like Kraft Foods….sits at the core of the constellation" (Poirier, 1999, p. 205). The core position, inherently central, then creates the presences of the suppliers, who benefit by the reliable need of the parent company for their materials. On the U.S. front or internationally, Kraft solidifies its authority in dictating supply terms by means of that very authority. This then enables the company to exercise a similar level of authority in regard to setting prices, as the cost equations themselves are essentially created by Kraft's purchasing arrangements, often with suppliers owned by it.
Linked to the supply force is also labor, and it appears that Kraft is as proactive here in its international ventures as it is in acquiring foreign goods to be sold under its aegis. Since first entering global markets, Kraft evinced an awareness of certain challenges awaiting it there. Not unexpectedly, other nations, and particularly less-developed countries, do not adhere to U.S. labor practices. On one level, this presents Kraft with an opportunity seized by more than a few American corporations expanding globally, in that the company could generate greater profit from significantly cheaper labor. The profit in such a case, of course, relies on unethical practices ultimately detrimental to the company and destructive to long-term life, and Kraft is again proactive in its global approach. Interestingly, in fact, the company's web site does not present the typical, generically ethical statement in this regard, but a stringent declaration of unalterable policies. All suppliers, it is asserted, are first carefully evaluated by the company to determine suitability for commercial purposes, but no supplier who offers labor in violation of Kraft's universal standards is considered. The company does not merely declare this a priority; rather, it insists upon legally enforceable provisions for worker safety and child labor, both of which clearly take into account nations less diligent in these areas (Kraftfoodscompany.com).
This is a position both ethically sound and commercially responsible, a fact which Kraft seems to more embrace in its international expansions. It also reflects a sensible awareness of the import of the brand as relative to consumer attraction, and consequently success. Kraft deals with its supplies and buyers from a base built upon a specifically wholesome image, and one in place to promote health through quality food products. All facets of the bargaining power in the selling and supplying forces essentially are expressed and conducted with this corporate ideology intact, which provides Kraft with a bargaining advantage in any.
With regard to Porter's fourth force, that of substitute products offering consumers alternatives to satisfy the needs addressed by the company, Kraft is in the enviable position of boasting several advantages. On a basic level, the foods soled by Kraft reflect a variety of items all within the average diet and, while competition must certainly enter this arena, actual substitution is not probable. The seller of coffee, for instance, must acknowledge marketplace threats in the form of other, non-alcoholic beverages, such as soft drinks, bottled water, and juices (Hill, Jones, 2012, p. 59). In plain terms, it is difficult to conceive of substitute elements that may appreciably replace the foods offered by Kraft, as the company's range of products is so extensive. Then, Kraft is secured by an advantage uniquely in place in a global market; more precisely, as U.S. food items, based on Western or American tastes, enjoy an international following, the company's unalloyed image as an American giant in the industry facilitates global success. Other companies may sell food, but few are as branded as distinctly American as Kraft, and this goes to widespread appeal. Items such as Kraft cheeses, Maxwell House coffee, Oscar Meyer meats, and Philadelphia cream cheeses are virtually iconic representations of American preferences and influences, and notably assist the company in its global commerce (Chasser, Wolfe, 2010, p. 138). This component adds weight to Kraft's ability to withstand potential substitution threat in that, should some substitute for a Kraft food actually be marketed, it must lack the brand identification of the Kraft item, long established as a paradigm of American, quality product.
At the same time, however, the fifth force also reflects intensity of all competition, and this then demands a reactive approach to forestall being overtaken. Interestingly, as the food market today is truly global, this rivalry factor is often both long in place and tenacious of hold. More exactly, the food company must adapt to offer products that attract consumers accustomed to cultural variations of them. For example, Kraft noted that its signature Oreo cookies were too sweet for Chinese tastes, so the recipe was modified for the Asian markets. Then, the company realized that a different sort of cookie was appealing to the Chinese, Kraft "remodeled" its Oreo into a wafer shape. This alteration, along with marketing efforts designed to inculcate in China the American tradition of dunking cookies into milk, was greatly successful, and by 2006 the Oreo wafer was China's best-selling biscuit (De Kluyver, 2010, pp. 120-121). In this fashion, as in its other comprehensive strategies, Kraft assumes the lead before a threat is presented, and will go to great lengths to adapt a product to appeal to a foreign market before a rival has the opportunity to exploit the weakness in the Kraft product.
Conclusion
If the porter Model of five Forces necessarily impacting on an industry is viewed as valid and constructive, as it is, it may be argued that few companies more consistently and successfully meet the challenges presented by them than Kraft. This giant of the food and beverage industry typically faces the threat of new entrants by acquisition, rather than competition, a strategy enabled by its sheer magnitude. Similarly, in regard to bargaining power of suppliers and buyers, Kraft's monolithic presence smoothly handles complex issues because it is very much the locus of those interests, and both supplying and buying parties are dependent on this authority. Nonetheless, and given international concerns, Kraft also maintains a proactive stance in regard to the labor component of supply, and one reflecting the American ideology at its core. Lastly, while so varied a company, and one purveying foods basic to all human life in society, need not be especially concerned with substitution issues, Krafts has shown itself adaptable to address rivalries often in place culturally before its introduction, and only a truly adaptive company would take the step of restructuring an iconic product, as in the Oreo cookie, to meet the demands of a foreign market. When all factors are considered, it appears that Kraft Foods, Inc., is keenly aware of the realities expressed in the Porter Five Forces Model, and committed to maintain its presence in order to maintain its ability to turn these forces to its advantage globally.
References
Ahlstrom, David, & Bruton, Garry D. (2009). International Management: Strategy and Culture in the Emerging World. Belmont: Cengage Learning.
Ahmad, Ali. (27 Mar., 2012). "Kraft Foods Set to Acquire Tang for Rs 65 Crore." Economyage.com. Retrieved from http://www.economyage.com/2012/03/kraft-foods-set-to-acquire-tang-for-rs-65-crore/
Chasser, Anne H., & Wolfe. Jennifer C. (2010). Brand Rewired: Connecting Branding, Creativity, and Intellectual Property Strategy. Hoboken: John Wiley & Sons.
De Kluyver, Cornelis. (2010). Fundamentals of Global Strategy: A Business Model Approach. New York: Business Expert Press.
Hill, Charles W. L., & Jones, Gareth R. (2012). Strategic Management: An Integrated Approach. Belmont: Cengage Learning.
Kraftfoodscompany.com. (2011). Corporate Responsibility Expectations for Direct Suppliers. Retrieved from http://www.kraftfoodscompany.com/deliciousworld/compliance-integrity/corporate_responsibility_expectations.aspx
Poirier, Charles C. (1999). Advanced Supply Chain Management: How to Build a Sustained Competitive Advantage. San Francisco: Berrett-Koehler Publishers.
Stuck with your Research Paper?
Get in touch with one of our experts for instant help!
Messenger
Live chat
Time is precious
don't waste it!
Get instant essay
writing help!
Plagiarism-free
guarantee
Privacy
guarantee
Secure
checkout
Money back
guarantee
Get a Free E-Book ($50 in value)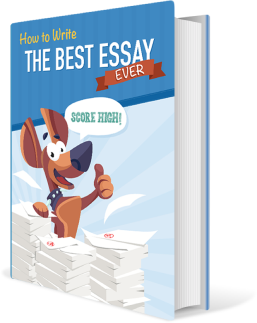 How To Write The Best Essay Ever!