Leading Causes of Peer Pressure on Students, Essay Example
Pages: 3
Words: 793
Essay
This Essay was written by one of our professional writers.

You are free to use it as an inspiration or a source for your own work.
 Peer pressure is defined as social pressure by members of one's peer group to take a certain action, adopt certain values, or otherwise conform in order to be accepted. Friends always want to fit in with their group of friends. In order to accomplish this, morally wrong actions might sometimes be taken. Take this example: There's a new boy in high school. Unsurprisingly, he wants to fit in with everyone immediately.  In order to do this, a group of students tell him that he must first make fun of the teacher for being overweight. The boy, wanting to fit it, would most probably make rude remarks about the teacher's weight. Peer pressure is an action that can lead to the demise of a teenager's character.
 Peer pressure may often times come from adults. Coaches are a perfect example; students may be pushed beyond breaking point just to satisfy a coach's desires. A basketball coach, for example, may scream at an athlete for an extended period of time, thinking that it will make him better. In reality, however, this athlete could be physiologically marked in the future. One such example in which an adult has peer pressured a child so that he or she performs better in school is an article published by the New York Times, in which a coach forces his student to perform better (Hoffman). As a result of this, the student is led to believe that he or she is not good enough and leads and unhappy lifestyle. A very logical reason why people would rather not get involved in defending a victim of bullying is because he or she might be afraid for their own well being.
 Humiliation and peer pressure are more than often a bad combination. After a certain individual is humiliated, he or she holds hated in his or her heart. Often this, this hatred grows so strong that the person decides to take it upon his or her hands to do something about what happened. Such was the case in the Columbine High School Shooting, where twelve students and a teacher were killed due to the constant teasing and taunting that they received for being part of a club at their school. Although it is unfortunate that events like these take place in the world today, the only way to stop this is through collaboration and awareness. By raising awareness on such topics at hand, more people will understand how important this topic is.
 The by-stander effect is a great solution to peer pressure, provided individuals are willing to defend each other. However, the way the by-stander effect works is that even if a by-stander does not say anything or do anything, the simple act of him or her being there may stop a bully from picking on a student. An example of the by-stander effect is in the Parable of the Good Samaritan in the Bible, in which no one helps out a man in the streets because he is a peasant or because he is "dirty." However, eventually someone is more than willing to help him, due to the fact that other individuals see how much in need he is in. Despite the fact that some bullies only want attention, a by-stander who disapproves of the bully's actions would stop him or her in his or her tracks. There must always be an individual who is more than willing to stand up for social justice, regardless of the circumstances and the consequences.
 Peer pressure can only be stopped through everyone working hard to stop bullying. Seeing as how bullying is a main cause for peer pressure, it is vital that it is stopped before it turns into an epidemic. Also, society must raise awareness on this silent issue. This is because certain kind of change can only be effective in society if and when individuals decide such change is required.
Because of this, advertisements should be put up by multitude companies to stop bullying. The result of this will be grand, as it will put an end to peer pressuring once and for all. Without bullying, peer pressure would cease to exist in the first place.
Works Cited
"Bystander Effect Psychology Today." Psychology Today, Web. 25 Mar. 2015.
Hoffman, Jann. "My Coach, the Bully." The New York Times. The New York Times, 29 Jan. 2014. Web. 25 Mar. 2015.
"How Peer Pressure Can Affect You." Gale Student Resources. Cengage Learning, Sept. 1999. Web.
Lounsbury, Alexis. "Mob Mentality Fuels Culture of Bullying." Tampa Bay Times. Tampa Bay Times, 11 Feb. 2013. Web. 25 Mar. 2015.
Time is precious
don't waste it!
Get instant essay
writing help!
Plagiarism-free
guarantee
Privacy
guarantee
Secure
checkout
Money back
guarantee
Get a Free E-Book ($50 in value)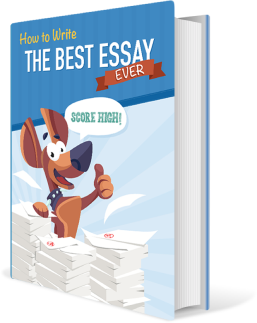 How To Write The Best Essay Ever!